Current pic as of January 2013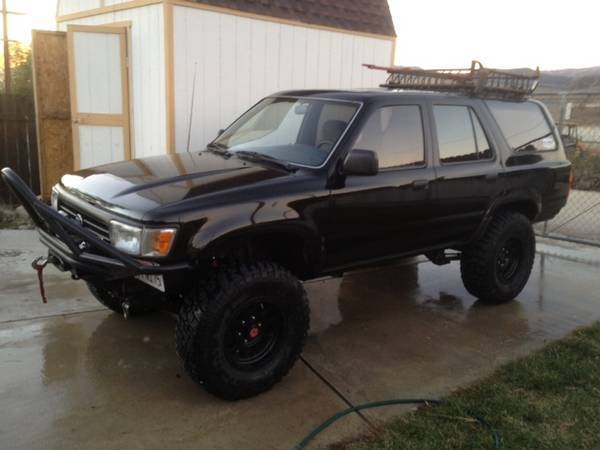 Well..
Woke up one morning and decided enough was enough, tired of beating on a $30k vehicle that I was still paying on.
Parted out the FJ and traded in for a fun DD & was on the hunt for a new weekend beater/camp vehicle
After looking at multiple Jeeps and a couple SFA 4runners, I decided that I wanted to find an all stock 4runner and make it my own. This will be a long term project and something to keep the A.D.D under control for awhile
Started as a 100% stock
Picked it up for $1600 bucks and she needed some love
info:
1990 4runner v6 (3.slow) 5 speed 4x4
4.56 gears-open open for now( soon to be 4.88's and locked f+r)
1.5" lift
285/75/16 BFG KM2's w/ kmc enduros
black widow roof backet with axe/shovel/60" hi lift
hardwired on board masterflow 1050
Cobra 75wxst with firestik
Trailgear tube bumper with XRC8 winch
removed the front sway bar
Aisin manual hubs
Ford Taurus electric fan mod with adjustable thermostatic probe
More to come, Just want to keep a log and share my new weekend beater.
washed it up and gave the interior a good scrubbing and it felt clean enough to drive now lol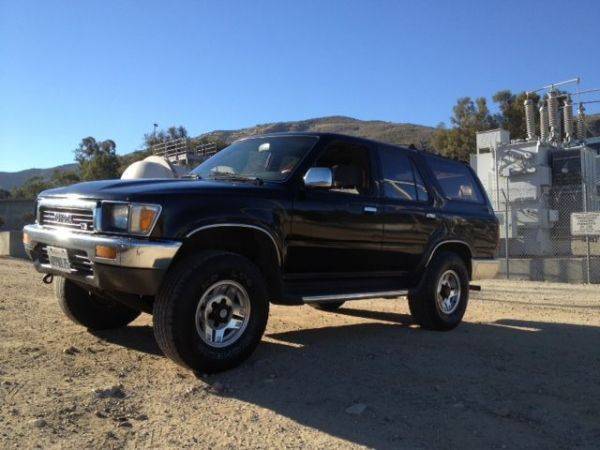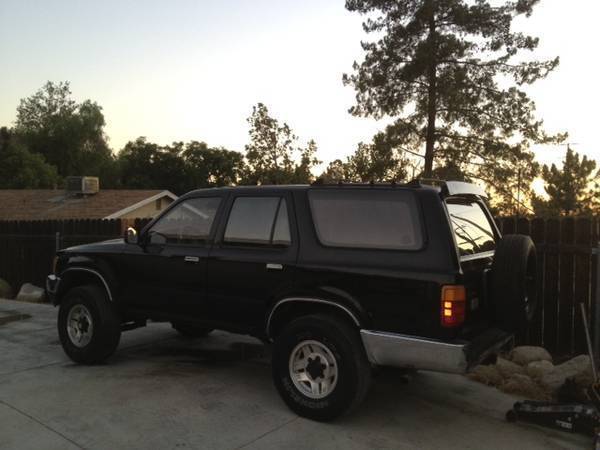 Shortly after taking ownership I started experiencing some overheating issues so I tore into it and replaced the thermostat, radiator, and converted to an electric fan with an adjustable thermostatic probe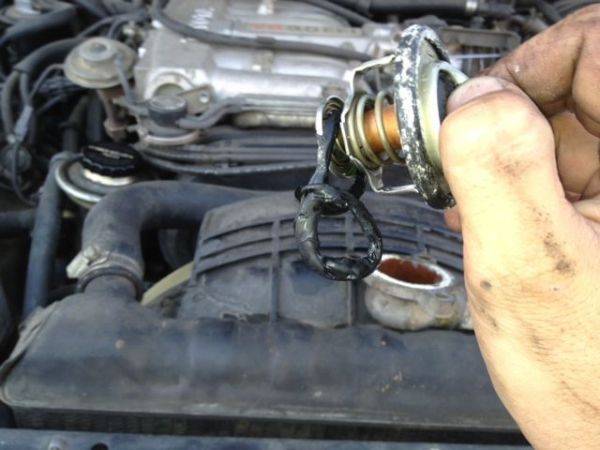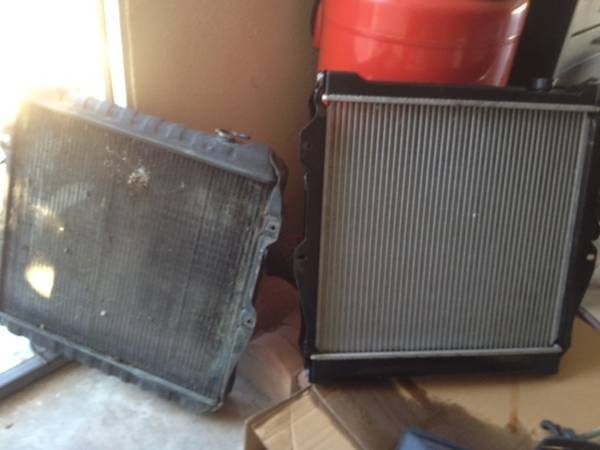 ditched the old clutch fan set up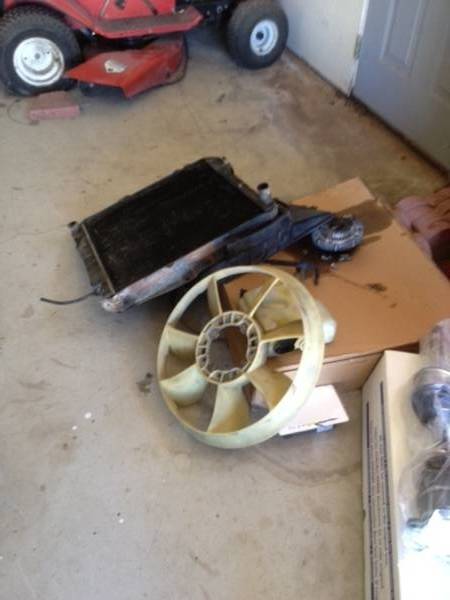 mayday approves of the new beater lol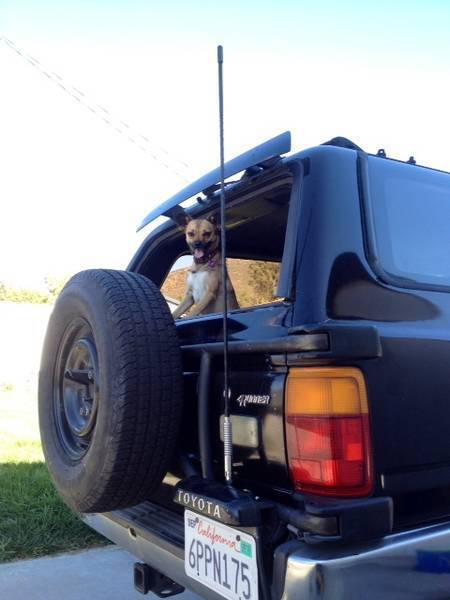 still had my 285/75/16 km2's with enduros sitting around so I threw them on and added a rear coil spacer I also had laying around.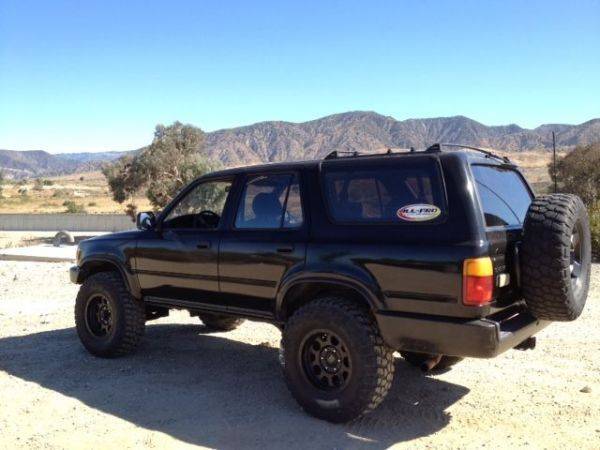 also started going crazy with blacking out the chrome trim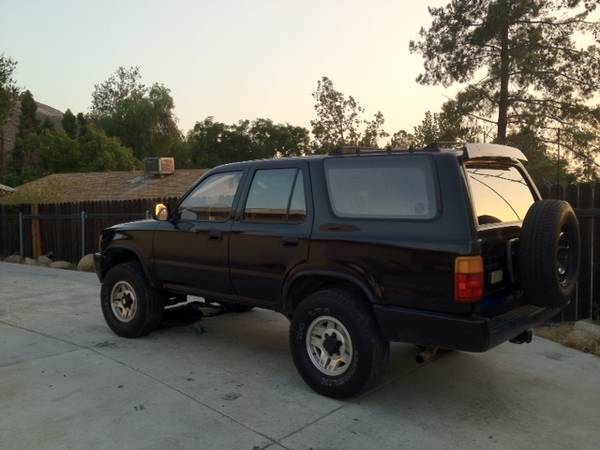 took it to the trail behind my house and heard some clicking noises when I was in 4wd...checked...and the cv's were toast.
replaced both cv's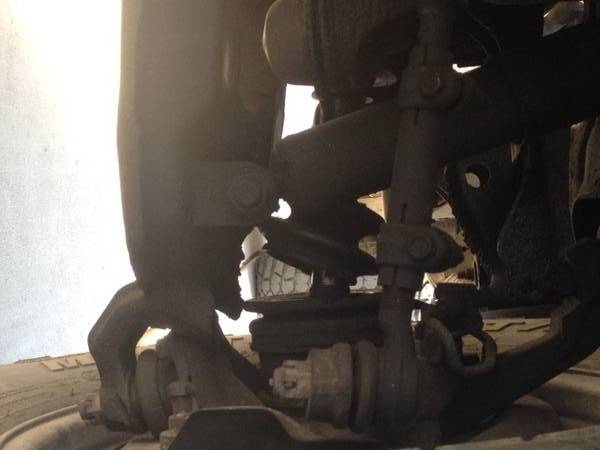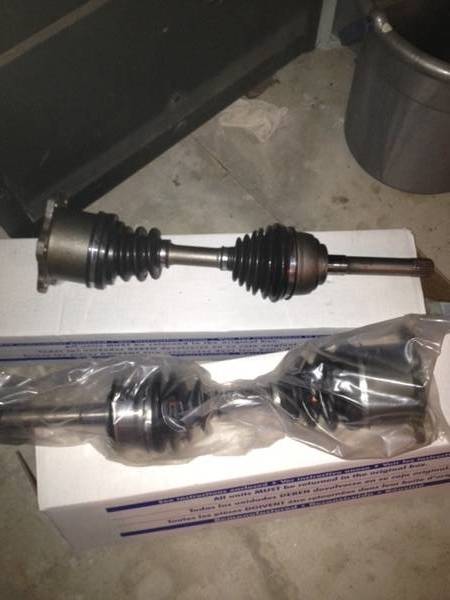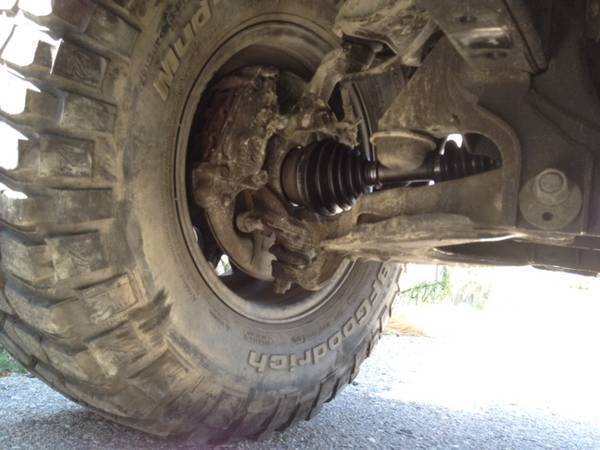 Was pretty happy with the 4runner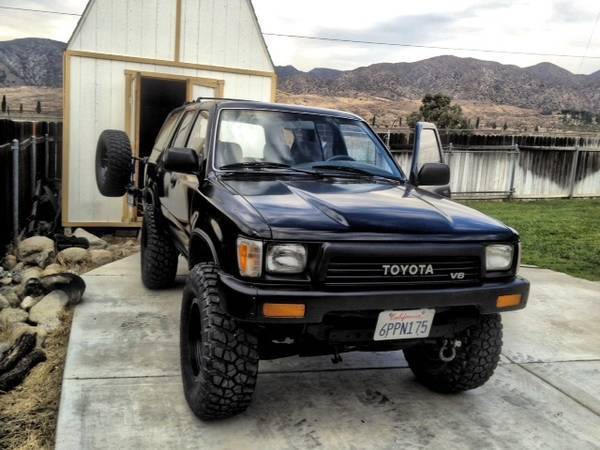 and then ...yupp...mod bug bit me again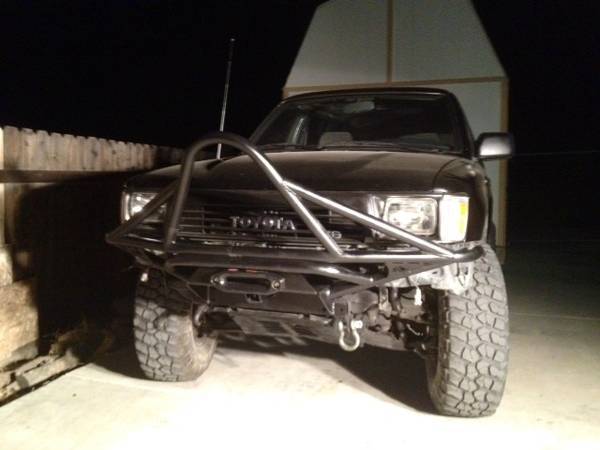 Trailgear stinger bumper... must have been a swarm of mod bugs hovering around me ...because I immediately went back to the laptop and started ordering more
1.5" lift with new (rancho shocks-eh...they will do for now) roof basket, mounted my xrc8, roof rack goodies, hardwired my masterflow 1050, installed the cobra 75wxst and fire stik and removed my rear bumper & hitch for better clearance.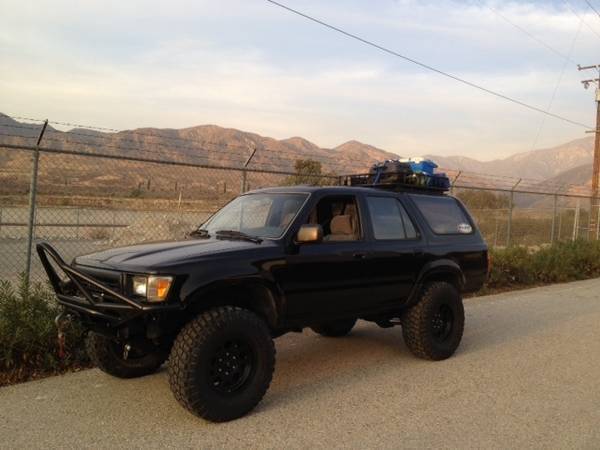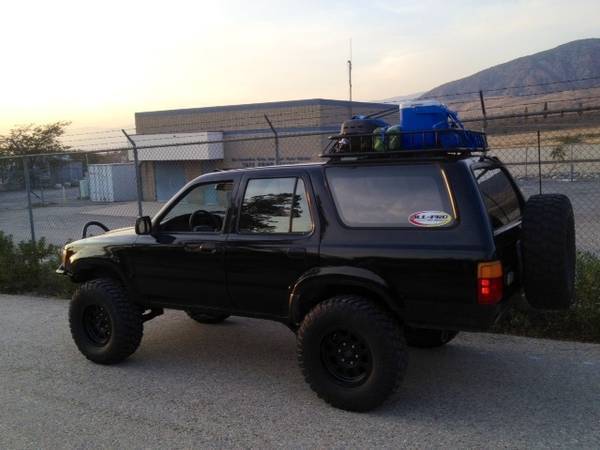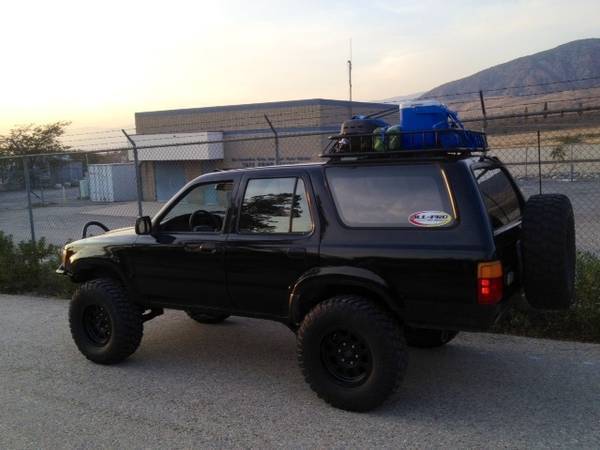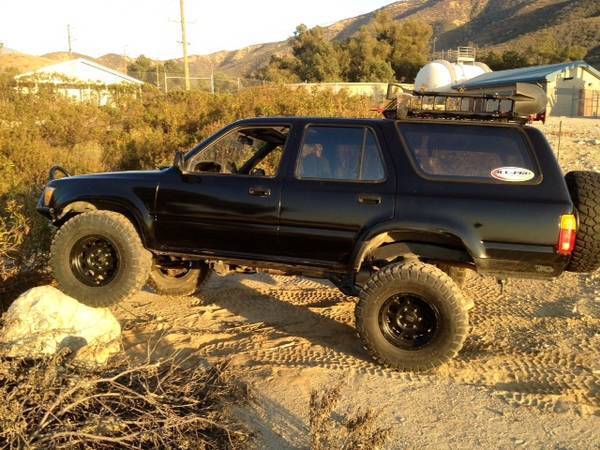 Aisin Manual hub swap... time for some traction mawdz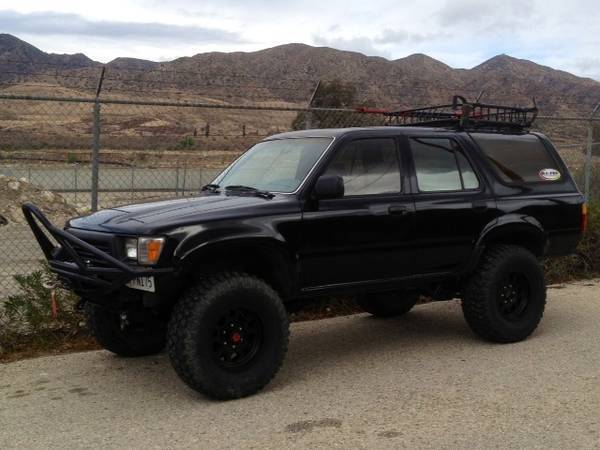 BUT
have two money pits sucking me dry