Now as of 10/20/2014
Untitled
by
4Running Daily
, on Flickr
DSC_0237
by
4Running Daily
, on Flickr
Personal info: I'm 17 first of all. I got my license on July 18th, 2012. I'm a pretty serious mountain biker. I live in Escondido, Ca. 4Running Daily is my username because it is my Daily Driver currently.
My Runner:
History: Dad leased it new, and then bought it with the intentions on me driving it to high school (successful). He took it up Black Bear Pass in Colorado, all stock. It was stolen out of my garage and was found about 16 hours later full of Candy and a printer that wasn't mine. I have woken up in the morning to it being covered in Toilet Paper 6 times now.
Black Bear Pass in 1996
Washing it when I was 3
When I got it
Typical Stuff:
1996 Toyota 4Runner SR5 4x4
Evergreen Pearl with Blue/Grey Interior
5 Speed
155k miles
Terrible Clear Coat
After a Few $$ and some blood, sweat, and tears
Mileage:
182,000 miles
Mods:
Re-Painted Evergreen Pearl
Toytec
Front Coilovers
Superflex Rear Springs
Deckplate Mod
Double-Din Radio
Custom made Walnut Shift Knob
Painted all trim including Wheels!
Borla Muffler
ARB Compressor
Yukon Grizzly Zip Air Locker
255/85/r16 BFG KM2's
Savage Off-Road Sliders
Savage Off-Road Front Bumper
Savage Off-Road Full Skid Plates
Camburg Uni-ball Upper Control Arms
Any7 Off-Road Gas Tank Skid
Custom Rear Adjustable LCA's
Wheeler's Front Superbumps
Big 3 Upgrade
Icon
2.5 rear shocks with piggyback Resi
Maintenance
-02/02/12 New Rear Drum Brakes
-03/31/12 Repainted Evergreen Pearl
-05/12/12 157,299 miles New front rotors
-07/26/12 158,623 New Clutch Master Cylinder and Slave Cylinder
-159,500 New Toyota Fuel Filter
-159,500 Oil Change with Toyota Oil filter
-159,500 New Toyota PCV Valve
-159,500 All new fluids in both differentials, the transmission, and transfer case
-159,500 New
air filter
-159,500 New Borla XR-1 Muffler
-159,500 Spark plugs and wires replaced with new NGK ones
-159,500 Throttle Body and MAF cleaned
-162,500 Oil Change with Toyota Oil Filter
-163,684 New Front Brake pads
-164,444 Newly rebuilt passenger head installed and new head gaskets
-165,400 New Air Filter
-167,362 New Starter Contacts and Sunroof Motor
-05/29/13 New Power Steering Pump Bearing/Seal and fluid flush
-07/23/13 New Suspension
-07/27/13 New Tires
-07/29/13 New Clutch Master Cylinder
-168,500 Oil Change
-168,600 Alignment at The Truck Shop in Miramar
-169,000 Tire Rotation
-169,000 New Rear Main Seal
-169,000 New Flywheel
-169,000 New shifter bushings
-169,000 New clutch disc
-169,000 New pressure plate
-169,000 New pilot bearing
-169,000 New release bearing
-172,000 New Hella Horns
-172,000 New Front Sway Bar Bushings
-172,220 Oil Change
-172,562 New Outer Tie Rods
-172,562 Reman'd Power Steering Rack
-172,562 Power Steering Fluid Flush
-172,562 Alignment
-173,148 Coolant Flush
-173,148 Thermostat and T-Stat Gasket Installed
-175,000 Rear Hatch Lift Struts Replaced
-175,500 New Toyota Lower Ball Joints installed
-175,500 Used Camburg Uni-Ball Upper Control Arms Installed (8,000 miles old)
-175,900 Oil Change
-175,900 Tire Rotation
-177,154 Engine #2 Installed
Mileage of Engine #2 on time of install 92,000 miles
New Toyota Genuine Parts installed at install of Engine #2
-6 Rebuilt Injectors
-Water Pump
-Thermostat and Gasket
-Timing Belt
-2 Timing Belt Idler Bearings
-6 Spark Plugs
-2 Camshaft Seals
-2 Crankshaft Seals
-Oil Filter
-Release Bearing
-Valve Cover Seal Washer
-6 Spark Plug Seals
-2 Valve Cover Gaskets
-PCV Valve and Grommet
-3 Belts
-Oil Pan
-178,250 Safari Steering Rack Installed
-178,250 Power Steering Fluid Flush
-178,250 Alignment
-180,000 Air Filter
-180,500 Diehard platinum Battery installed
-181,800 Alignment
-182,288 Oil Change
-182,288 Coolant Bypass Pipe
Paint: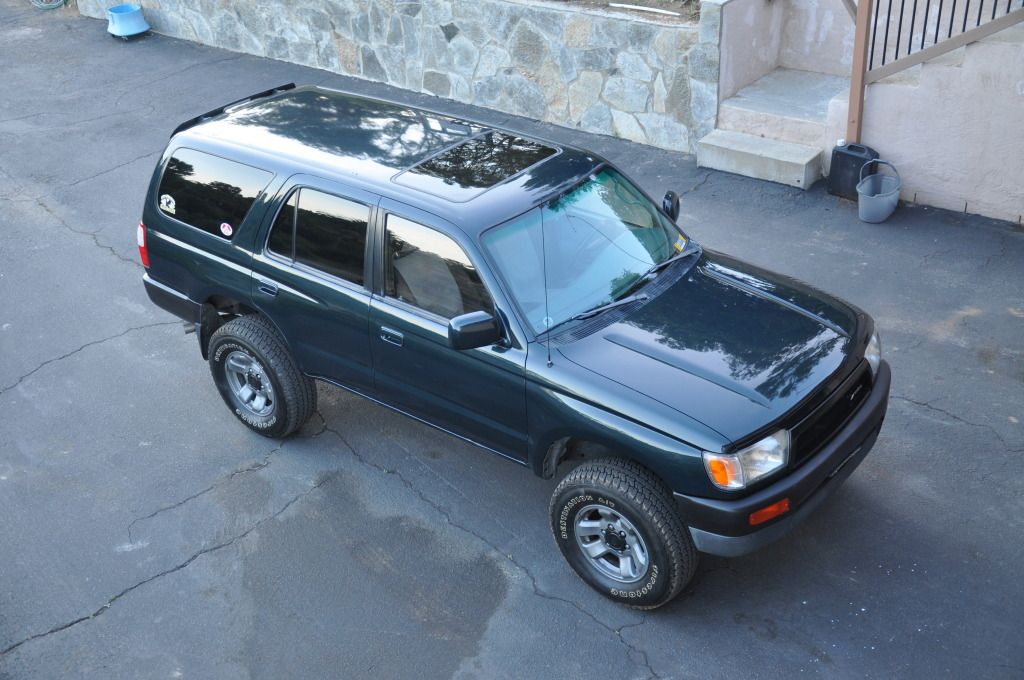 Took it Off-Roading:
Pancake Rock
Corral Canyon
CorralCanyonAug2013052_zps1d3df083
by
4Running Daily
, on Flickr
Deer Springs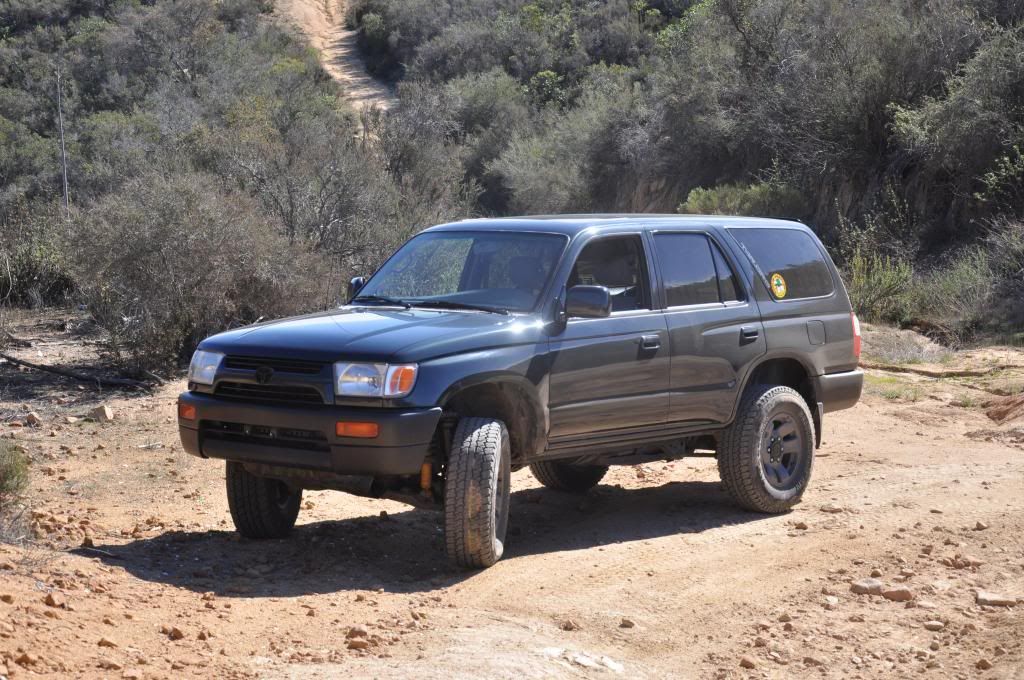 DSC_0093
by
4Running Daily
, on Flickr
DSC_0041
by
4Running Daily
, on Flickr
Gorman
(1st Time)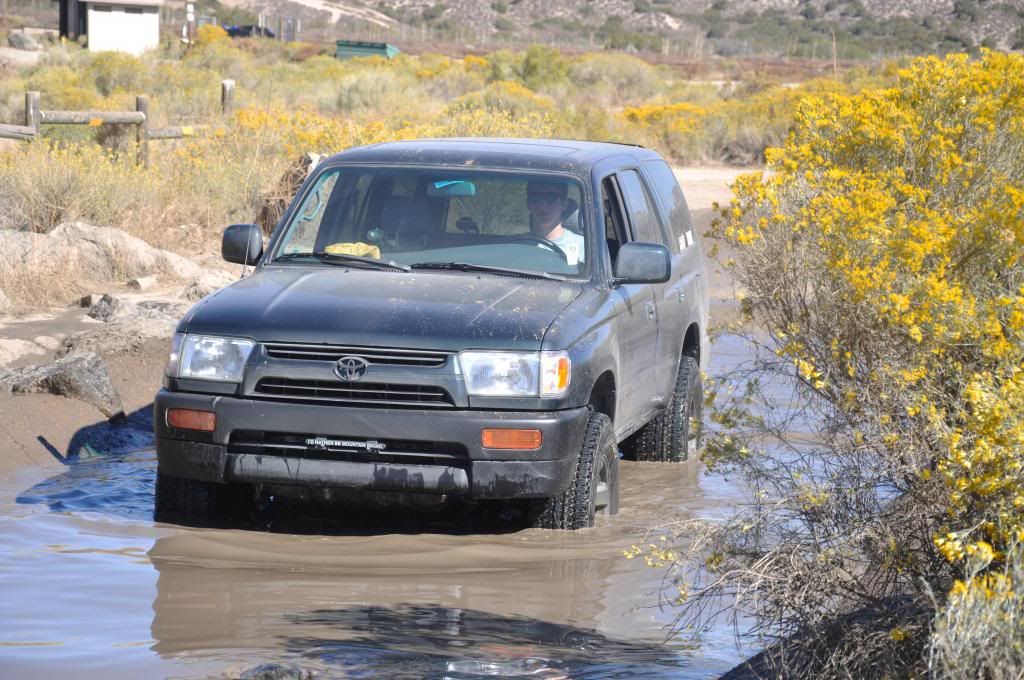 (2nd Time)
DSC_0374
by
4Running Daily
, on Flickr
DSC_0388
by
4Running Daily
, on Flickr
Johnson Valley