Sam a.k.a. Mc1337sauce's Build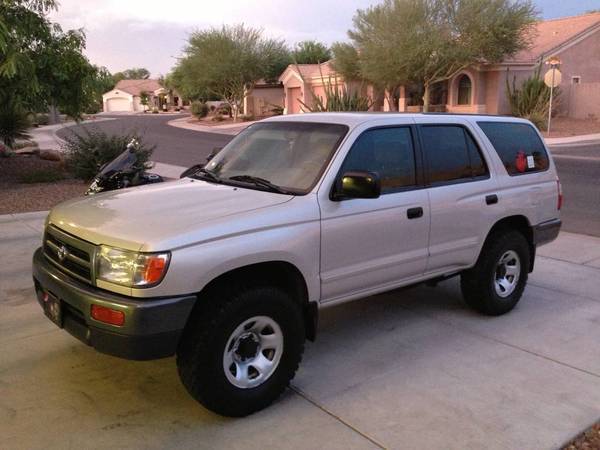 History:
My parents bought the truck new in 1997, and drove it unmodded until right before I started driving. The first mod I remember us doing was the K&N intake, followed by the BFGoodrich All-Terrains, exhaust, and various other small mods. I began driving the truck the day I got my permit, and when I turned 16, I became its sole driver.
Specs:
1997 Toyota 4Runner 2WD with the 2.7L 3RZ-FE 4 Cylinder Engine
Desert Dune Mica with Oak Interior
4 Speed Automatic
165K+ Miles
Mint condition inside and out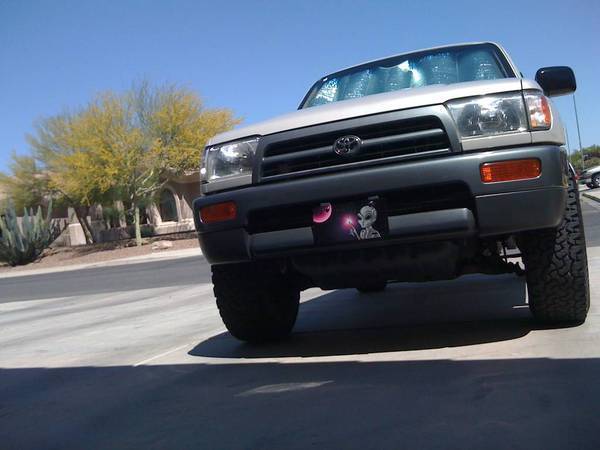 Mods:
Engine and Performance
-KO Racing Turbocharged @ 5psi
-Garrett T3/T4 Turbo (46 trim option from KO Racing)
-TiAL Q BOV
-TiAL MV-S Wastegate
-AEM UEGO Wideband O2 Sensor
-NGK Iridium Plugs
-Injen/AMSOIL dry filter
-JBA Catback Exhaust
-Magnaflow Catalytic Converter
Wheels and Tires
-Stock 15in Toyota Steel Wheels
-31x10.5R15 BFGoodrich All-Terrains
Interior/Sound
-Turbosmart Boost Gauge
-AEM UEGO Wideband Gauge
-35% Tint Front/15% Tint Rear
-Clarion CX501 Headunit
-2 Kicker CompVR 12s
Suspension
-Stock Coils
-OEM Toyota Tokico Shocks
-2.5in Lift
ToyTec
Spacers front/Fat Bob's Garage Spacers rear
Exterior
-Sport Edition Skid Plate
Future Mods
-I have some Dick Cepek Ion driving lights from @JuansTaco that I would like to install eventually
Now that we've been through all of that, here's a few pics.
Here's the engine bay that most of my friends ogle over. I pride myself in keeping my truck clean and detailed inside and out.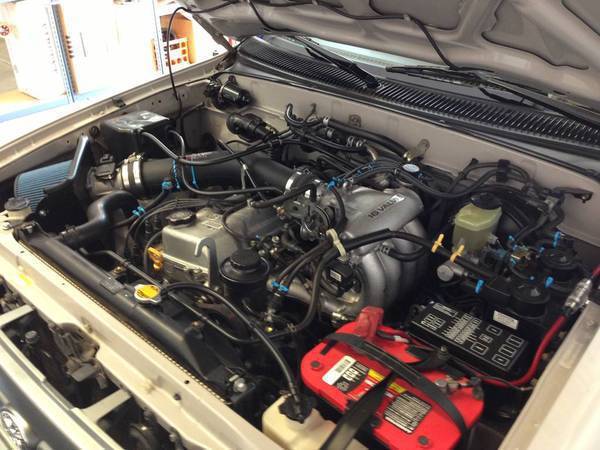 Sitting pretty in the driveway.
Gotta have this sticker. There's actually a purpose, too: she pings like a mother on anything but premium.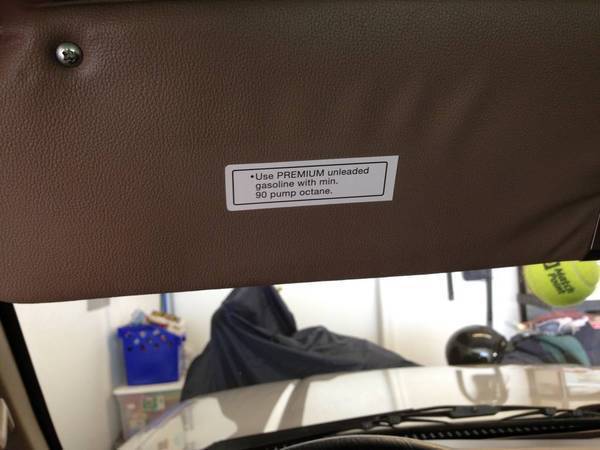 Sitting next to my best buddy JuansTaco's truck.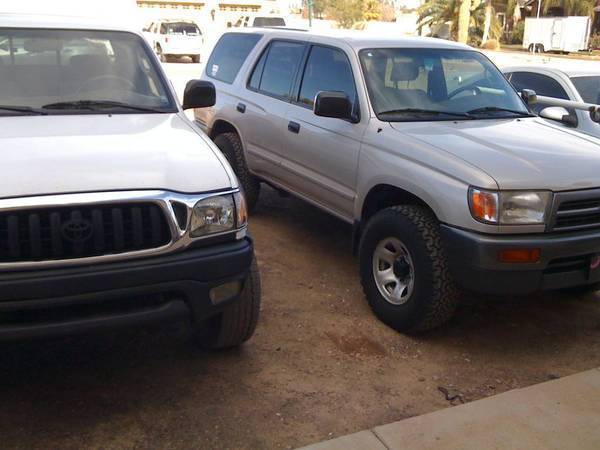 Next to my dad's Xterra (I tried to convince him to get a 4Runner, but my attempts were futile) and 2 of his bikes. I do not ride but I enjoy working on the motorcycles.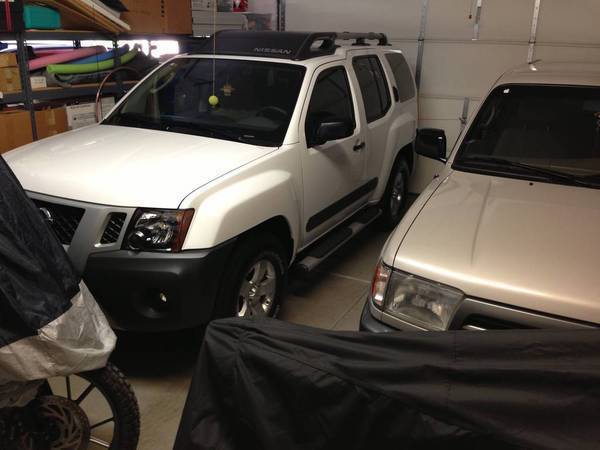 Thanks for taking time out of your busy day to check out my humble build. I hope you enjoy, because even though it is not as modded as many others' 4Runners, that's not what I am after. I want a semi-stock truck with some tasteful mods. I'm more into car shows than offroading, if you catch my drift.