Ive been over on t4r for a while and decided to check it out here, so I figured I may as well make a build thread on here also.
First a little personal info. Im 16 and got my license on February 29th, 2012. I have been totally into cars ever since I was about 3. I bought a 1971 Mustang Convertible when I was 12. I will be sharing the Runner with my mom until either she gets a new car or I get a job and save up enough to buy my own 4runner.
Now to the truck. My parents bought it in 2003 with about 80,000 miles on it. I was about 7 when they got it. I remember going to the dealership and seeing this big shiny truck that I literally had to jump up into perched up on the ramp in the front of the lot. I begged them to get it, and needless to say they did. Time lapse to when I turned 15 and I found T4r and got bit by the "Mod Bug".
These are the earliest pictures I have.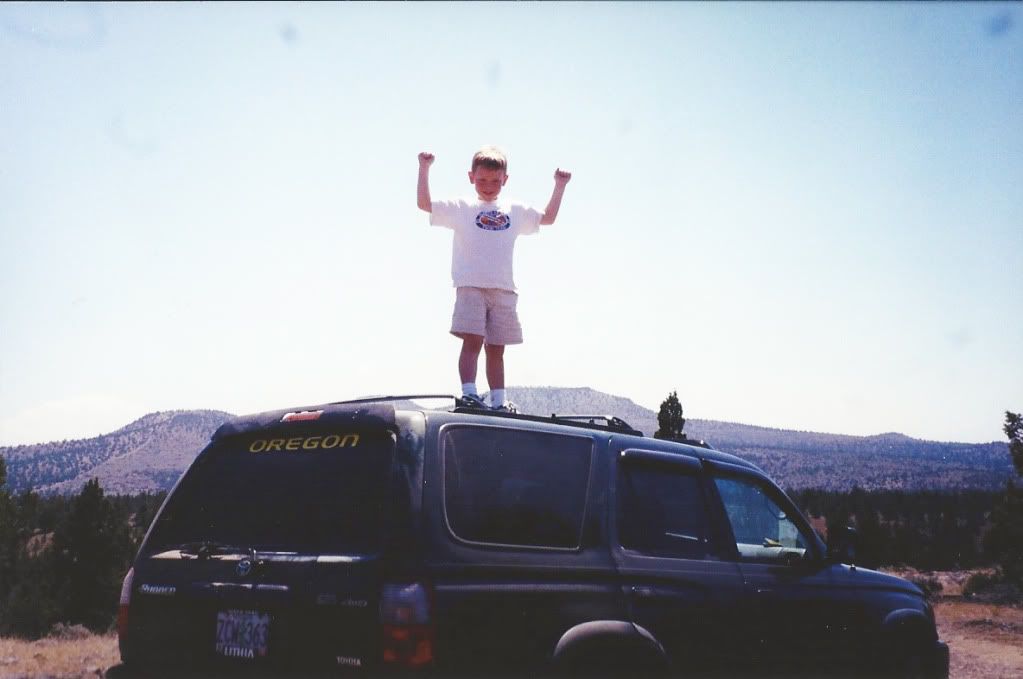 The first upgrade I did was cheapo
home depot
gutter mesh grill.
Then I painted the faded fender flares with spray on bedliner.
Next came the storage box in the back and the rubber floor mats.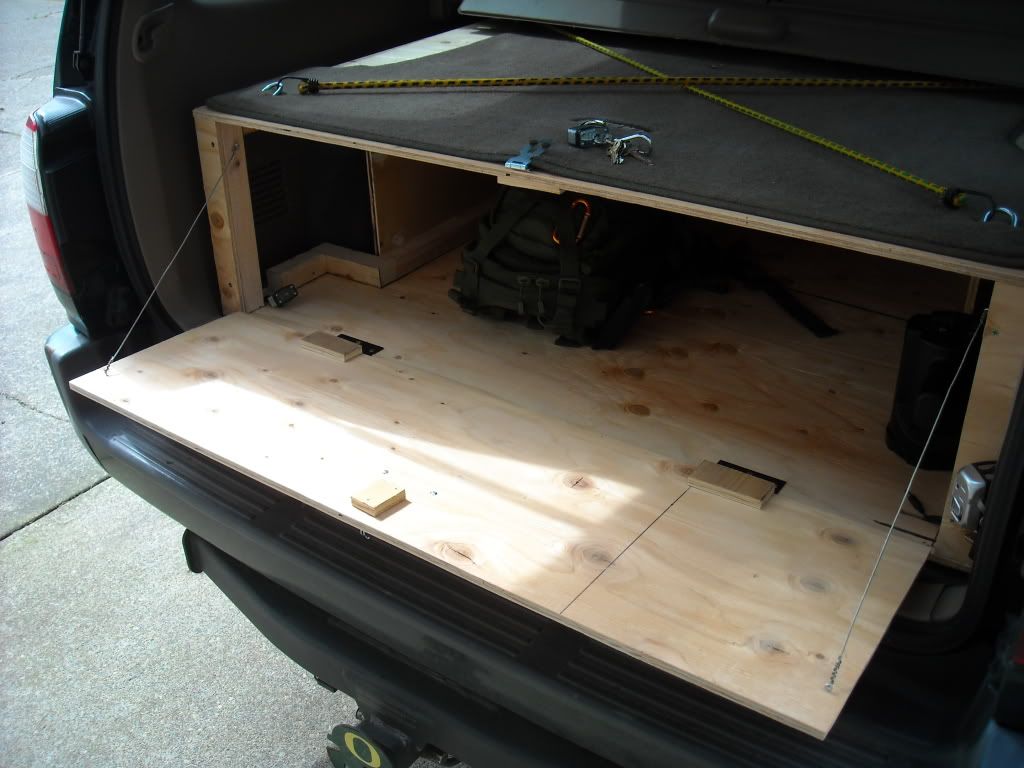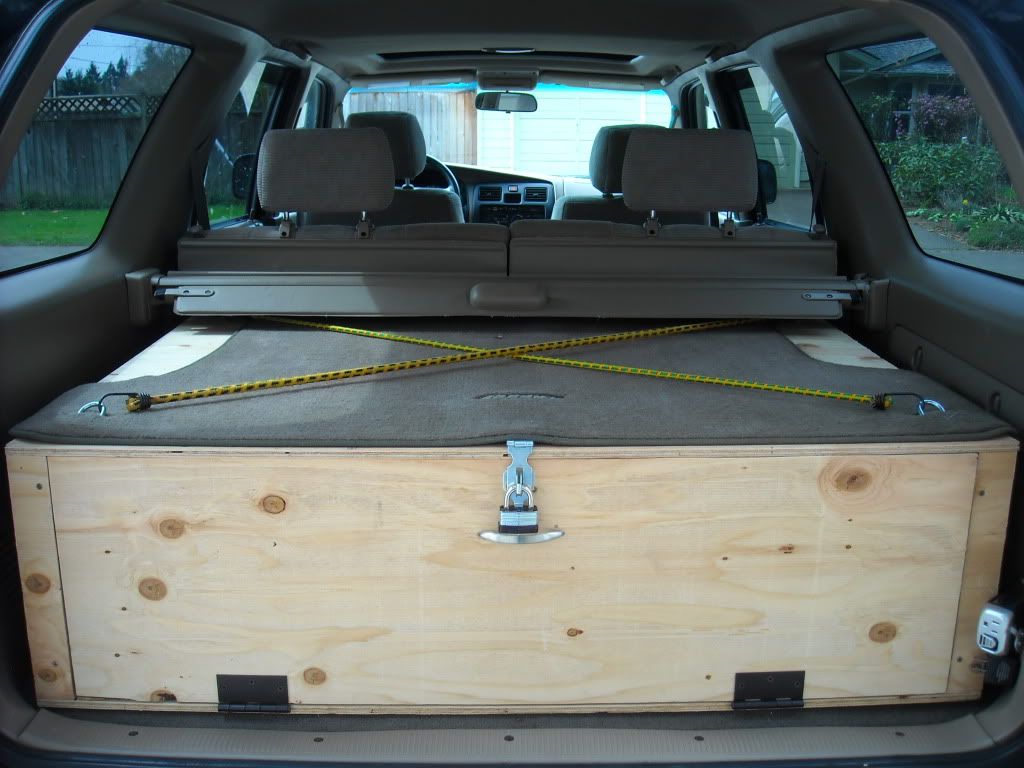 Next came my painted wheels with Gunmetal grey wheel paint.
Then my family and I headed over to eastern Oregon. It was my first time really driving off road, had a blast.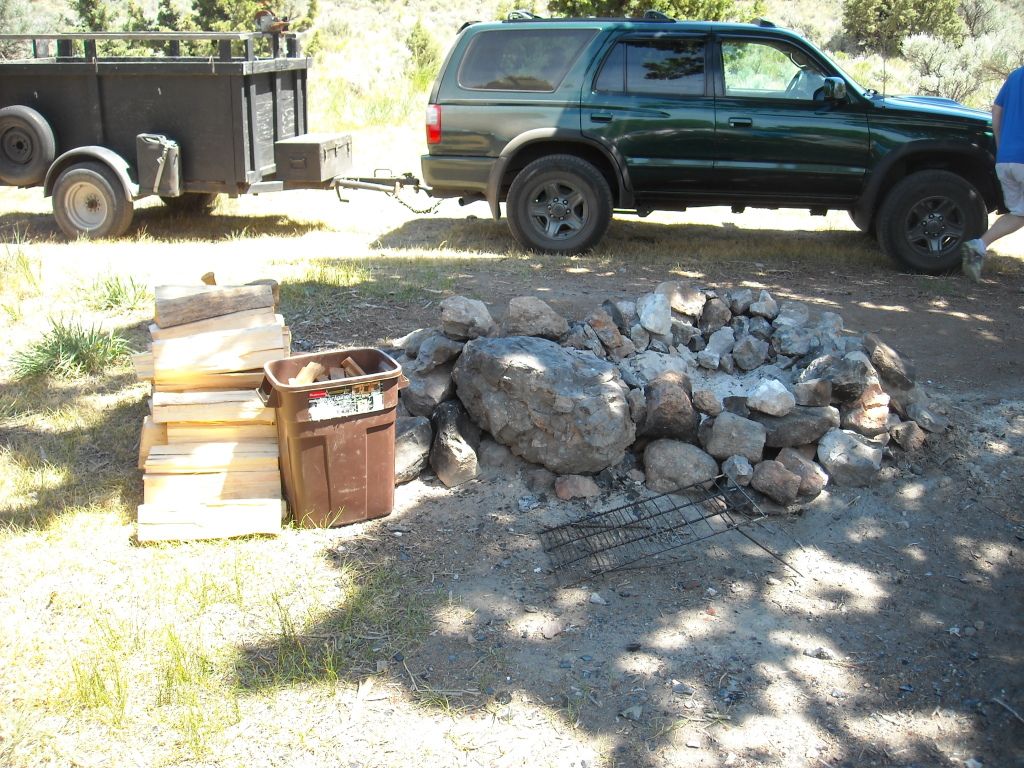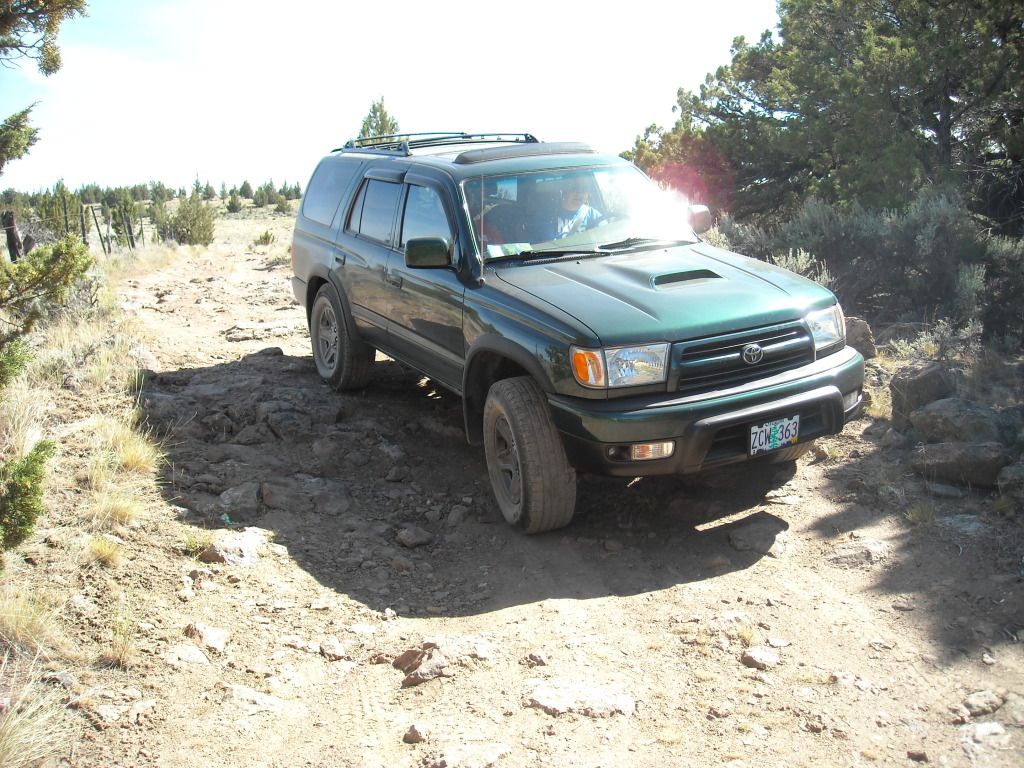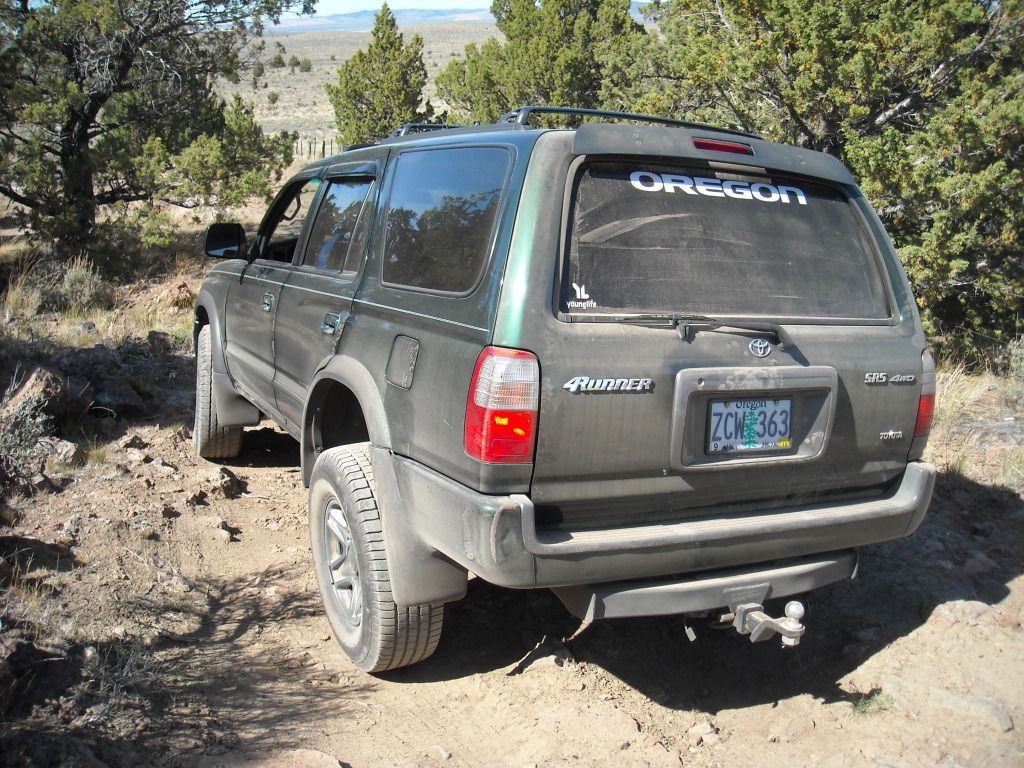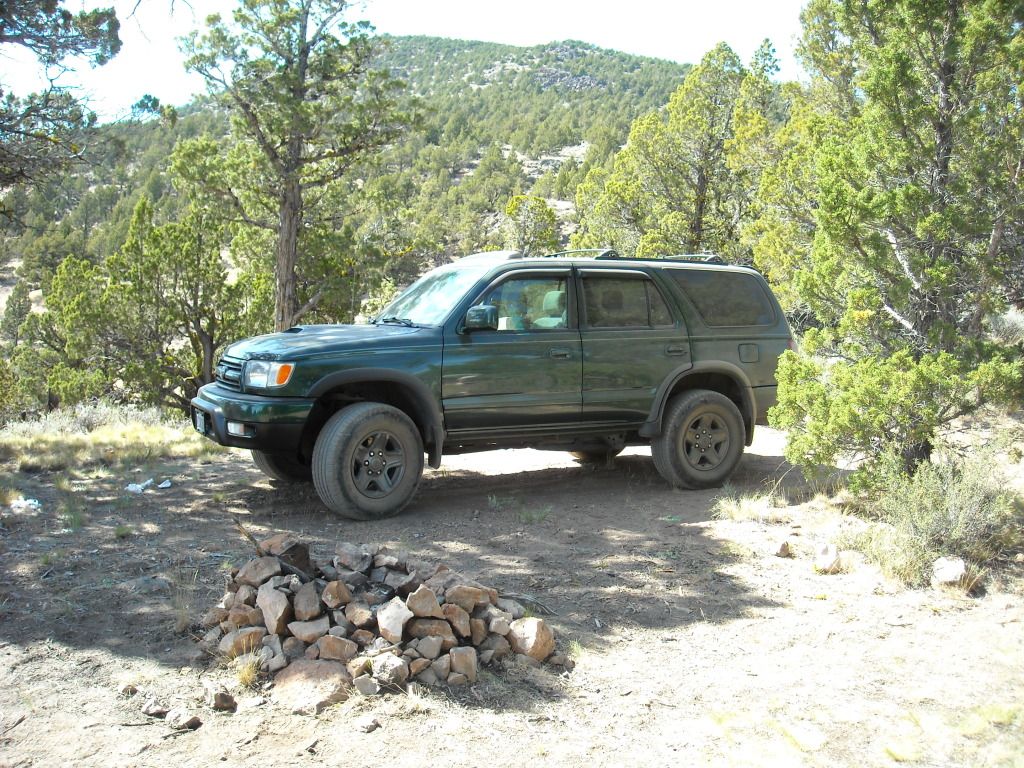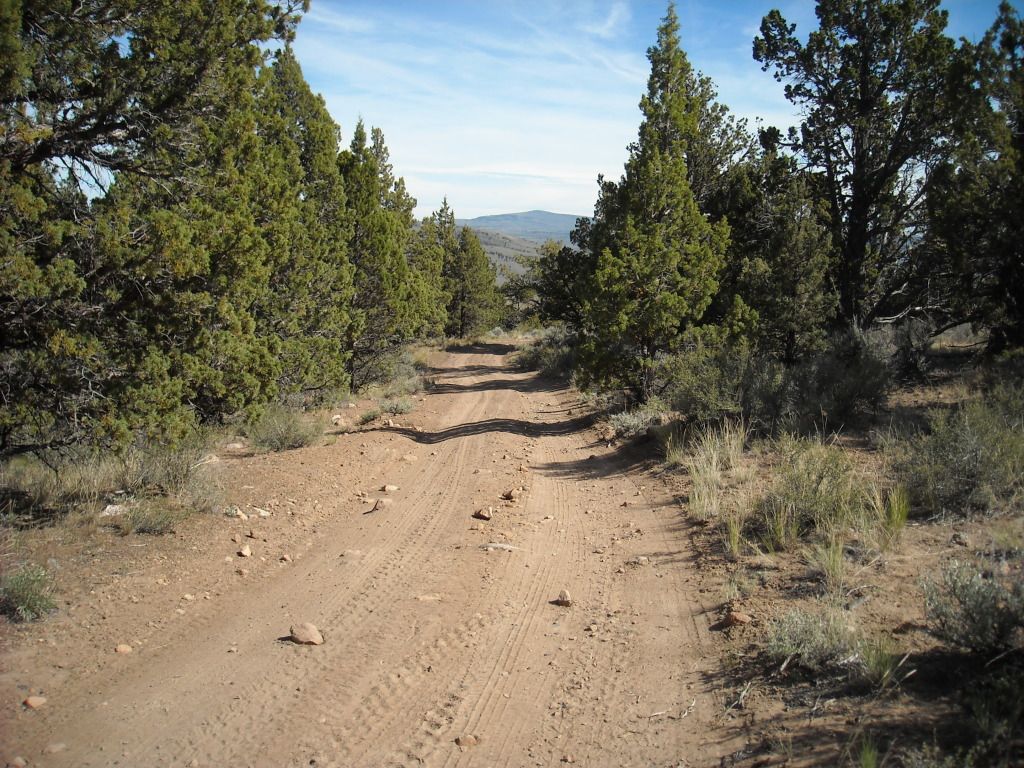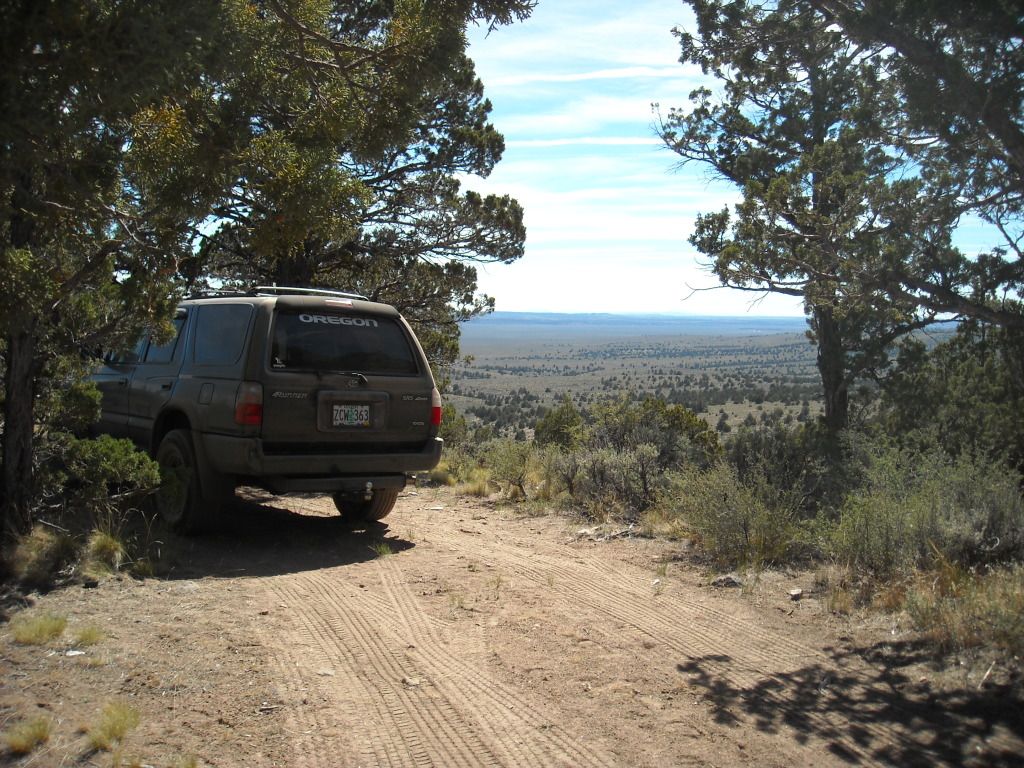 Next was my satoshi grill. I bought it chrome and peeled it all off so I could color match it. I didn't take any pictures during the process, but you all know what that looks like. I still need to clear coat it and paint the mesh either black or gunmetal grey like the wheels.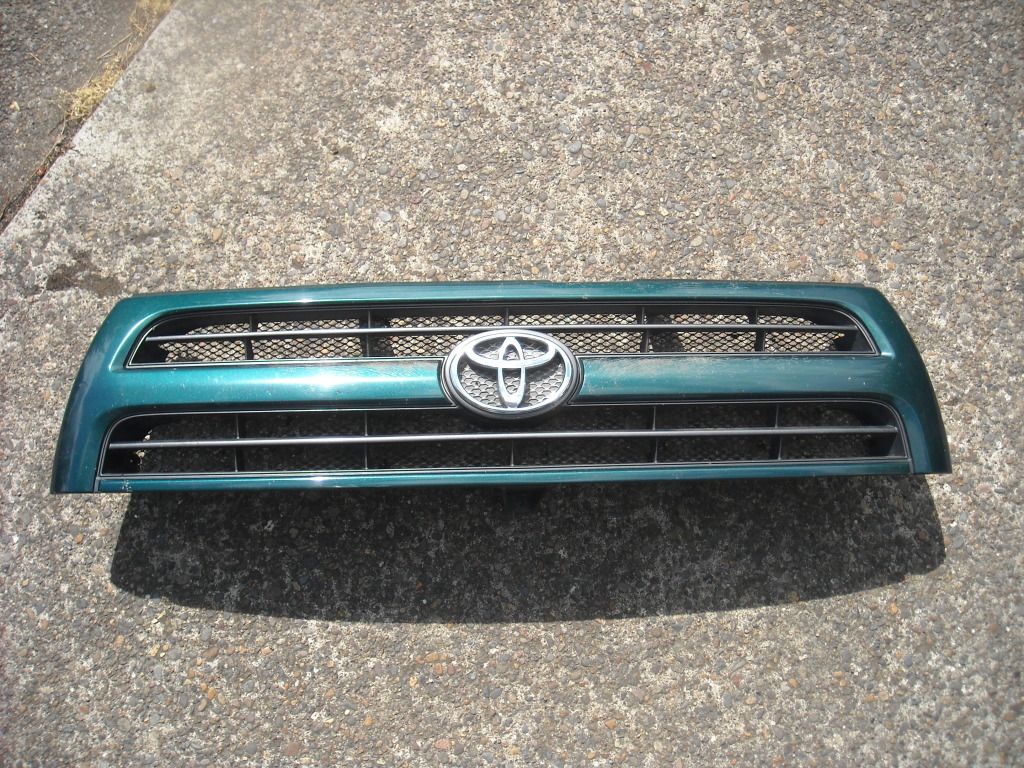 The old grill's paint was totally screwed up.
Finished Satoshi.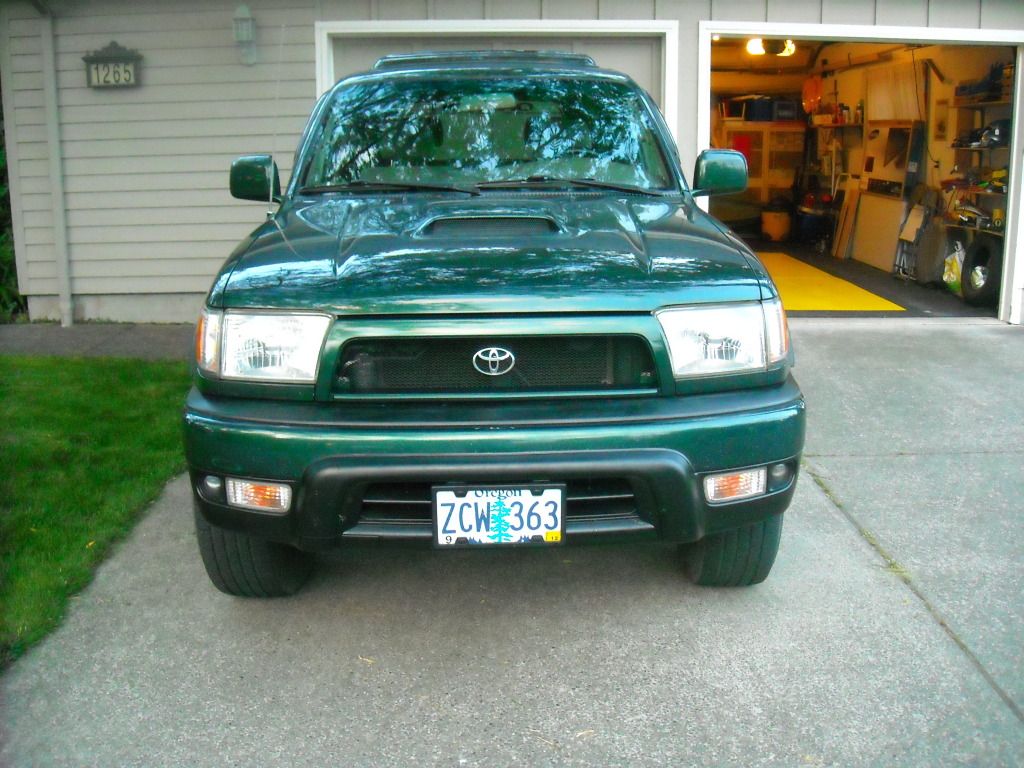 Got a roof rack.
Clear Corners.
[IMG]
[/IMG]
[IMG]
[/IMG]
Got my 906 coils and bilstien shocks installed. Hub to fender measurements are 21.5" in the front and 22" in the rear.
Got a couple additions in the last few weeks.
I went to the SEMA show and at the end of the week many exhibitors sell the items in their booth for a discount, so they don't have to ship it back home. I took advantage of this and picked up a 20" light bar with a spot/flood combo that can be operated individually. Its not as bright as some, but when its on you can hardly tell the headlights are on. Ill try to get some night pictures.
I mounted it behind the grill so people couldn't steal it.
Also finally got some new tires! They had a sale at
Americas Tire
so I jumped on it. They are 265 75 duratracs.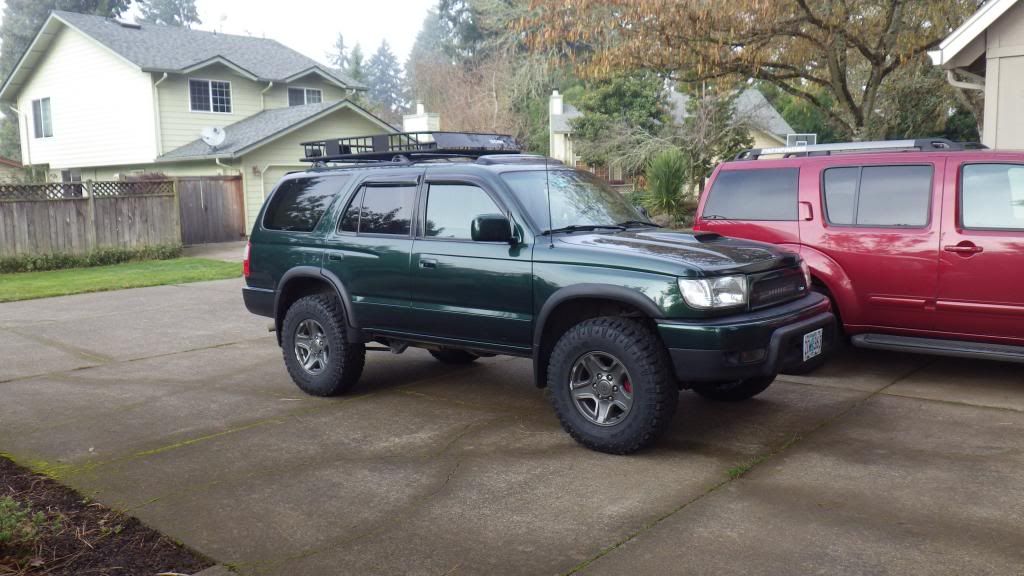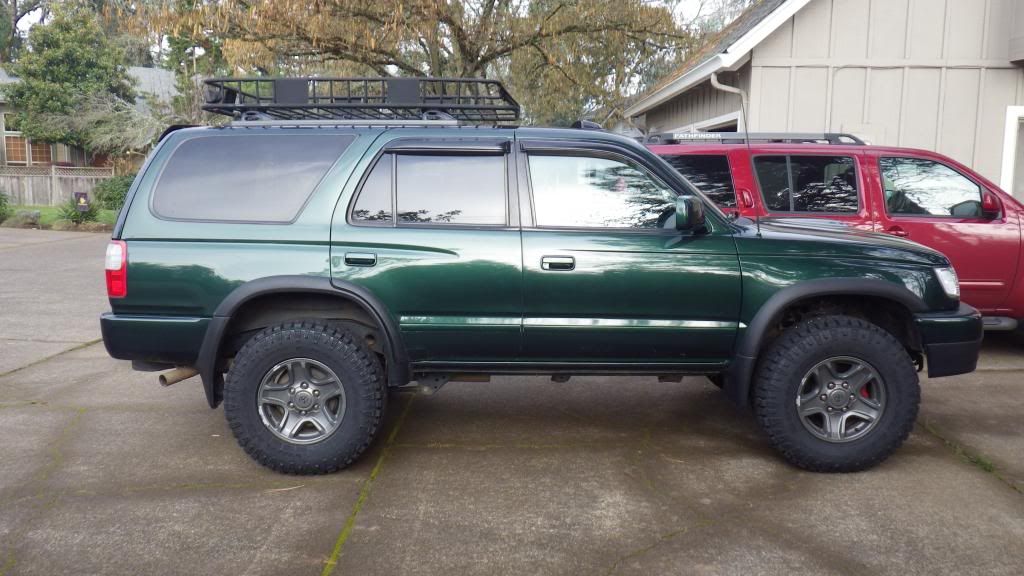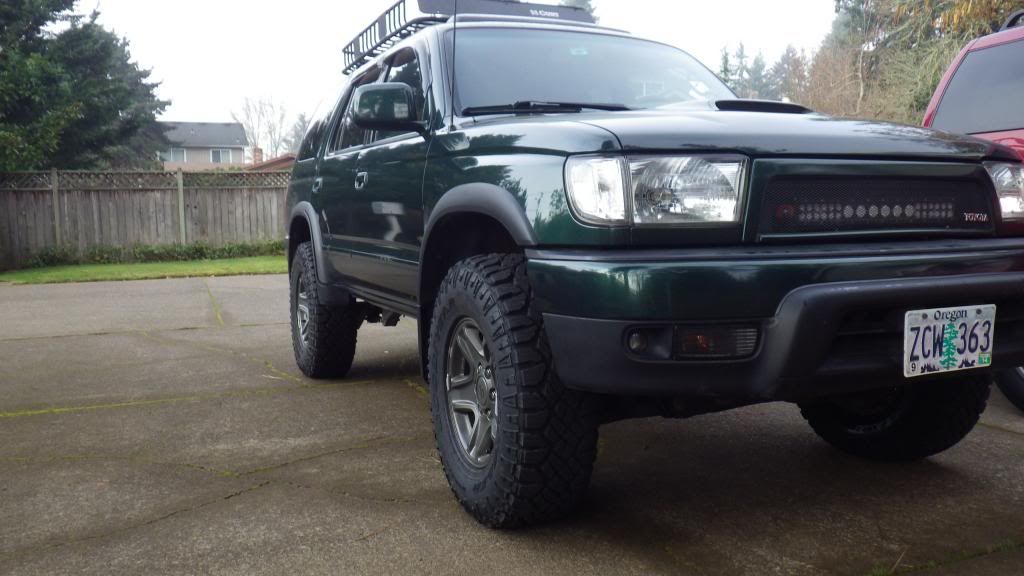 I love them. Haven't tried them offroad yet, but they have great road manners.