Well, Ive been on the forum for a while I have not posted my 4runner yet so here it goes.
The thing done to it:
2.28/4.7 dual transfer cases with Marlin adapter and gears
Trail Gear twin stick and dual-case crossmember/skidplate
All Pro Offroad
TCase Emergency Brake
Schedule 40 rear and square front driveshafts
IFS rear axle with disc brakes, yukon 5.29s, and welded spiders
'83 front axle fully built with diff armor, truss, precision gear 5.29s, lockrite, 30 spline longfields, longfield hub gears, landcruiser rotors and v6 calipers
Marlin Crawler
High Steer
Hydro Assist
38x12.50x15 TSLs on 15x10 DIY chrome beadlocks.
Frontier 4x4 winch bumper
Ramsey 9000 lb winch with in-cab control
Honda Prelude front seats
4xInnovations
interior roll cage
Bobbed bed with pickup tailgate grafted in
Sliders
CB radio
and I re sealed the t cases and rhino lined the floor pans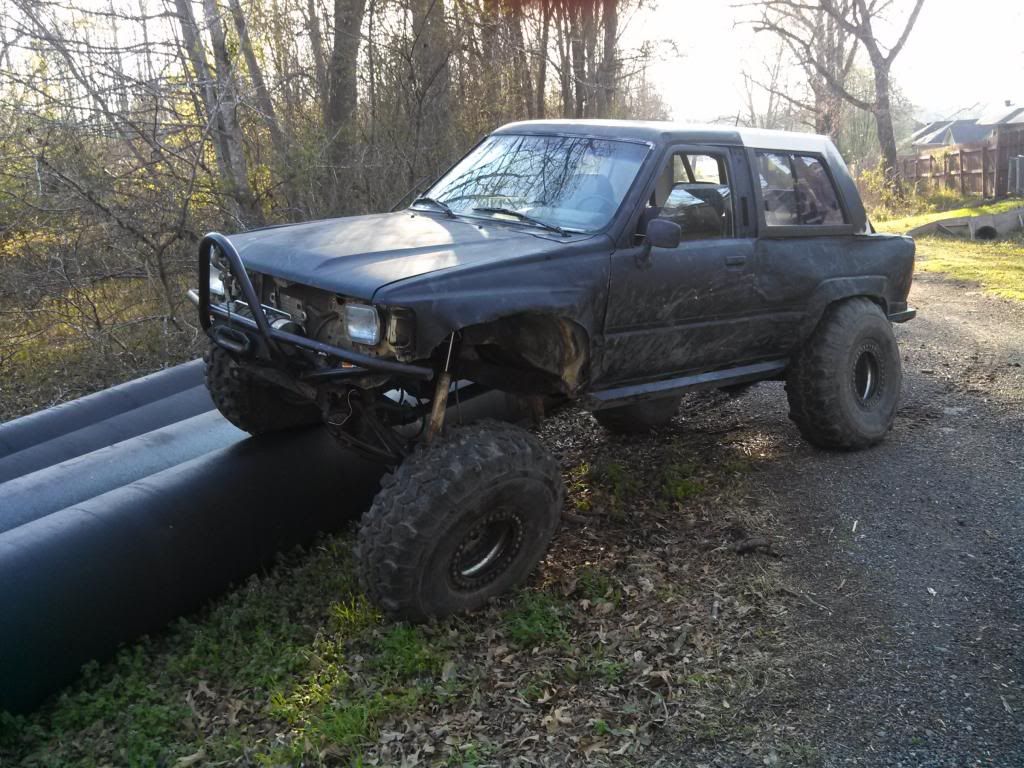 I was in the middle of painting it then I came across a donor 4runner for a body was originally a turbo. Got a heck of a deal on it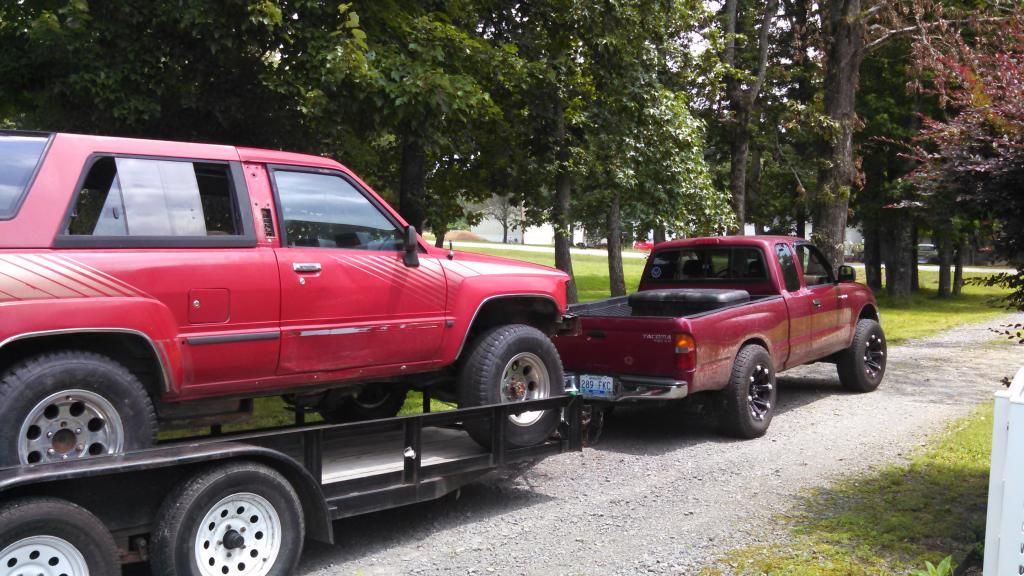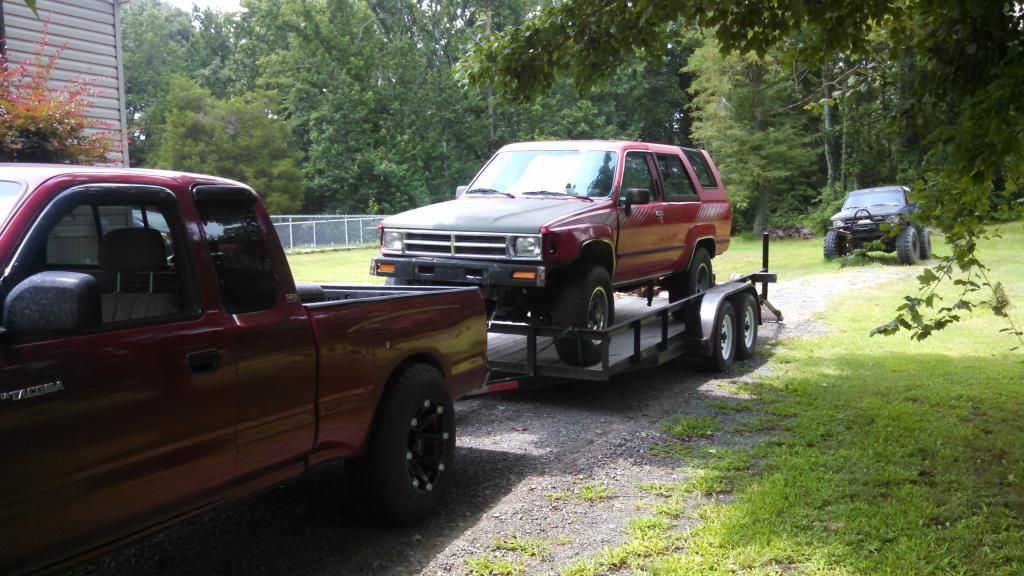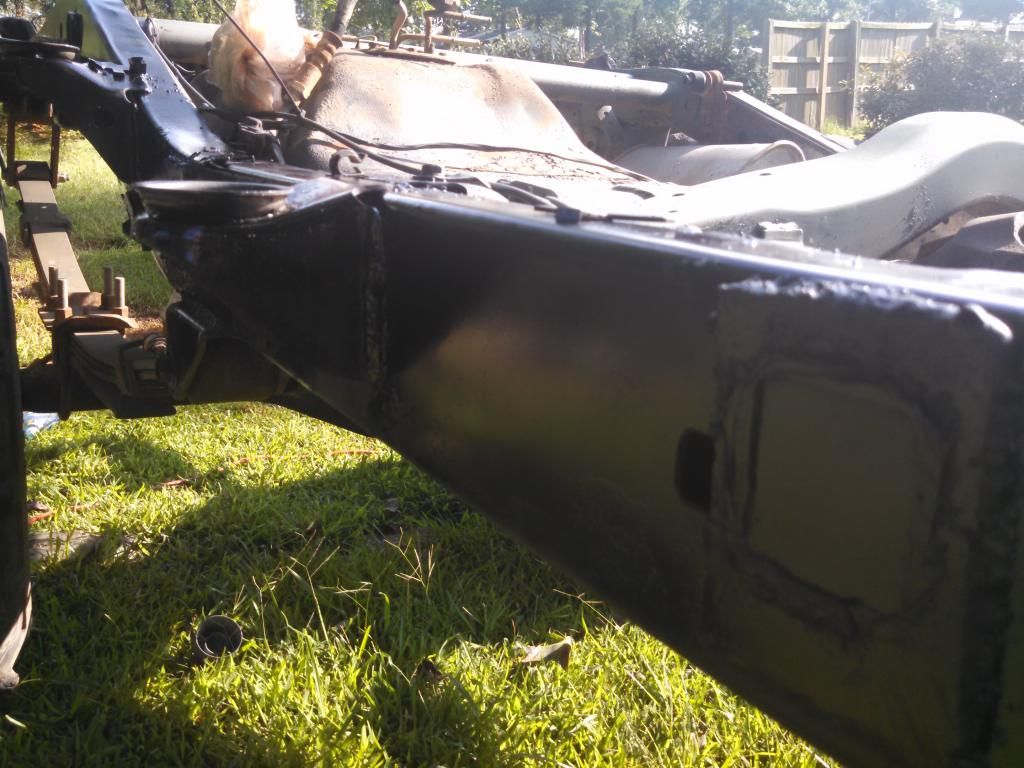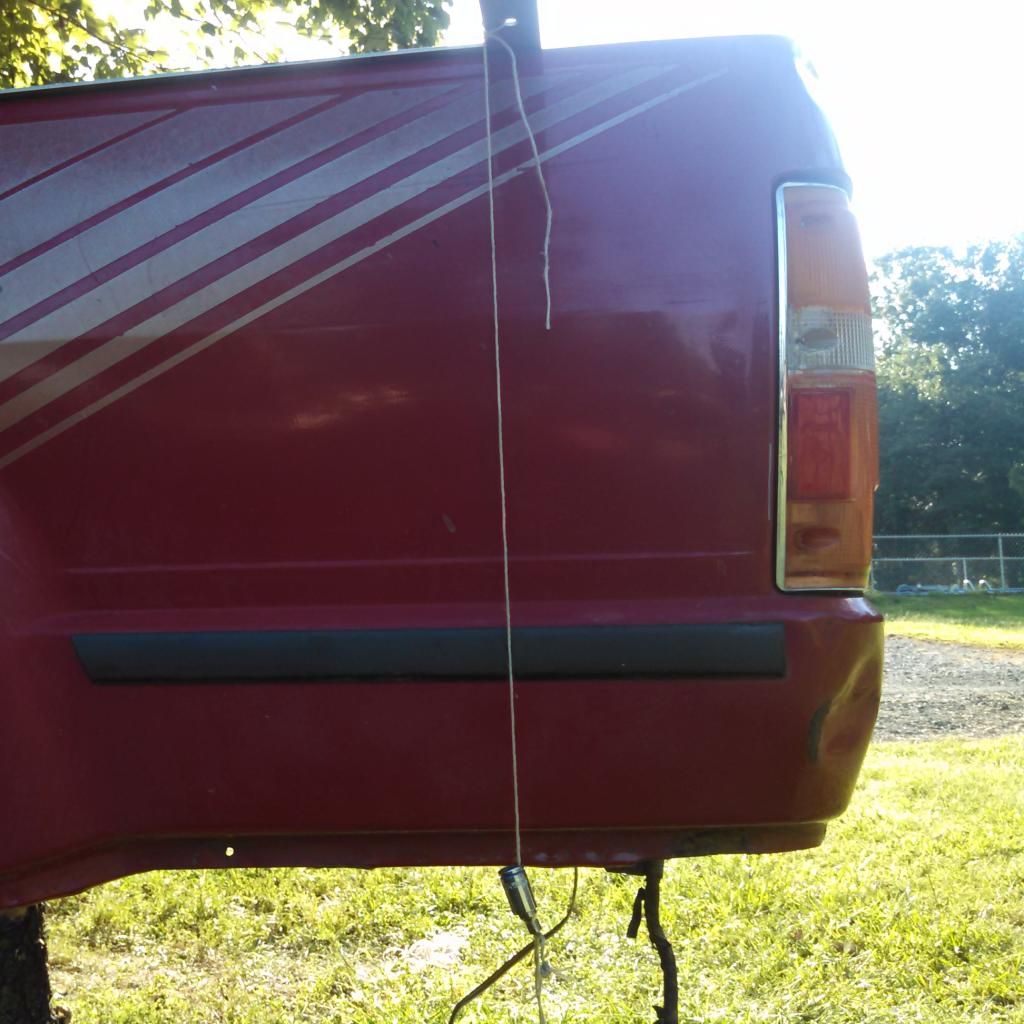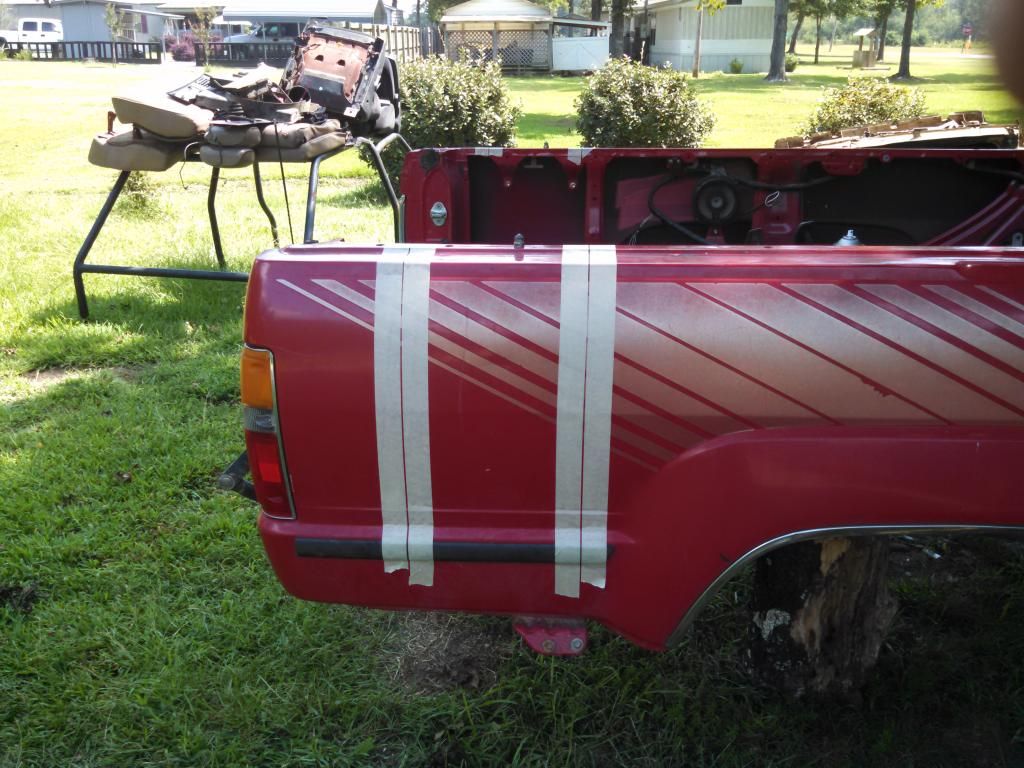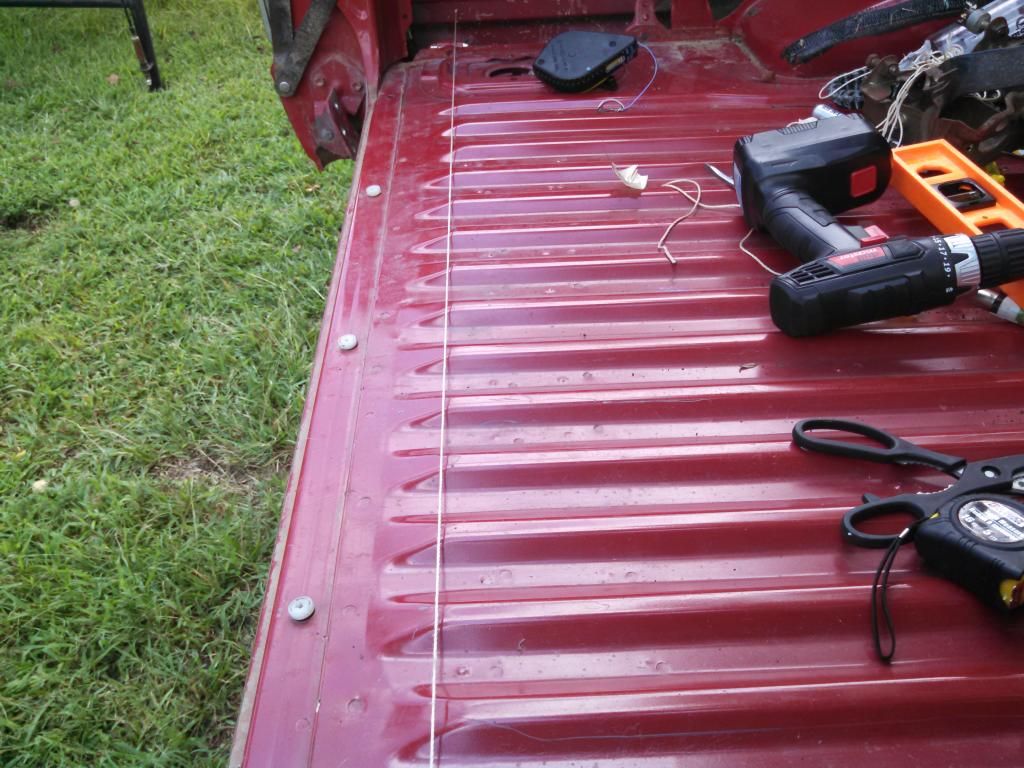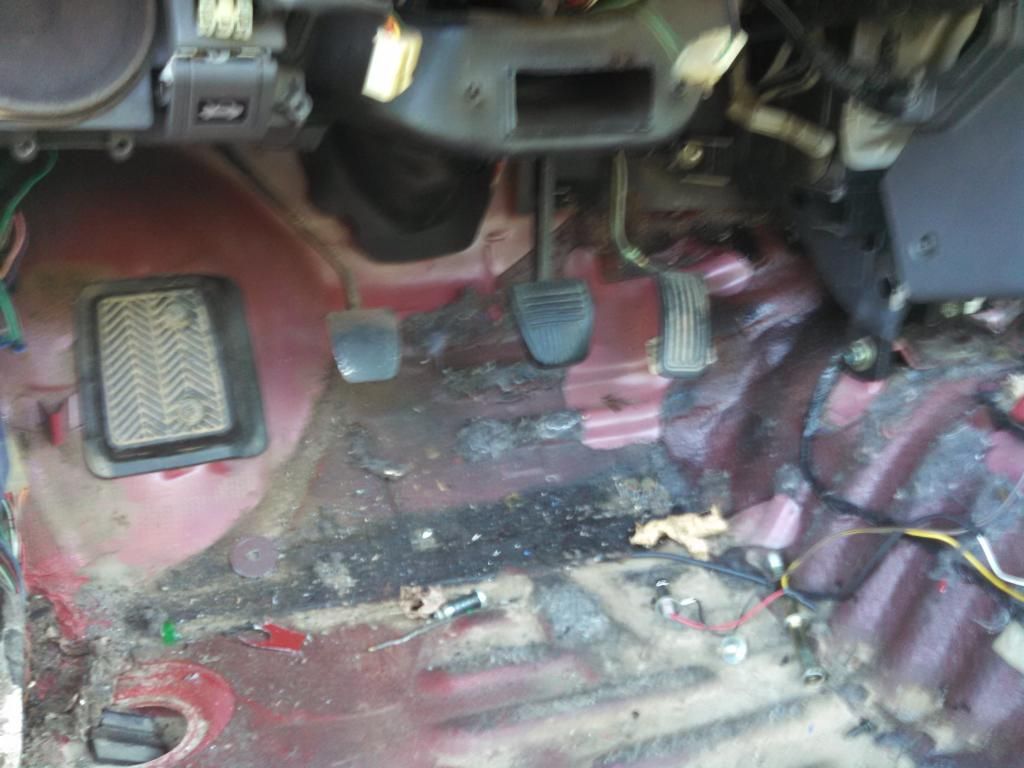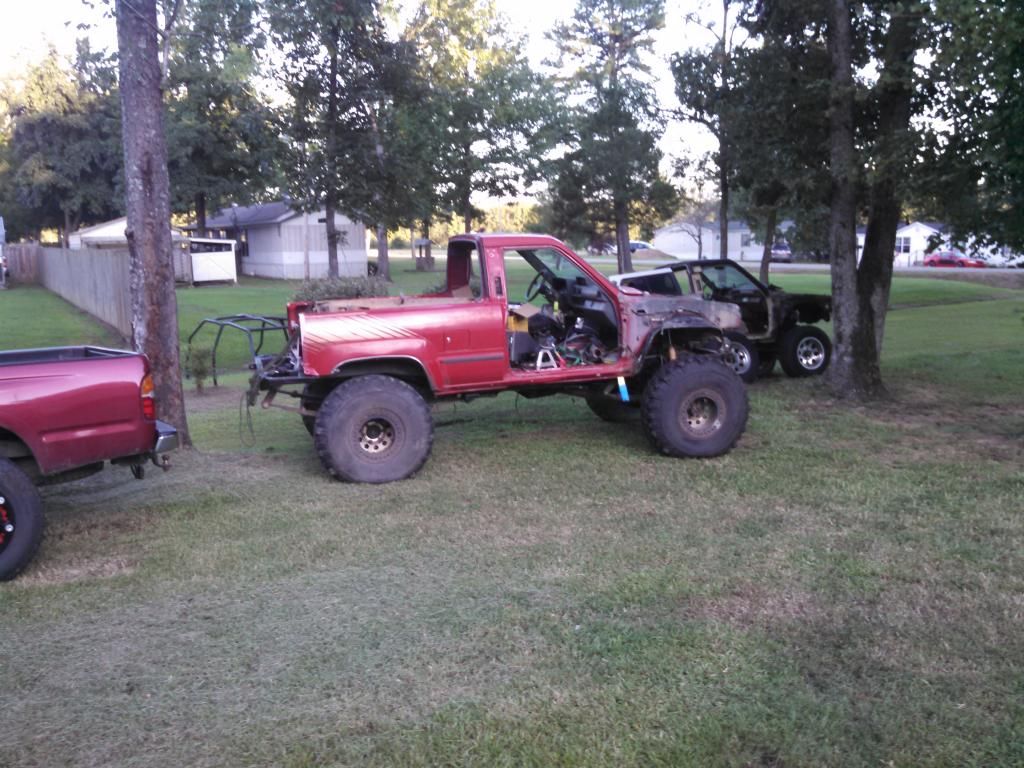 Got the body on.
Got some 37x14.5 for the runner.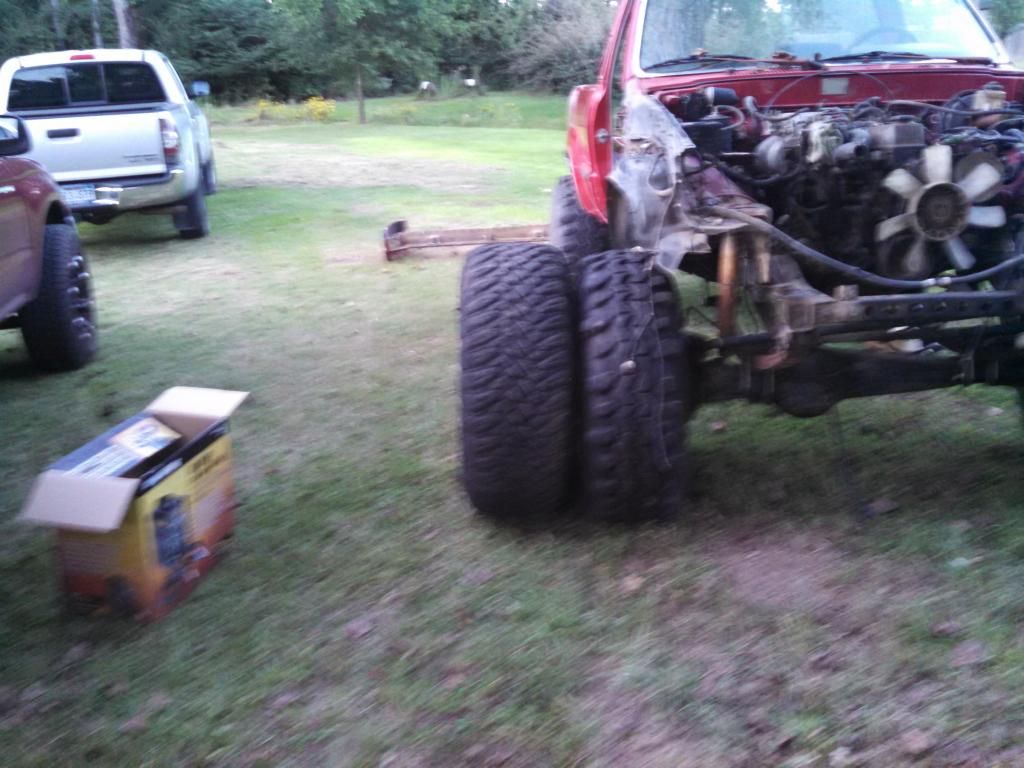 more update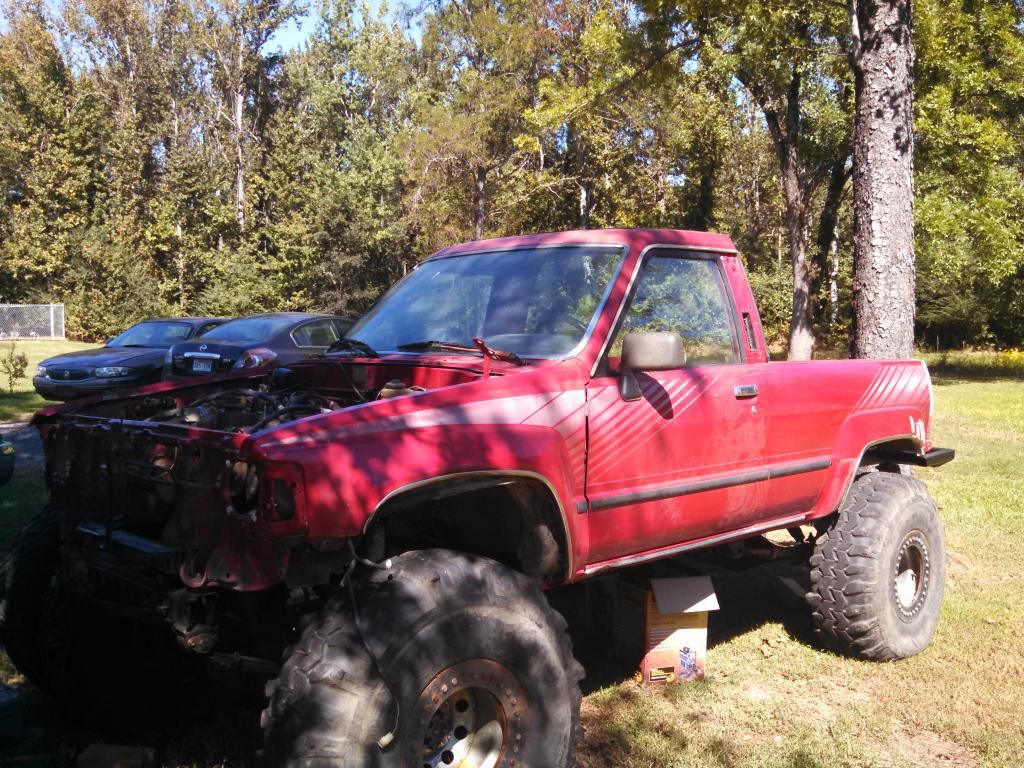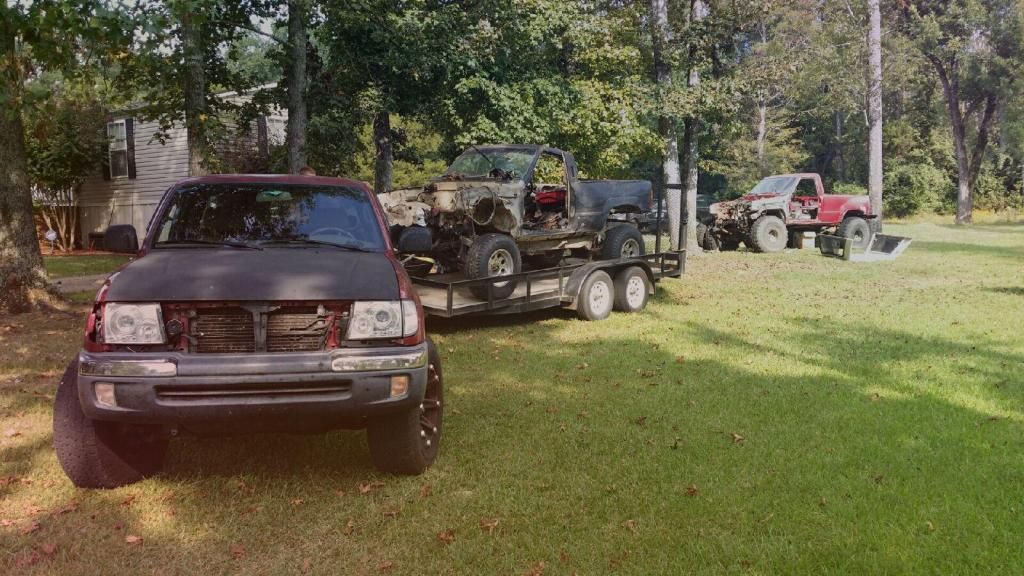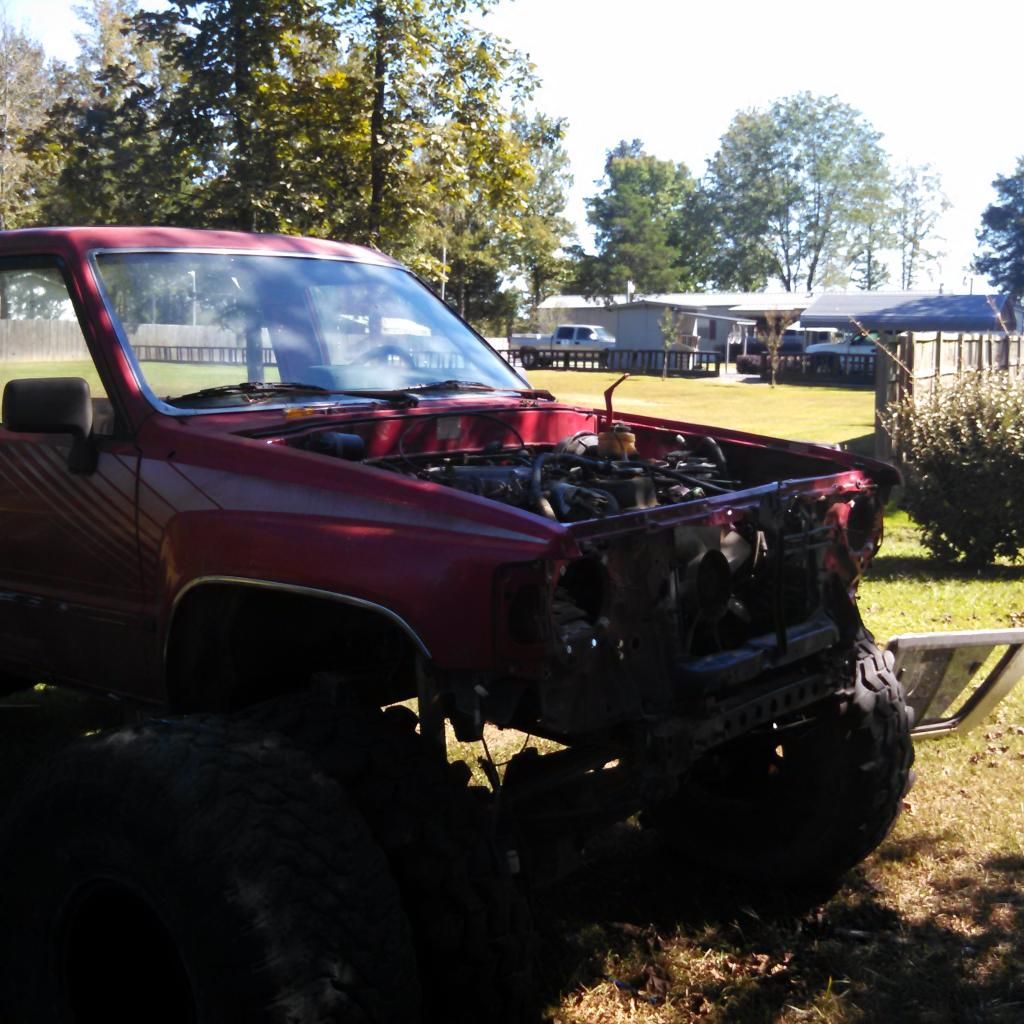 Not completely up to date but close.
Things to come:
2rz (picking up this weekend)
exo cage
65" diamond axle housings
hi pinion front with Detroit locker
v6 rear with zip locker
4link front and rear