Here are the DIFF TEAR DOWN pics, and Locker install.
Clean it good.. 139k miles, time to shine!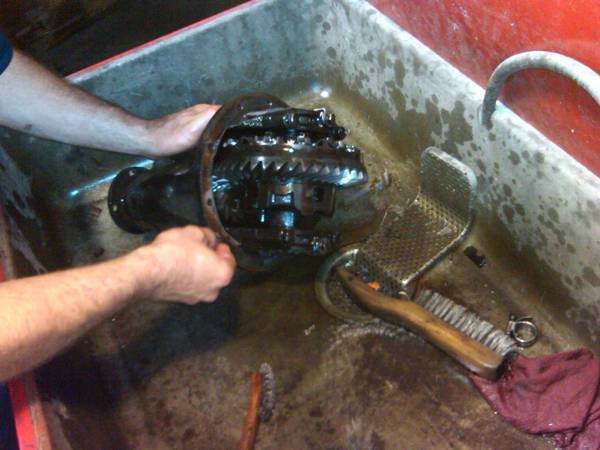 Mark everything before Taking it apart..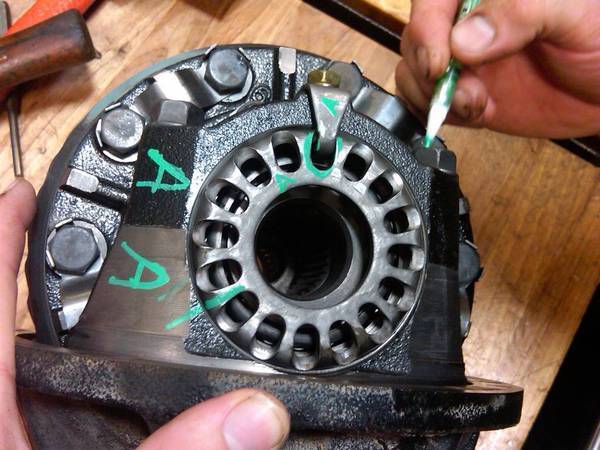 Take it all apart (We did not have to remove the ring gear from the carrier for this.. COOL!)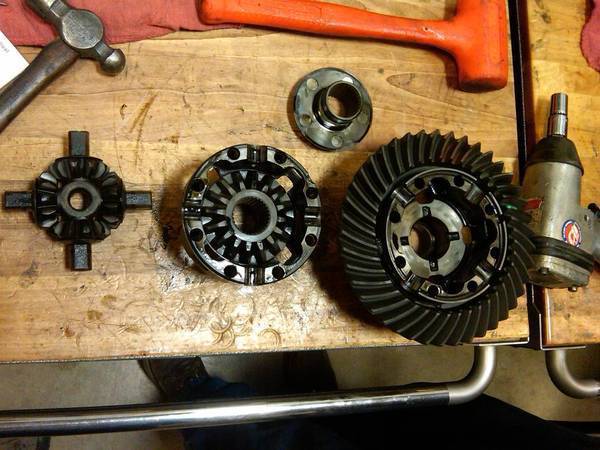 6 Sets of eyes, surely someone remembers how to put it together.
Put the locker on top of the Gears with Shim. Insert Springs and little metal dowels with Grease to hold it all together.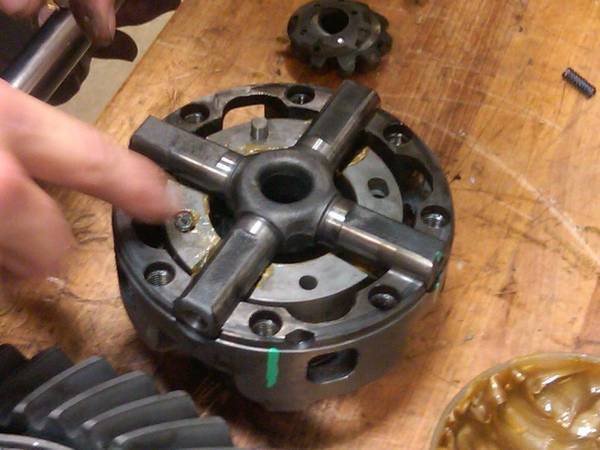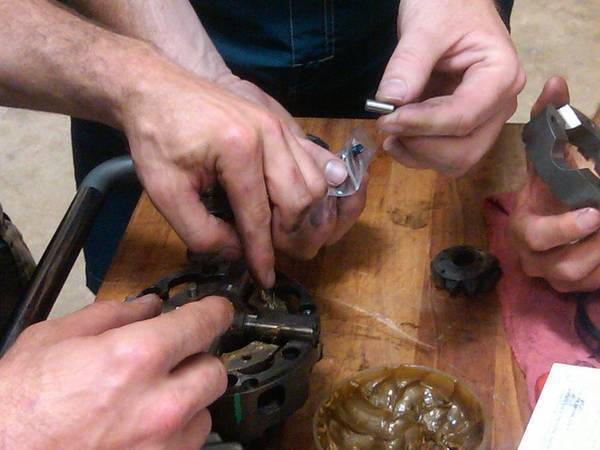 Bolt it back together!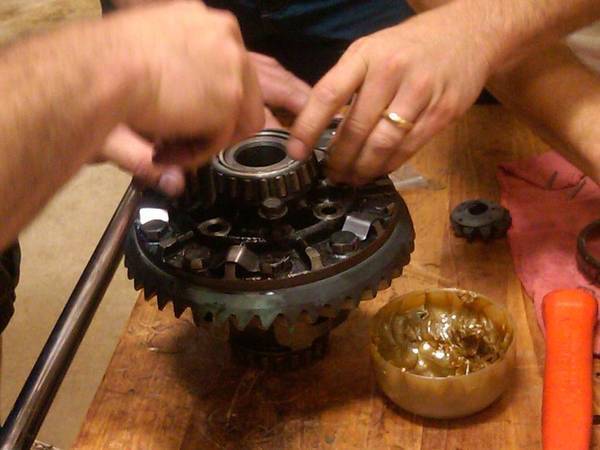 Put it all back together, and put everything back where it was and your Done.. put it back in the truck!