Bought a 97 4Runner, started this build thread to keep track of what I do/have done. Below is a list of what I intend to do..
And Trans Cooler - DONE
Take off Running boards - DONE
Sliders -
Rear Locker - DONE
CB -
Tires -
Lift -
Front Bumper -
Rear Bumper -
Day One, drove it to the local beach. Wanted to see if 4wd worked, and if it would overheat. No problems at all..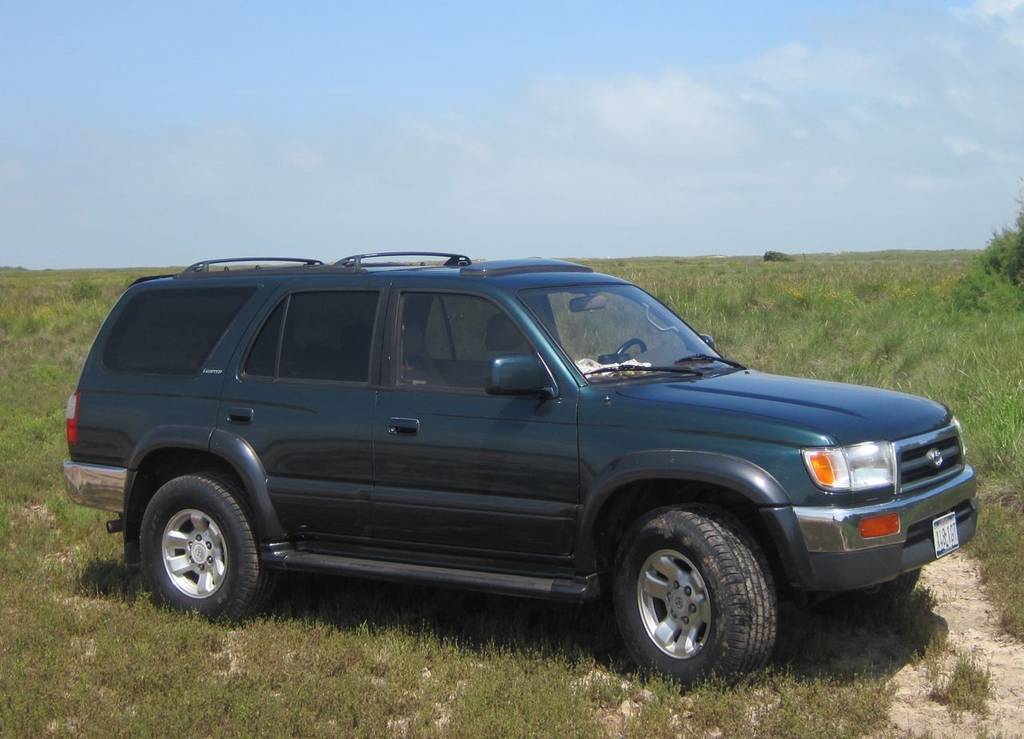 Having the running board was kind of cool for my 5 year old who has been climbing the Door panel in my Tacoma to get in since I lifted it. Didn't really like the look of them, so.. I took them off. Looks much better in my opinion.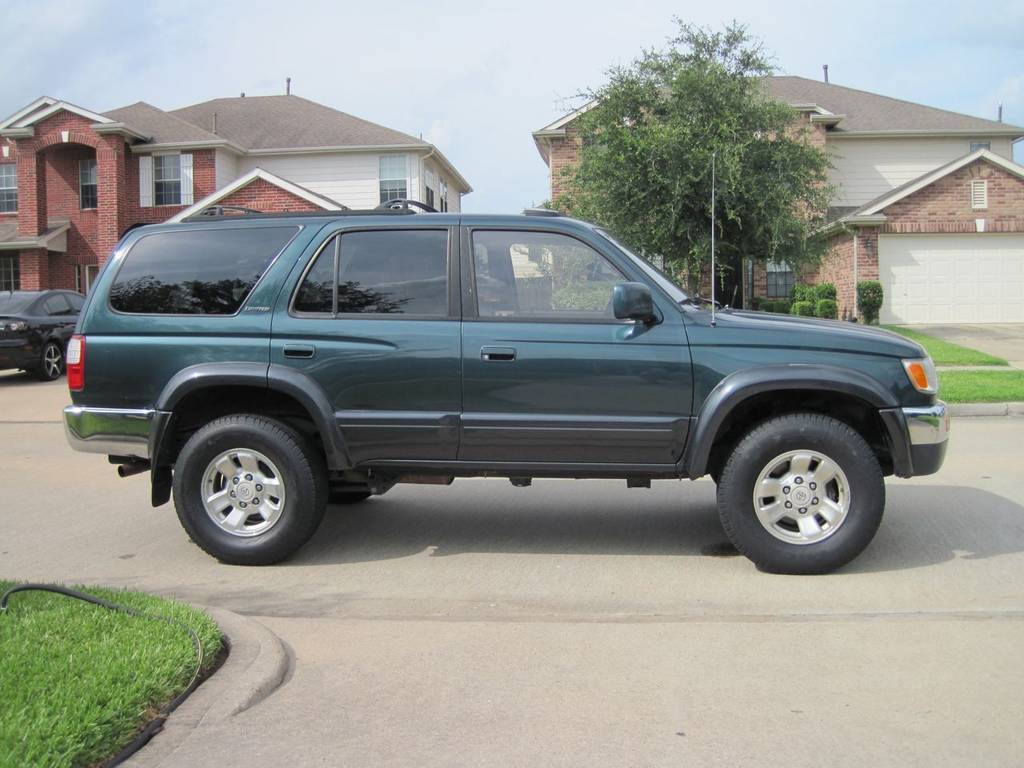 Next - I read a lot of posts from higher mileage 4Runners where the Trans Cooler (integrated into the factory radiator) was springing a leak and allowing Water from the radiator to get in the transmission and ruin it. So, I added a transmission cooler.. very easy except, I slid under the truck and cut my knee open with the freaking License plate. Ouch! Ok, I have now bled for this thing.. so soon? Never realized how much old ATF and Blood look alike until I saw them side by side..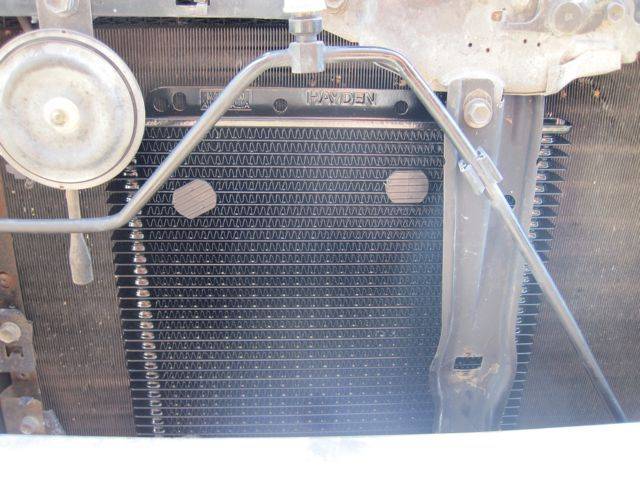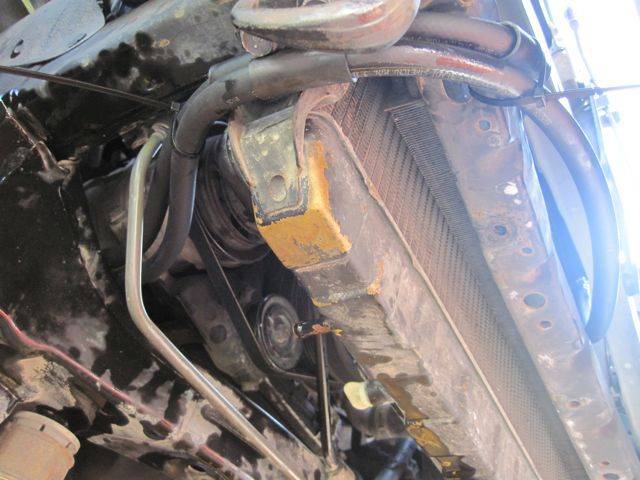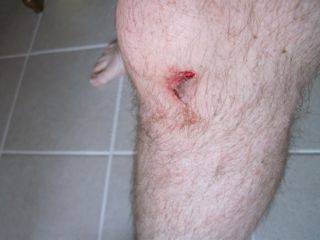 Now for the fun stuff.. No factory Diff Lock... You definitely need one for those hairy mall parking lots..
How many guys can you fit under a 4runner?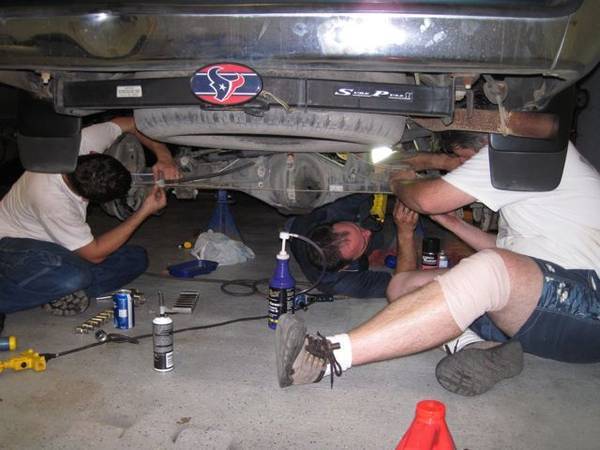 See anything interesting in this picture of YotaRob?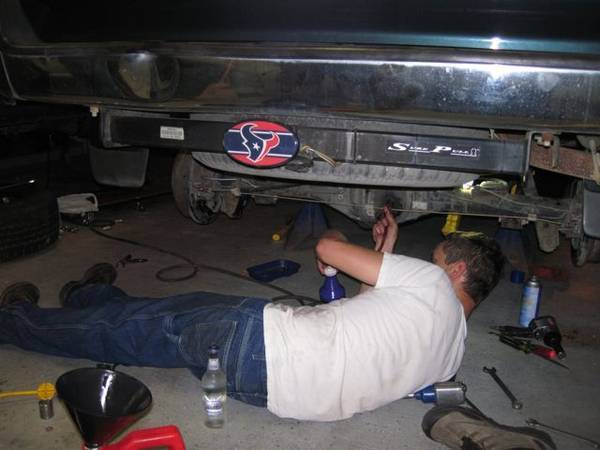 that's Right! He got Iced!!!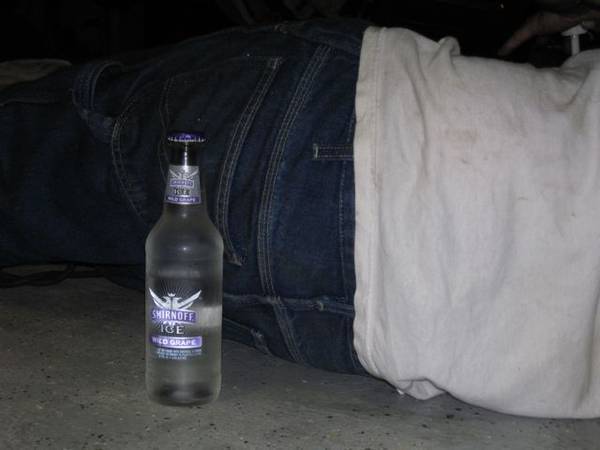 OK.. time to take it to the Shop.. more pics later.