Finally got the balls to rip apart the dash on my 4Runner and get rid of that horrid amber!
Tearing the dash apart!
For anyone that can do the LED cluster swap on the Tacoma its the same for the 4Runner on the most part. The only tricky part is changing out the odometer LED, the needles are weak and can bend if your not careful and the odo wont light up. However it's a quick and easy fix, just straighten it out and stick it back in.
All finished!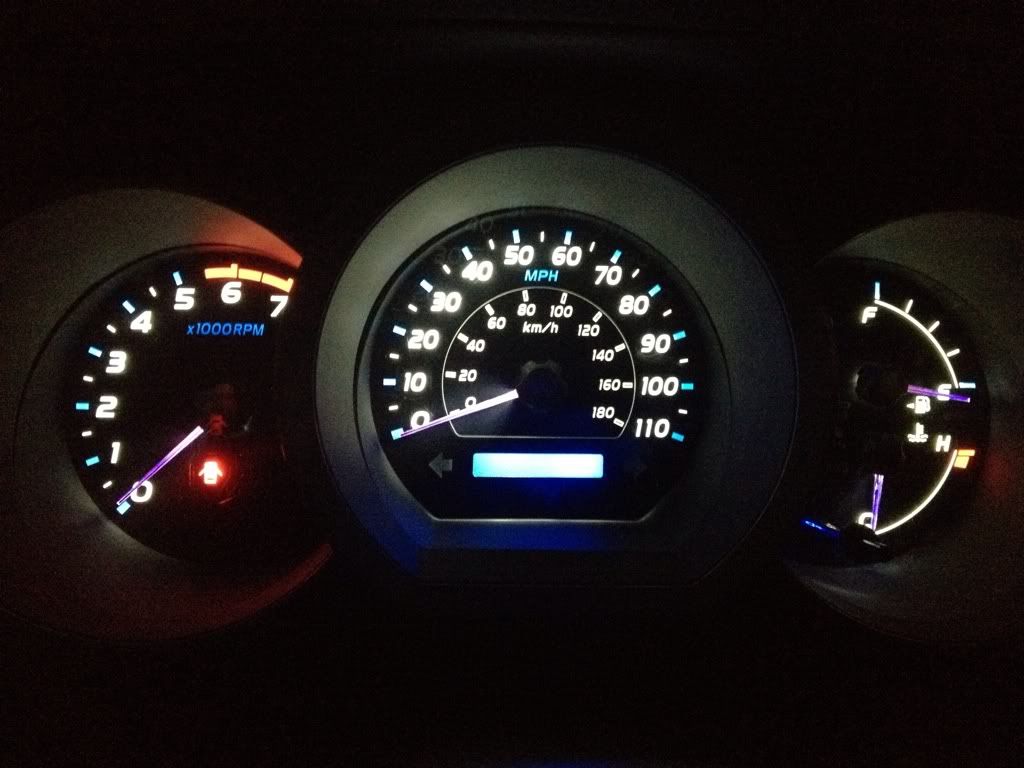 What do y'all think?