Here she is, current state (29 Mar 2015)
(29 May 2014)
(16 May 2014):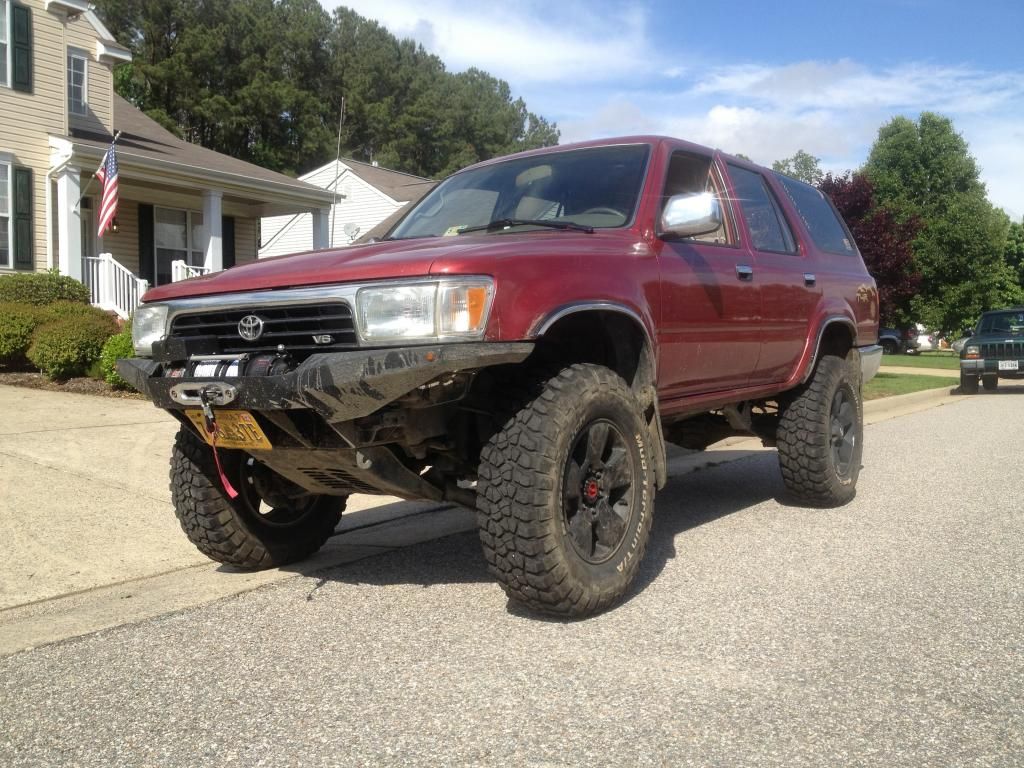 SO... I've had this 2nd Gen '95 4Runner SR5 since Sept of last year and just haven't put together a build page. Now that I've done a few things worth reporting on a build page, I figured I'd put one together. Here is her story:
I picked it up off of CraigsList locally for $1200, it had some engine issues (explained below) but ran, no rust underneath, body is really straight and interior only has a few minor wear problems. Had 158K miles on the truck at purchase. The main purpose of this truck is a project vehicle. It is an expedition build with good road manners, drivability and moderate off road capability. I want to be able to go out hit some trails and see stuff - off the highway - off the beaten path. Most mods will be focused towards that goal.
Here she is the day I brought her home: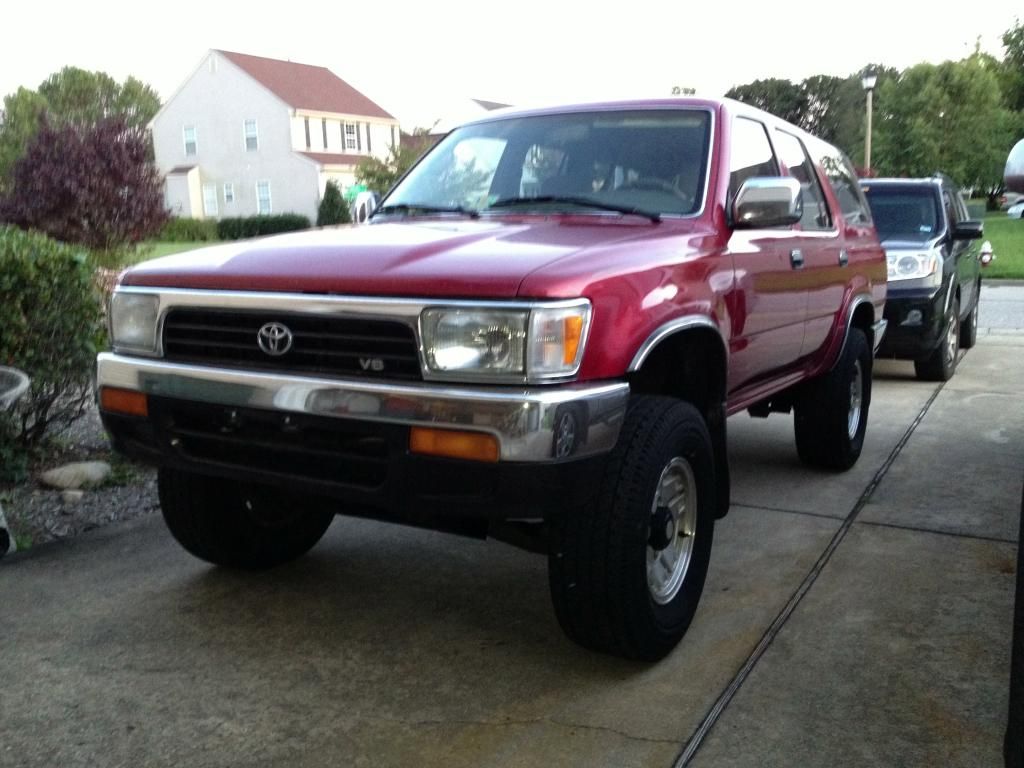 She had a slight smoking habit: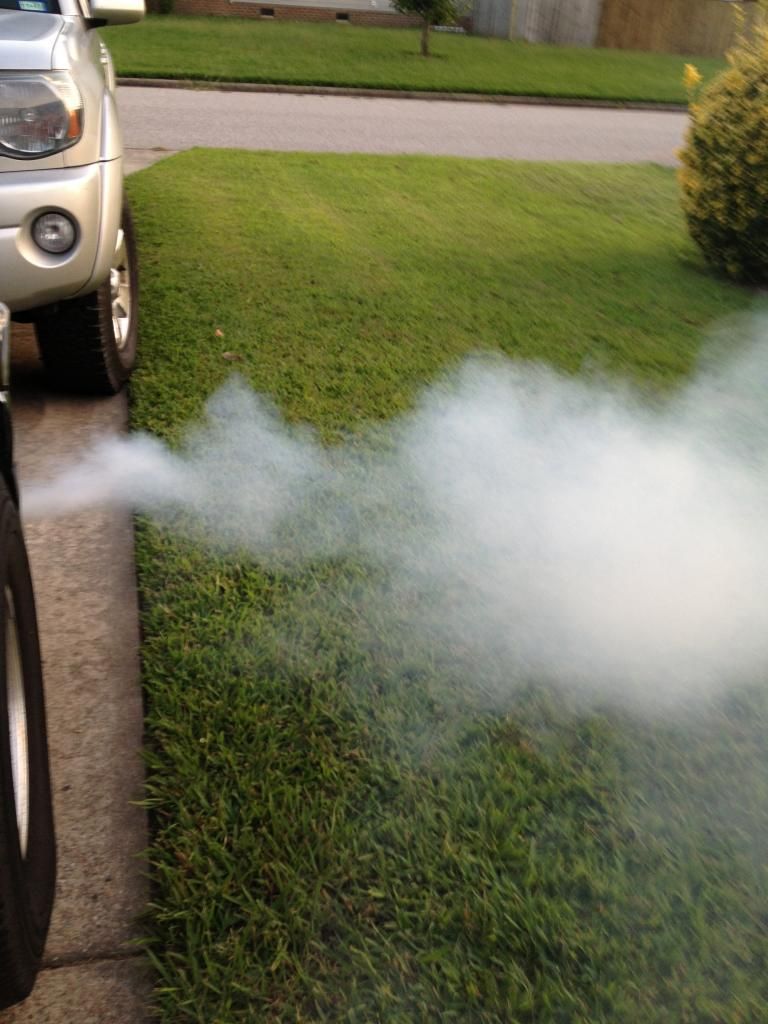 #6 Spark plug looked like this: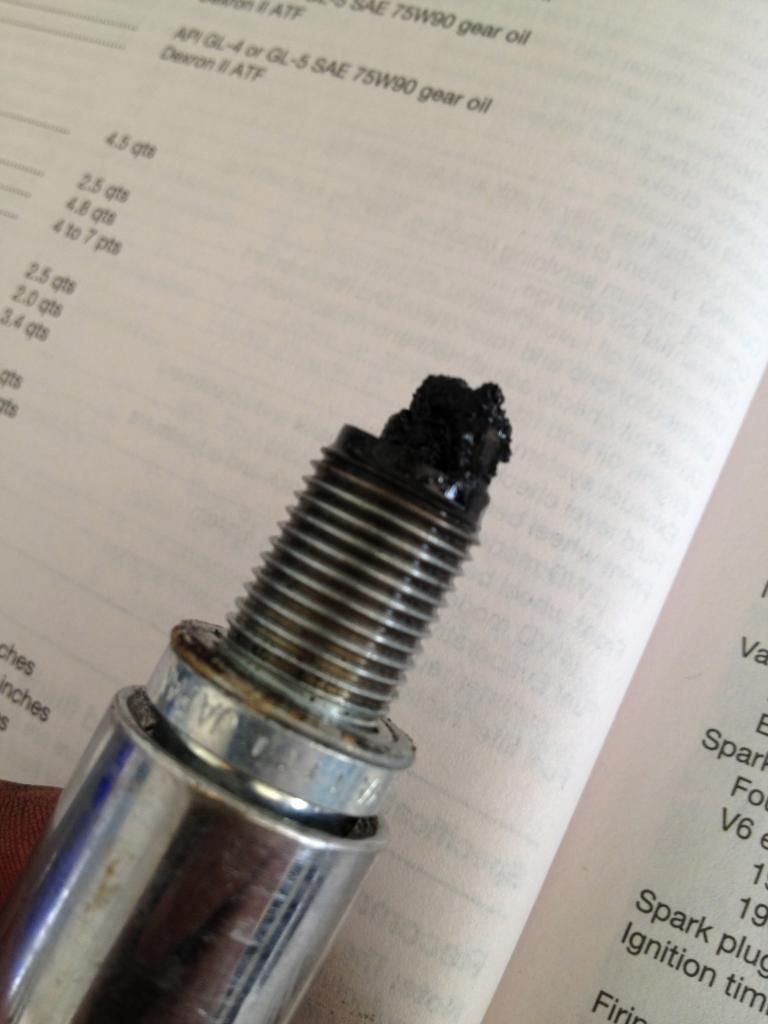 And it's matching cylinder: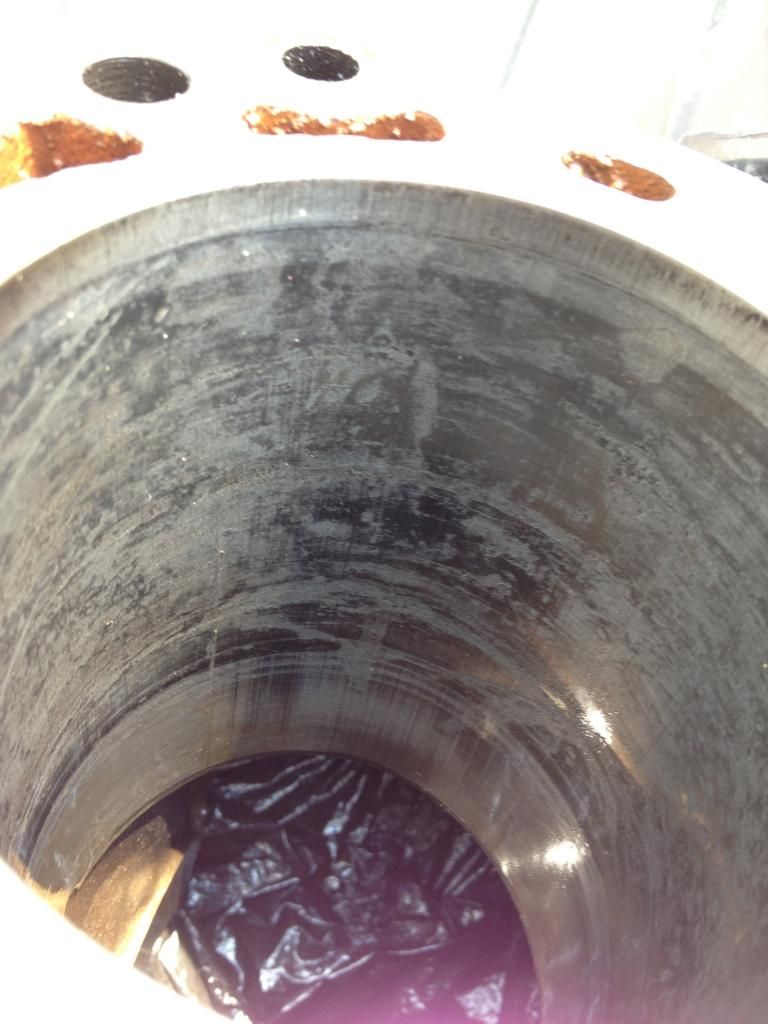 I believe the PO had a blown head gasket that they drove on for a while then had it repaired but by that time it had damaged the cylinder; it was burning oil bad in the #6 cylinder. This was more than they wanted to repair so they just drove it some more and sold it. It would smoke really bad for about 10 minutes after start up but finally get hot enough to burn it all out. Honestly, it ran pretty rough... LOL!
Since it had this problem and the rest of engine was an unknown condition to me, I went ahead and rebuilt the whole thing, heads included.
Some minor drama involved here... the original block had been rebuilt by Toyota on a subcontract with Jasper engines (most were in the days of the head gasket recalls). Apparently, in the subcontract they just repaired the damaged portion of the engines, this block's #6 cylinder was MAX bored .060 over, all others were still stock sized... the original block was worthless. I found engine another in a salvage yard and bought the entire engine, intake to oil pan, for $300. I tore it down and took the second block to my machinist; it was rebuildable. hat engine was junked due to a spun rod bearing. He tried to re-use the second crank but it exploded in the turning lathe
So we used the original crank. Also found one of my original heads and been reworked poorly, so I used one of the second engines heads to replace that as well. That junk yard engine was well worth it in the long run.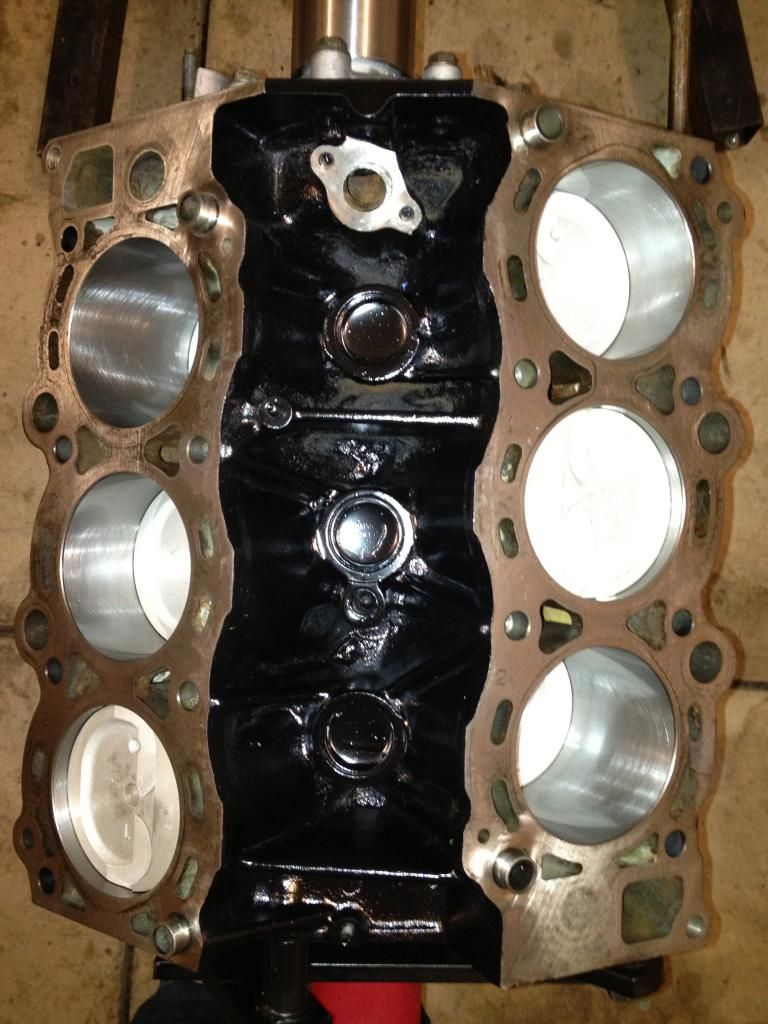 IN this pic you can see the new injector wire pigtails. I installed the FlameThrower 4 Hole injectors for increased atomization of fuel. Are they better? Frankly the engine ran so bad before, any thing is an improvement! I'm certain they perform better but I don't have much previous reference to judge against.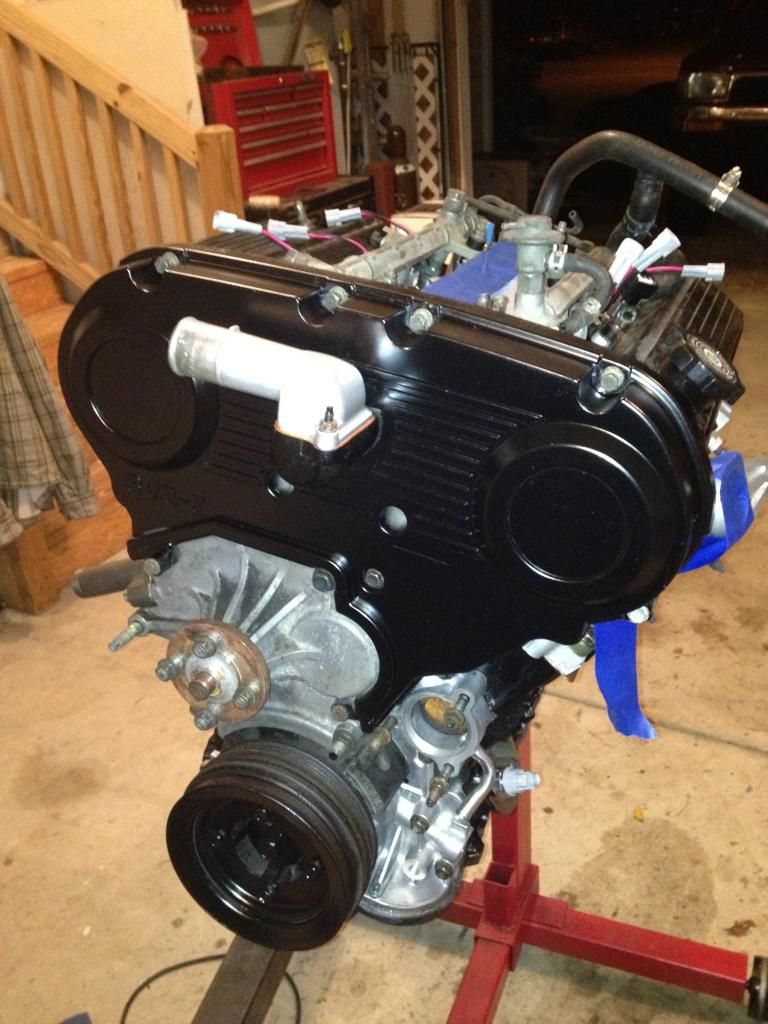 Ran into a few problems during the final stages of reassembly... this one head had two holes that the threads stripped right out of (YES, I was using a torque wrench):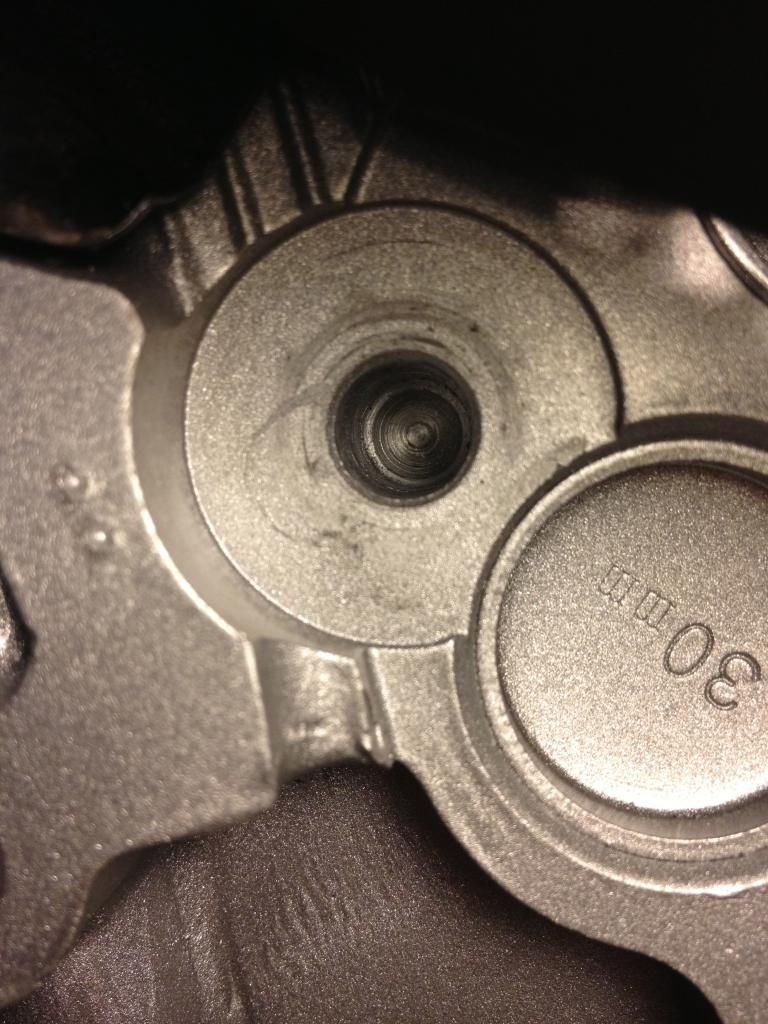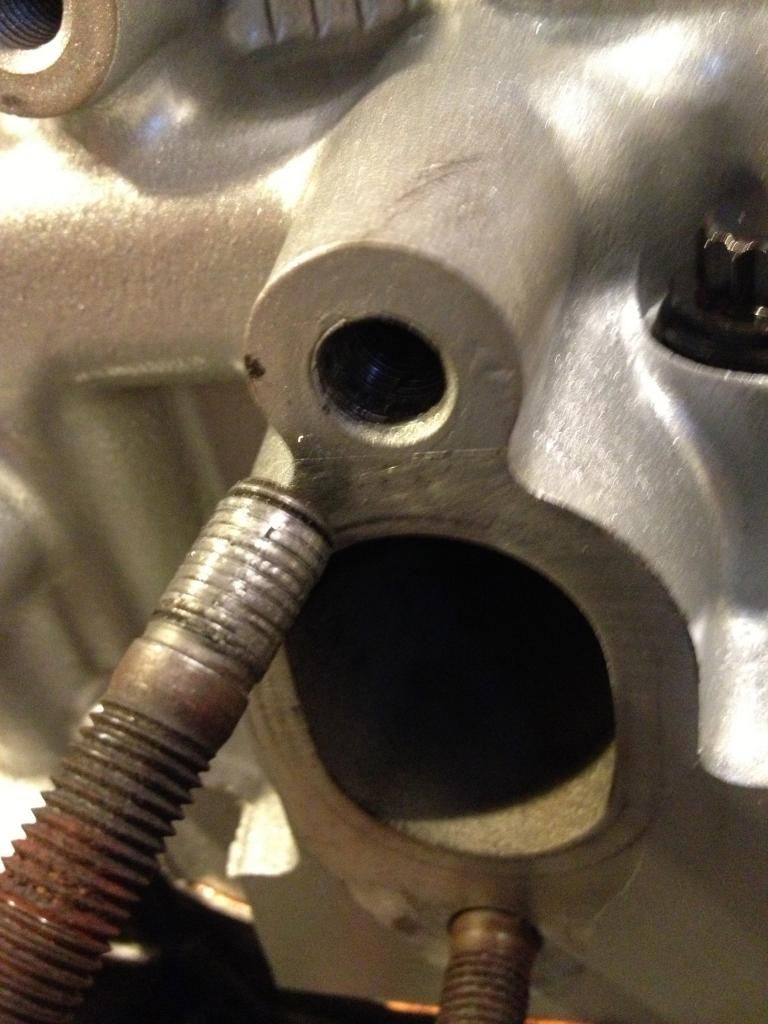 Prepped for surgery: I got some HeliCoil inserts to replace the stripped threads; drilled out the hole, tapped new threads and screwed in the inserts. Easy stuff!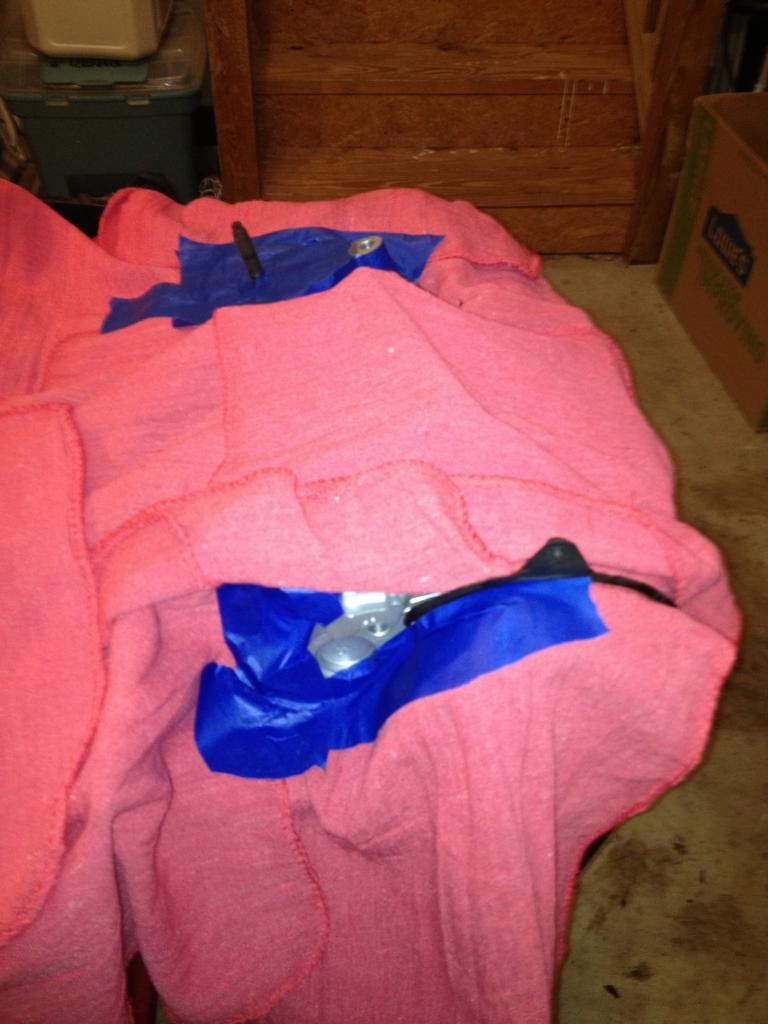 Ready to drop; in this photo
This engine rebuild brought to you by:
Back on the road (Nov 2013):