I wanted to try this, I knew that most likely the bolt holes won't line up, however I was pretty certain that the skid itself will fit. I researched and some people make skid plates for 5lugger Tacos, however those can be expensive... around $200 shipped, that definietly wasn't in my budget....
I posted a thread in the AZ section asking if anyone has stock 6lugger skid plate laying around. I wanted to come by and test fit the skid, just to see if it works. Even used the stock 6lugger skid plate is cheaper than custom 5lug skid plate.
Fellow member OH-MAN pm'd me and told me he has two stock 6lug skid plates laying around and that I can have one. I was stoked! I came by the next day and got the skid plate from him. Many, many thanks to OH-MAN for giving me the skid plate! Thanks to him I was able to verify that stock 6lugger skid will fit 5lug Tacos!
Then I went to my buddies house where we talked about how to mount it. No holes lined up. So this had to be completely custom. I figured out where I want the mounting points to be. Two in the back and one up front. The reason for one up front, is because nowhere else on the front the skid touched in large enough area to drill & get a sturdy bolt there. I got Drill bit for hard metal from ACE hardware and some 8.8grade hex bolts, washers & nuts.
Install was easy. I had my friend hold the skid tightly to the truck, while I drilled. It turned out great and it should provide some protection. I am not certain about just one bolt up front, however I think it will be ok.
Now for pictures;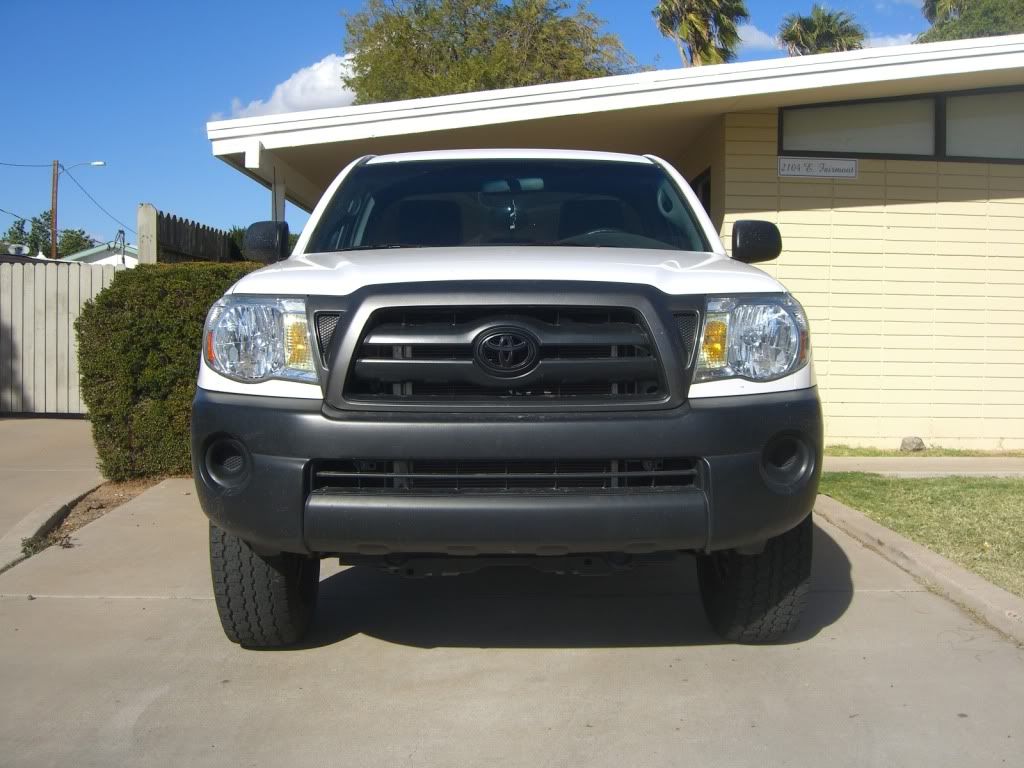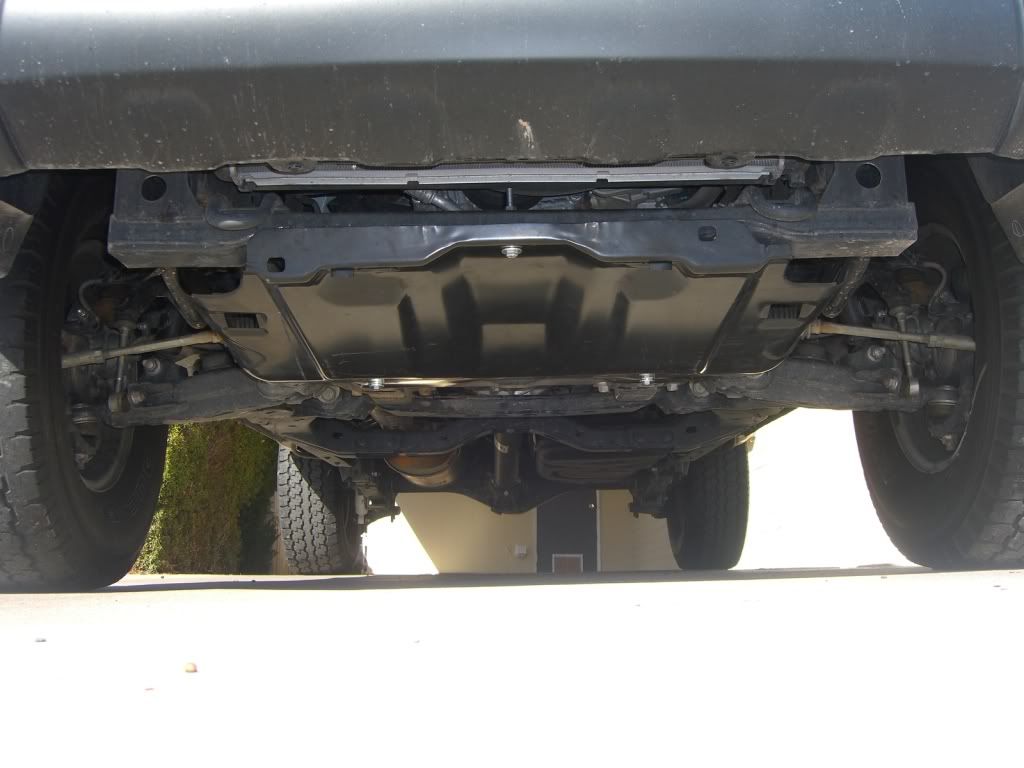 The skid even clears the front sway bar, gotta make sure that the skid is centered and that same amount of clearance is on both sides of the front sway bar.
In this picture you can clearly see the one bolt up front and two bolts in the back.