I bought a vintage Toyota Truck grille emblem off FleaBay last week.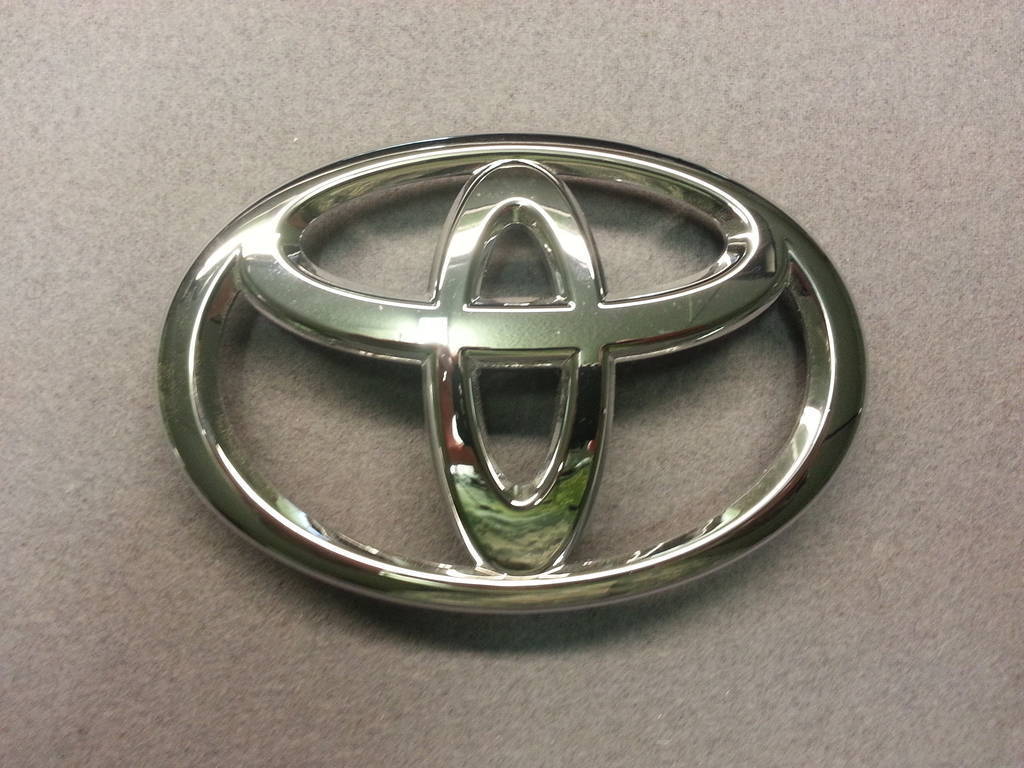 This photo sux, but I then did this to it. (and plasti-dipped it)
Now, I want it on my truck, but where???
Some choices:
Below Tailgate Handle?
Bottom Right of Tailgate?
Maybe up here on the Front Qtr Panel??
I've tried it several other spots also, didn't have the camera.
-Above the "Tacoma" on the TG
-On the side of the doors/pillars just above the bed, (a la a Chevy emblem)
I'm not really digging anything yet, haven't found that spot where I temp it up and just say "Thats the f'in spot right there"