Went to do an alignment on the truck just about a year ago and discovered that my LF camber cam bolt was seized in the bushing. We fucked it up trying to get it to move. Flattened the tabs, tore the busing.
I'm kinda finicky about my truck, so this had been bugging me for awhile and now I'm around to getting the chance to get it taken care of. The part had become seized and useless, nothing from that point on was going to be very pretty...why couldn't they lube these damn things a little bit from the factory?
This IS a project, plan to make some time. Do at your own risk, do with a buddy if not keen around cars.
Excuse the bad gammer, I'll fix it.
Tools:
17mm wrench
19mm socket and wrench
21mm socket (for wheels)
22mm socket or wrench
24mm socket or wrench
6mm Allen tool
3/8 or 1/2 air tool/electric impact or ratchet.
Bungee
Ability to cut through metal. Torch, Sawzall (and blades)
Hammer
Chisel
Step 1:
Raise and Support vehicle. Remove Wheel. Spray PB blaster on bolts you'll be removing if you feel like it. I did.
Step 2:
-Remove sway bar link from LCA.
The nut is 17mm. If you look closely you'll see there is room for a 6mm Allen Wrench to fit at the end of the threaded portion of the sway link. Place 17mm wrench on first, then insert 6mm Allen Wrench and loosen.
Step 3:
-
Ball Joint bolts removal.
Remove the 2 bolts attaching the Lower Ball Joint to the knuckle. Bolts are 19mm
Step 4:
Support the upper arm and knuckle
Step 5:
-Remove strut from LCA
Remove strut bolt from LCA. 19mm. Also will need another 19mm socket/wrench to hold the backside of the bolt. Also a washer on this bolt, don't lose it.
That was the easy part....
Now things get shitty, espeically if you're replacing b/c they are seized.
Step 6:
-Cam bolt removal
That cam bolt needs to now come out. It's seized. It's not coming out by hitting it with a hammer. Toyota's service manual...out the window at this point.
I torched the bolt off. Cut it off from the back side where the nut would tighten then cut it again at the inside part of the bushing.
Needless to say, lots of burning rubber, smoke and many cuss words later, this is what you get.
I wished someone in the shop had a sawzall, I would have preferred to use one. I would recommend one. If using flame, be very careful and have a spray bottle of water very full and readily available.
Intermission:
So I got the one taken care of. Why did I ever think that other cam bolt would come out? Stupid. Truck as this point is in limbo as I had to call Toyota and order the rear busing/cam bolt/nut/plate. Be in tomorrow.
Plenty of time to cut out the other bolt and how she sits overnight. I've got to clean some stuff up and fix those flattened tabs.
And this other little issue...I burned all the rubber from the busing while cutting bolts out. Didn't burn off the metal sleeve of the bushing though and they are still wedged into the LCA, those need to come out.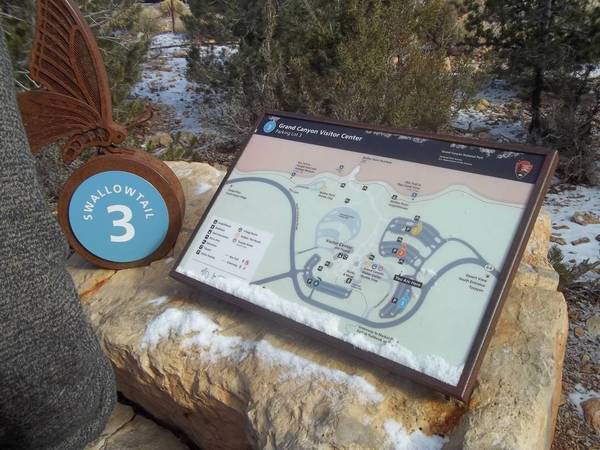 Step 7:
-Removing metal sleeves from LCA.
Pay attention to which side the lip of the bushing is on, mark it so you won't insert the bushing backwards. Both bushing lips should be faced outwards.
I lived and learned on this one. First one I tried to beat out, it worked a little.
If you're good with a torch you can cut the sleeve while it's still in the LCA. The danger here is cutting a hole into the actual LCA. Get the sleeve red hot and then very carefullly cut down from the top to the bottom with the torch.
I would assume this would also be do-able with a sawzall. Again being careful to cut on the sleeve portion. Stick the blade through the opening and cut a line in sleeve down the LCA.
Once the sleeve has been cut, use a hammer and a chisle to get in next to where you've cut and fold the sleeve in on it's self. A little coaxing hammer blows and it will pop out.
Bushing #1
Bushing #2
Step 8:
-Inserting new bushings.
You may have to take the LCA to a shop and have them pressed them in. Could try to hammer them in, but thats a lot of work. I did use a press. No pics as its akward enough trying to position the LCA to press the bushings in, let alone try and take pics at the same time.
Step 9:
-Do the best you can with any flattened tabs.
I heated them up until red then took a large pair of channel-locks and tried to get them upright again. Worked a little bit. Didn't have much success on the really bad one.
Step 10:
-Attach LCA to frame.
Holding the LCA in a down position, insert the bushings into their homes. Get one cam bolt through and you're ok let go. Insert other cam bolt. Cam bolts go in from the "inside" and the nuts go on the "outside."
Once cam bolt is inserted, place other cam tab on other end of the bolt and follow that with the nut. Make sure you're tabs are all seated in the adjusting sleeves.
Tighten these, but not to spec. If you tighten fully now, you'll stress the bushing once the front wheels are back on the ground. The torque spec on these bolts/nuts is 250 Ft Lbs...no mistype.
Once truck is back on the ground, maybe get under there and tighten them a tad more, espeically if you have to go to a shop and get an alignment. You'll be fine though.
Step 11:
-Attach strut to LCA.
Just remember the washer here, it goes on the side with the nut.
Step 12:
-Attach LBJ bracket to knuckle.
Pretty simple. If you do have issues with the getting the bolts started, you may have the bracket flipped backwards. I ran into this. Flipped it around and was good to go.
Step 13:
-Attach sway link to LCA.
Do the opposite of what you did to remove it. May have to fight it a little to get to go back in.
Step 14:
-Tighten Bolts.
If not done already, tighten you sway link nut, the LBJ bolts and the strut bolt.
Step 15:
-Put wheel on
Tighten wheel, 83 Ft Lbs.
Step 16:
-Get an alignment.
Set mine up and amazingly, my LF camber and caster were in spec. The camber was dead on at .2 and the caster a tad high at about 4.2, but within spec. Not to shabby if I say so myself.
It did have to make a toe adjust to the left wheel,
Cross caster is a little high, like .8, so I'll take care of that later, but it was 6:30, we closed at 7:00 and I just wanted to be able to drive my baby, the camber/caster being in spec helped a ton.
This is also the point to make sure that the cam bolts and nuts are now torqued fully to spec, if not, you may experience popping sounds on bumps and turning. I hit each nut real quick my 1/2 impact.