Man, what a pain. My little build here had a lot of speed bumps.
I asked around and did plenty of research about what offset/backspacing to run for my wheels. I was told 3.75 would keep me from rubbing the sways. It didn't, I rub just a smidge only when backing up an turning and at full crank. Kinda sucks, but i'm living with it. I may consider spacers in the future.
First of all, fatbobs lift is pretty easy except for the rear. I completely underestimated how difficult it would be putting the leafs in. I think most of the issues were created by myself but anywho..
I first ordered my wheel and tire combo in late August. I ordered a set of Pro Comp Series 51, 15x8 with 3.75 backspacing (-19mm). As for the tires, I waited on back order for 3 months!! - Until finally getting pissed enough and calling BF Goodrich myself and learning they do not make the KA T/O's in 32x11.5 anymore, thanks
4 wheel parts
! So, Falken Wildpeak AT it was.
So the wheels come in, I get the tires mounted - They dont fit! The center caps dont fit either, they are huge. I decided not to run any anyways. Thanks knowledgeable people at 4 wheel parts for telling me they would.
Here was the result of the wheel not fitting: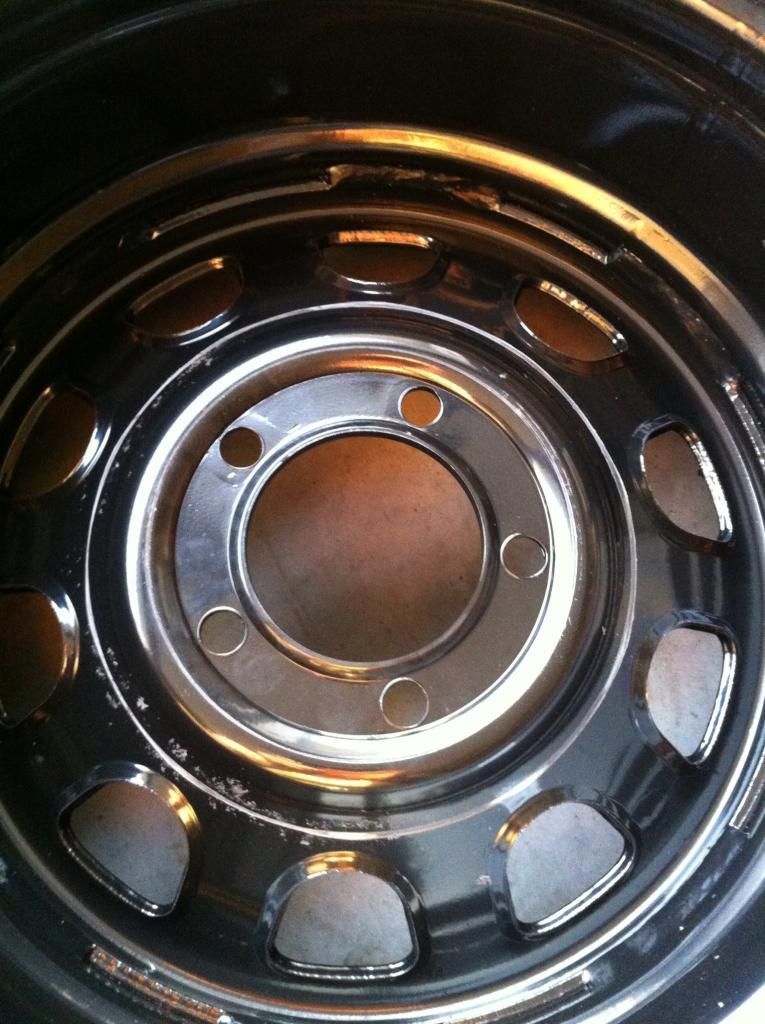 They rubbed on the lower caliper brackets. So, I trimmed about 3/8" off each side and they now fit, after mounting and dismounting the 60lb tire wheel combo 400x.
Ok thats the end of my story. Now for the pics:
Before: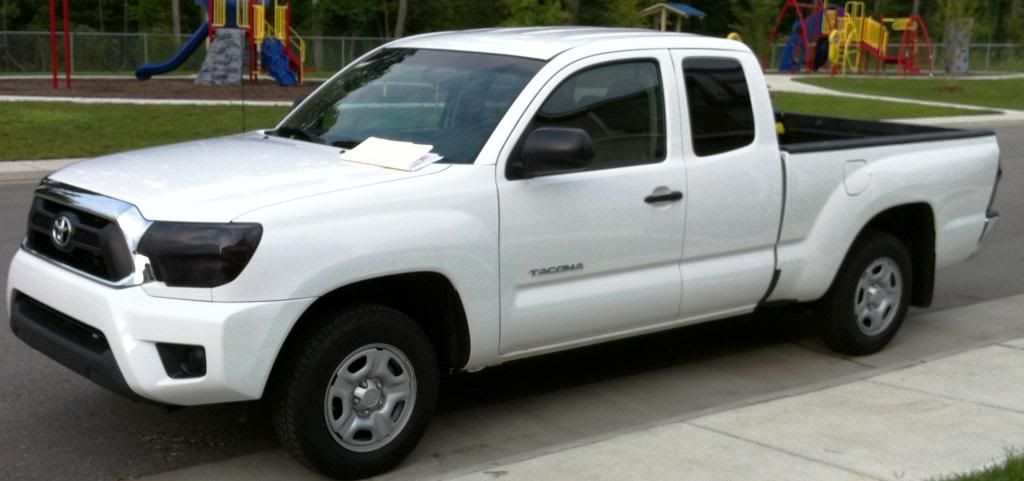 After: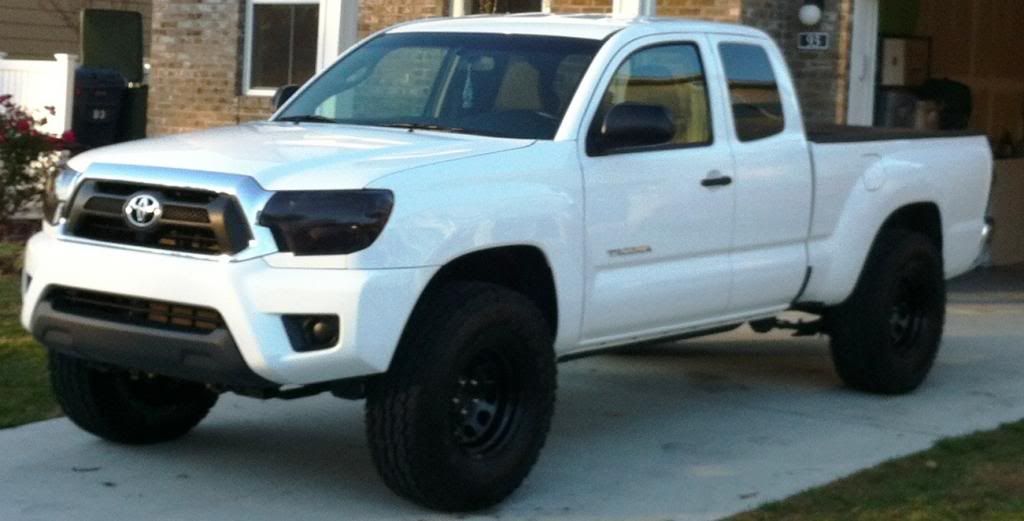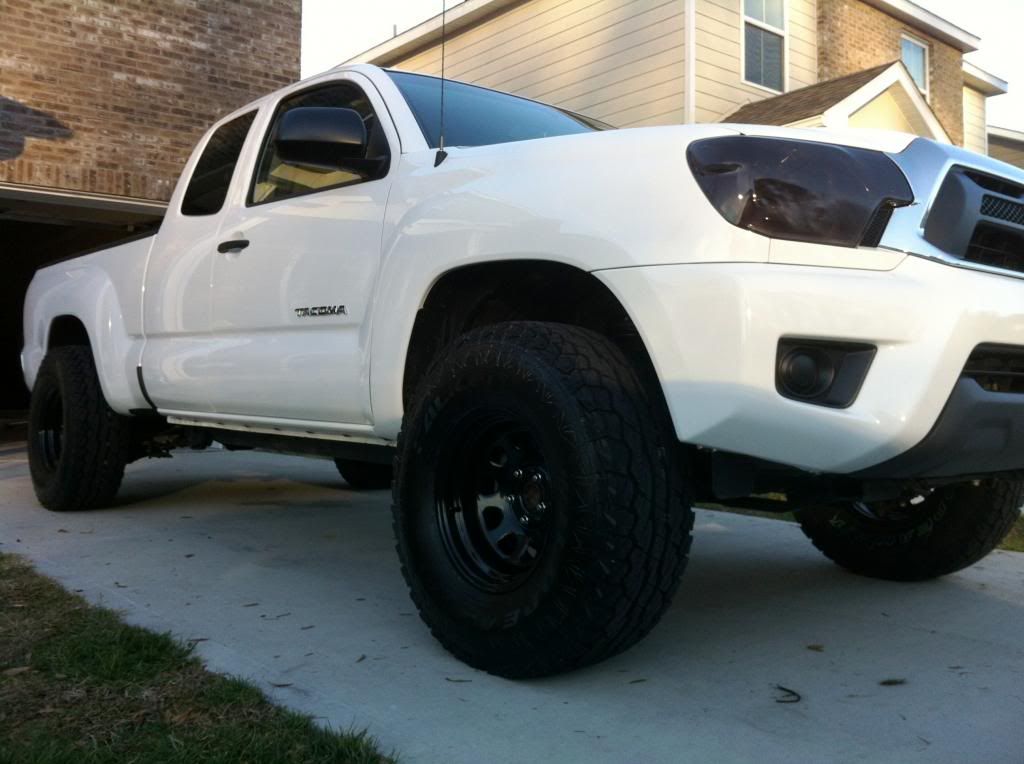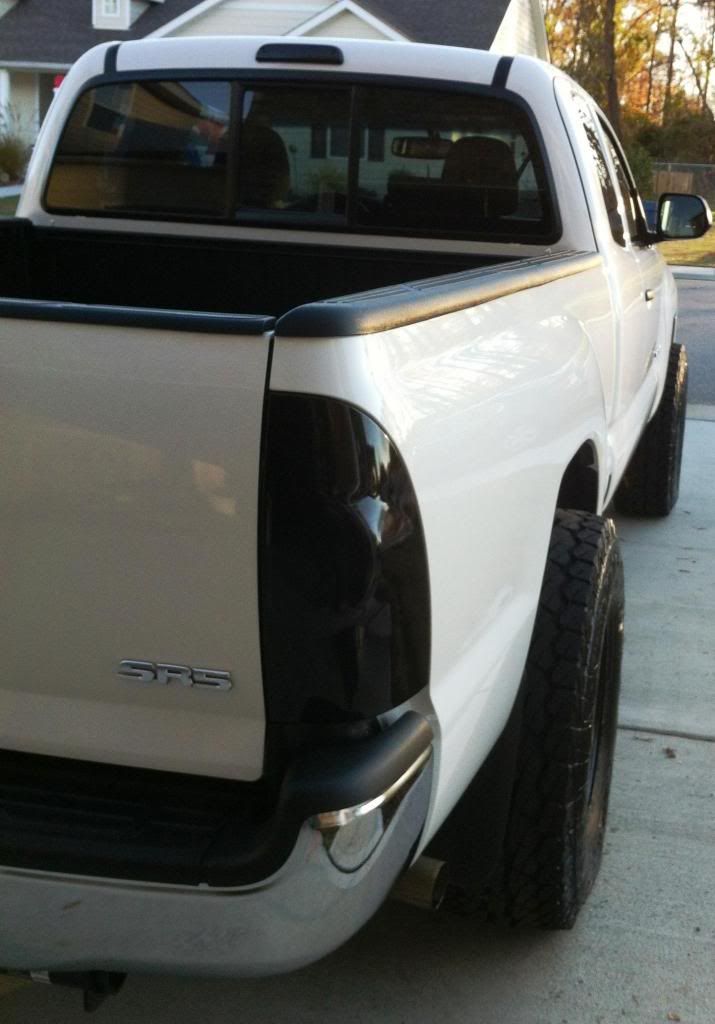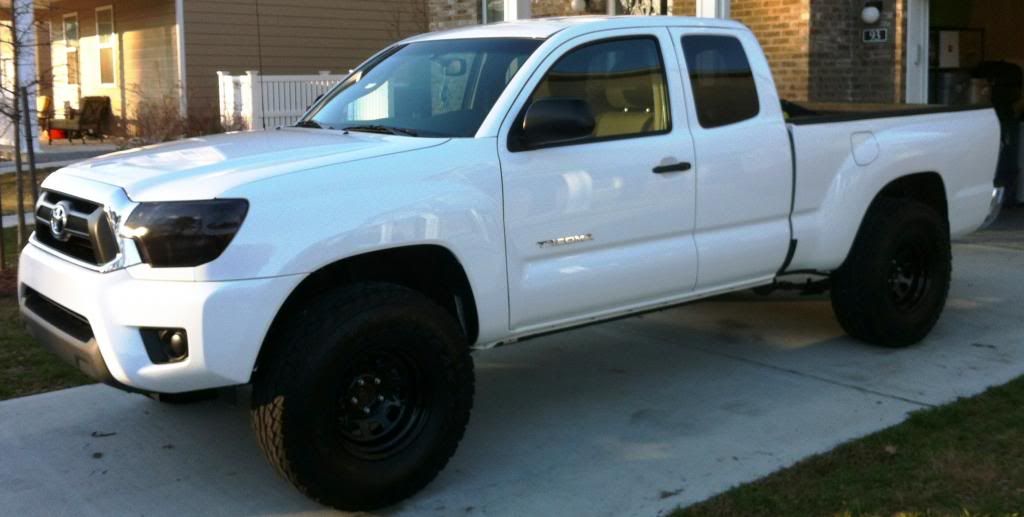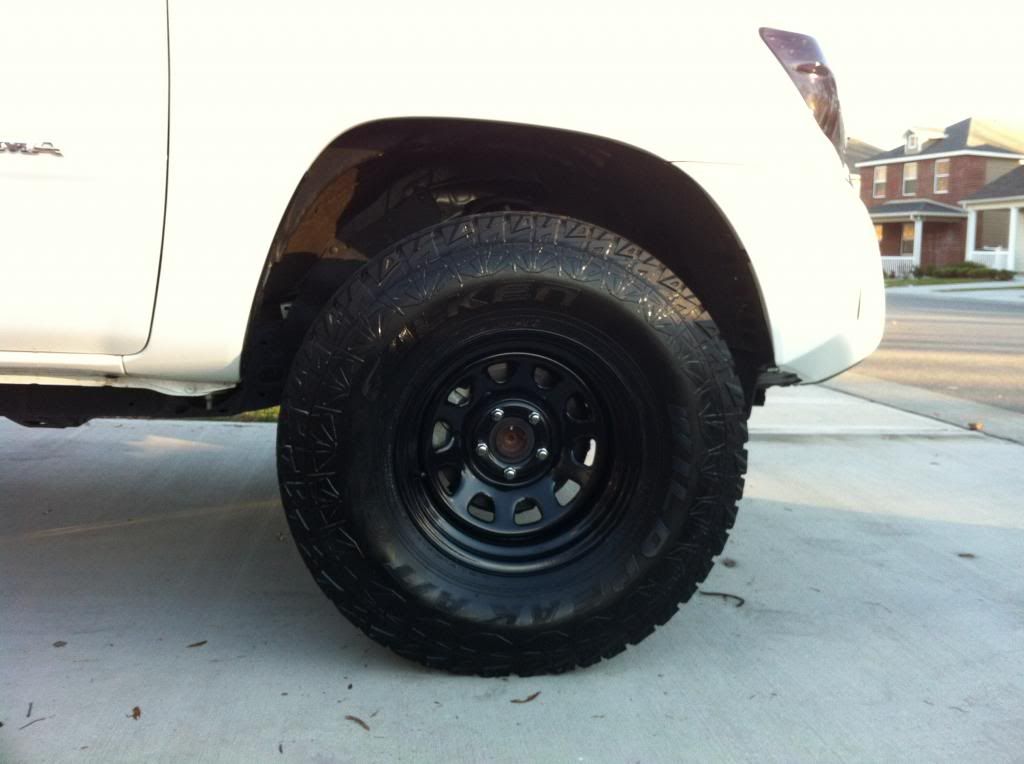 If anyone wants to run 32''s.. heres a few notes:
- Do not order from 4 wheel parts
- Watch the ReadyLift video religiously
- If you can, use a lift to put the lift kit on (if not, have 2 jacks to make life easier and have at least 2 jack stands).
- Rent a spring compressor to rotate the strut to accurately fit the spacer on
- 3.75bs works great with this combo, will work great with 33x12.50 as well. Must gut the inner fender wells to get them to not rub. Will not touch the sways.
- BF Goodrich does not make 32x11.50s TA K/O's anymore, so don't wait even if two different tire shops tell you they are on national back order.
- Make sure you see the back of the wheel before purchase, and don't be a dummy like me and fit the tires on before mounting and ensuring fitment.
- If you want 33x12.50, run 3.75bs or less and gut the wheel wells.
Thanks for looking.