Customize the Pack Rack to your desired height and configuration.
As part of our ever-growing
All-Pro
Expedition Series product line, dubbed Apex for short, this heavy-duty bed cage system provides strong, rigid structure made from durable 1.5"x .120 domestic steel tubing to support a rooftop tent, basket, or heavy gear above the bed of the vehicle.
The APEX Pack Rack mounts onto CNC laser-cut, full-length bed rails, gradually tapered for the exact fit of your trucks bed rails. The full-length rails disperse the load much better and help prevent collapsing on the factory trim.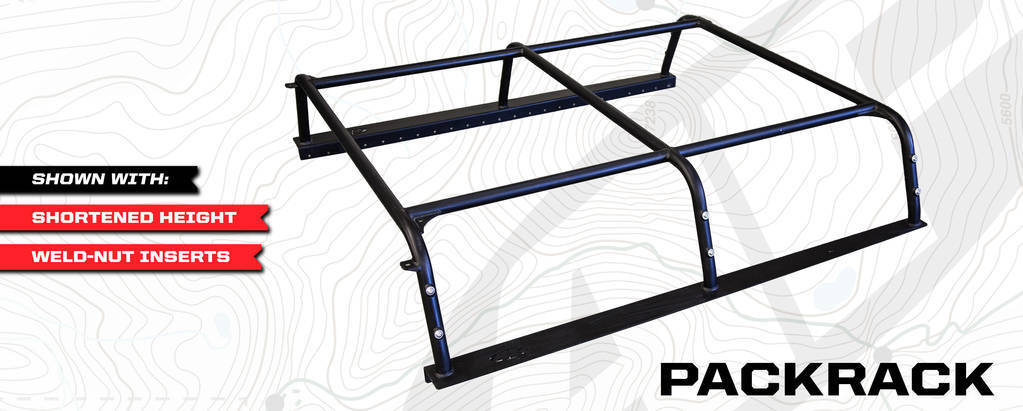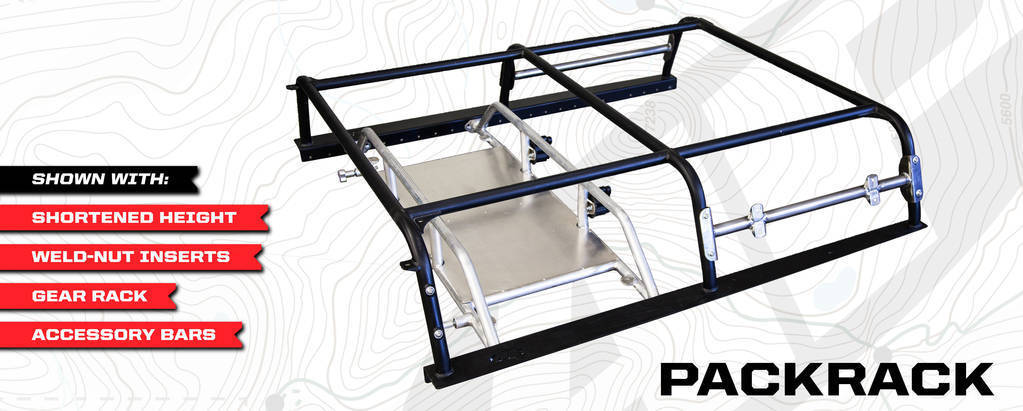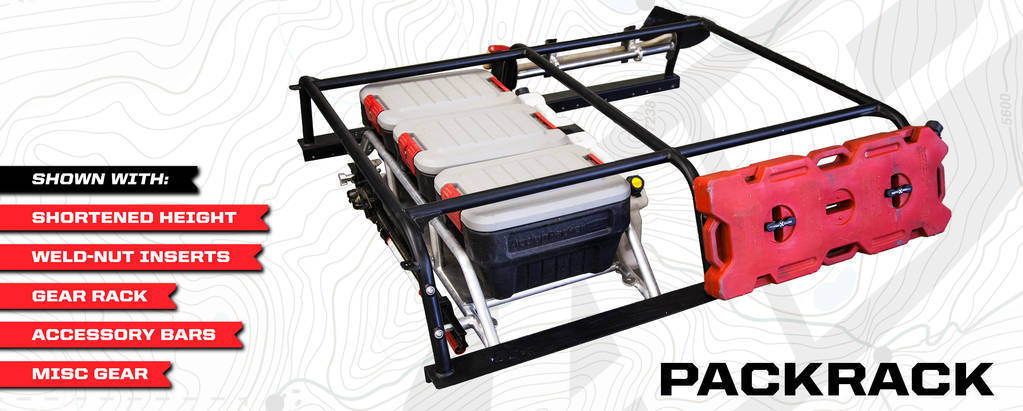 On the 05+ Tacoma, the Pack Rack simply bolts to the bed's existing cargo tie-down system to provide an easy, non-drill installation.
The 1995-2004 Tacoma requires drilling several mounting holes along the inner lip of the trucks's bed rails for appropriate installation.
This PackRack ships bare metal so you can finish it to your liking.
The PackRack is shipped in sections and can be easily assembled while keeping shipping costs down.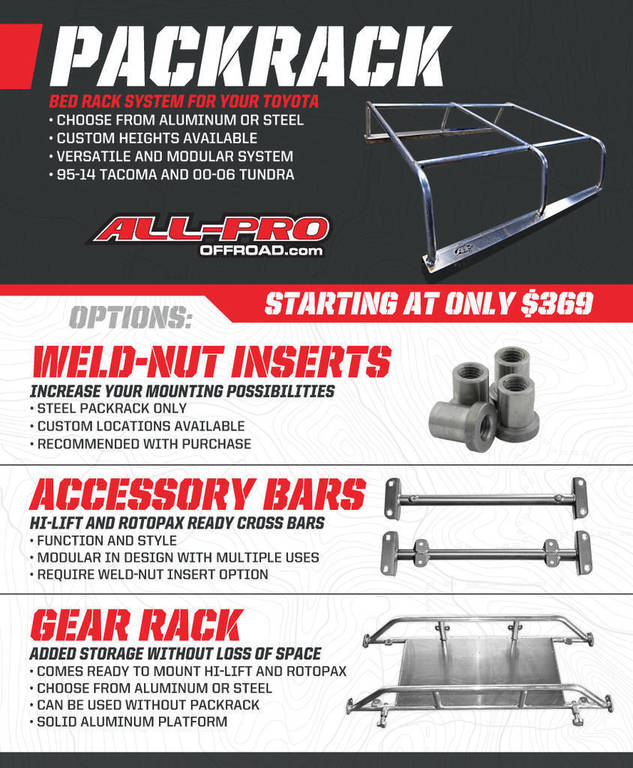 MSRP starts at $369
visit our website for your application and pricing
Options:
Gear Rack (STEEL) $379
Gear Rack (ALUMINUM) $599
Accessory Bars $75 ea or $129 for a pair. (weld-nut inserts required)
* these items both have tabs that allow for Rotopax can carriers and hi-lift mounts (sold separately) and so much more!
Weld-Nut inserts $7 ea
Currently offered for our 00-06 Tundra customers as well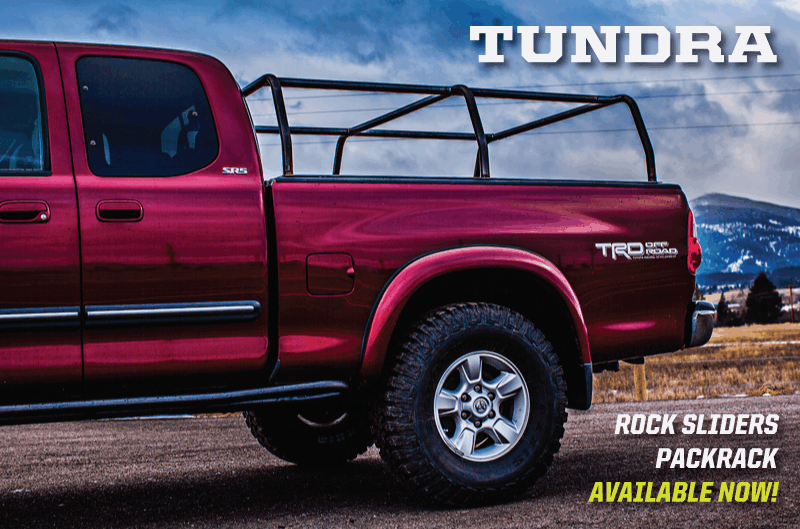 07-14 Tundra CrewMax will be coming in October 2014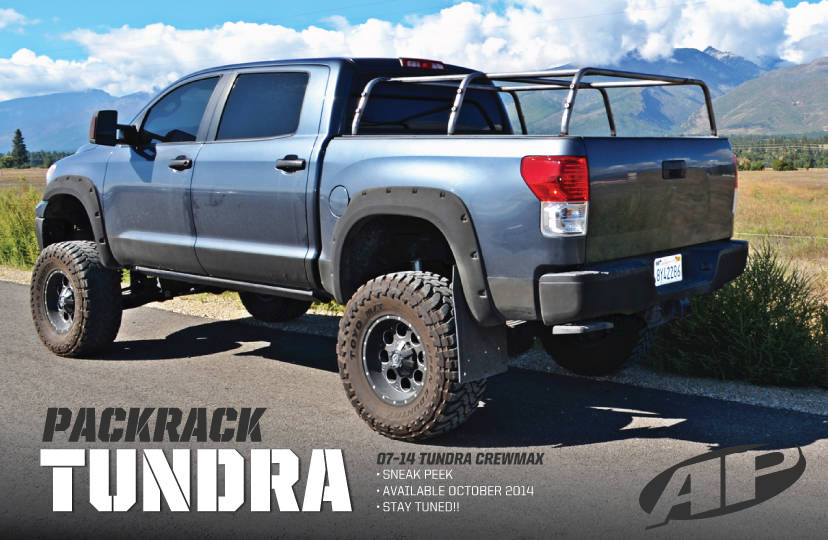 ****
Several additional options to the Pack Rack are in development as well.
Because of all the options involved we currently ask that you call in to order these.
Visit our website for more information
http://bit.ly/packrack