How many times has this happened to you? you are working on your bike at your favorite motorcycle park and it starts to get hot. You thank the lord you packed that cooler with your favorite bottle beer, but wait your trusty bottle opener is sitting at home on the counter........
Dont worry the men in orange have your back. they provide ever tool essential to your successful day of riding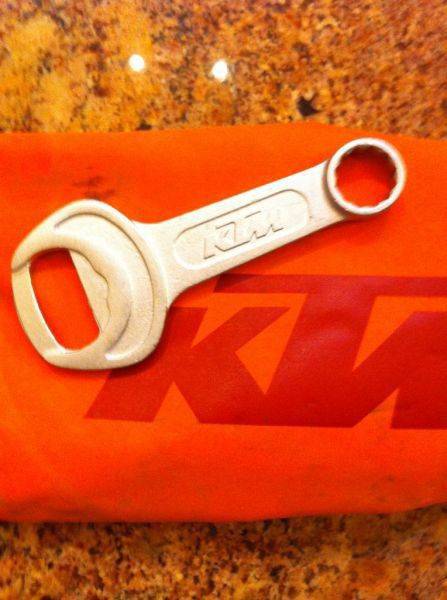 Thats right, a KTM bottle opener included in your tool kit. Team Austria FTW!!!