UPDATE: BOUGHT THE RANCHER AT
I'll make this short and sweet. I have narrowed my choices to the following two bikes both are Honda's.
First is a 2009 Honda Rancher AT from the original owner has 87 hours and 438 miles.He was asking $4900 and I got him down to $4600 cash money. This bike has the IRS and fuel injection. The only thing that scares me is he has a lien on it from Honda Financial and the bike is 400 miles away. I would have to drive 800 miles round trip to get and hope he pays it off and mails me the title.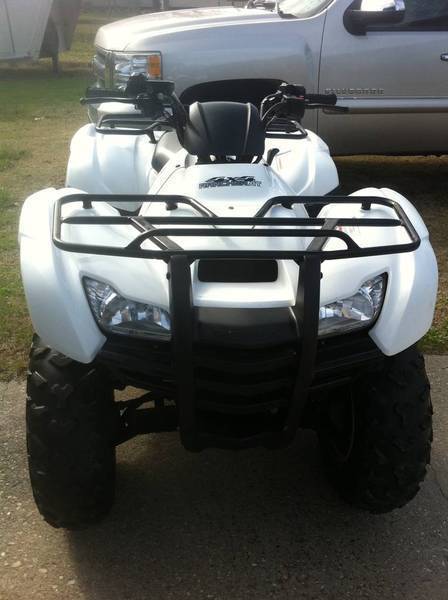 Second bike is a 2008 Honda Rincon it is at a KTM dealer he took it in on a trade. It has 33.5 hours and 219 miles. His price is $6000 cash money and this includes a clear Texas title and sales tax of 8.25%. It also has a Gorilla winch not sure what rating. I have seen this bike in person but not rode it.
I am buying the ATV just for fun. I have no farm/land to work so just a toy.
Anything I should look for? Any help or thoughts would be helpful. Thanx!
John