A friend and I were looking for winter projects and found an ad on Pennswoods the other day and went today to pick up these machines. A 99 warrior, 2000 warrior and an Kawasaki Mojave. $750 for all 3!
"Running" warrior needs timing work, other warrior is a parts machine. Mojave needs a crank and is my buddy's project.
How it starts: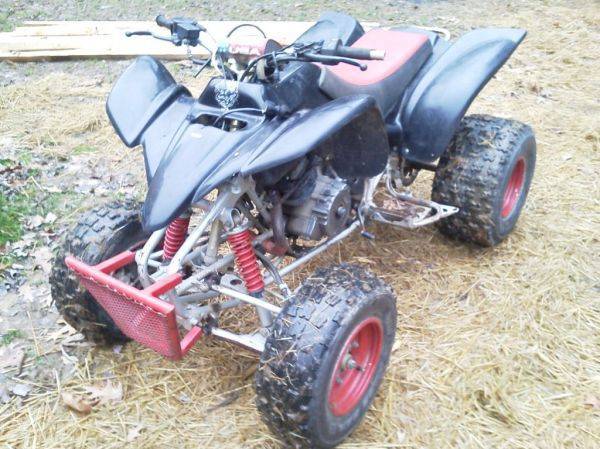 Obviously different plastics that will be changed and I'll get more pics of other projects and all the parts we got too. For the time being, here's a pic of my truck and buddy's trailer all loaded up during our trip home:
I'm open to any and all suggestions!
Other costs (I'll update as I spend):
Clymer repair manual: $26
Interstate battery: $42
Flywheel puller: $39
Front brakes: $62
Front wheelbearings: $30
Rear brakes: $30
(2) flywheel keyways: $10
Chain and Sprockets: $71
Head:
$120
Total to date: $430