SOLD - Thanks for shopping
I have for sale a custom fiberglass subwoofer box that was made to fit in the back of my '06 access cab. This box fits directly into the entire area under both rear seats. Using this box means losing your rear under-seat storage, but adding 2 6" subs under the seats for some nice and tight punchy bass. The box is fiberglass (very solid and heavy) and the top board is covered with grey vinyl upholstering for a clean look.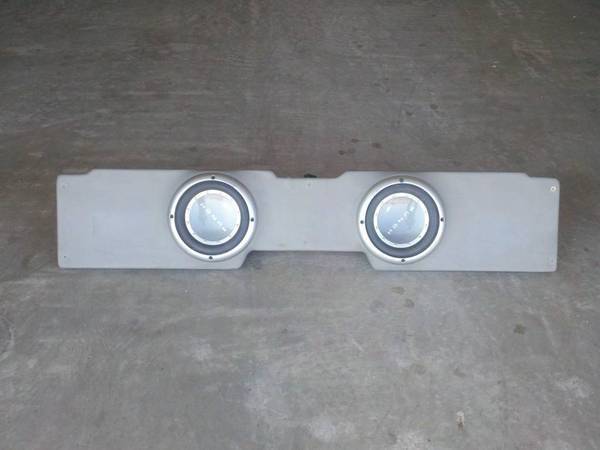 This box came already installed when I bought the truck back in '06, and I only amped it up once to test it out and it pounds very solid. I ran 150 watts RMS to each speaker and it handled it very well. The only reason I didn't leave it hooked up is that I didn't want to install an amp under my seat because the kids would end up kicking it and tearing up the wiring. Another amp mounting solution would have worked, or a smaller amp, but I didn't have the time or energy to deal with it.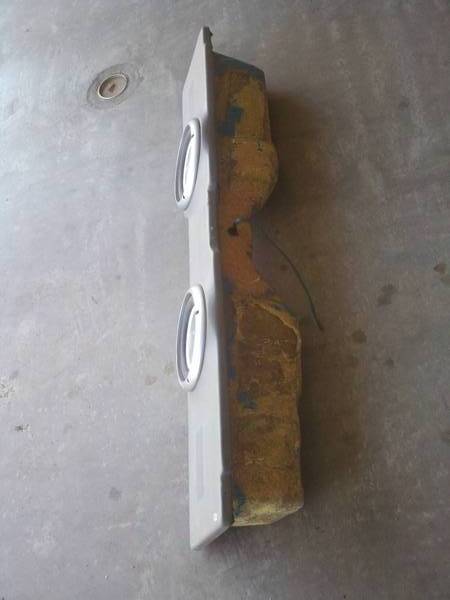 Side view showing the custom shape to drop right in to your access cab storage space
Because it holds 2 6" Punch subs (or whatever 6" subs you want to put in it), the bass is high and tight. I was able to get it to hit in the 50 hz range though, so it can hit lows when it's crossed over. This is also a sealed box.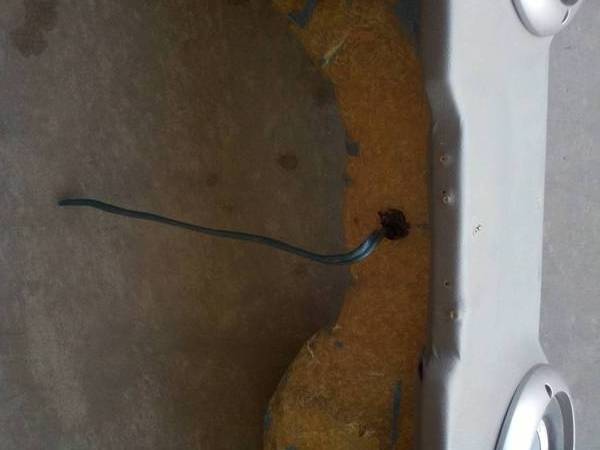 Note the screw holes in the edge where they attached the mounting blocks to raise the seats
The only trick with installation is that the installer had bolted/screwed in some carpeted wooden blocks where the seat hinges originally were mounted, then screwed the seat hinges into those lift blocks to elevate the hinges of the rear folding seats. Then, there were also carpeted blocks screwed in to the bottom of the seats to keep them level and to keep the woofer from touching the seats, and also support the weight of any passengers (my 2 kids rode back there all the time). This install allows the seat belts to still work fine, and the seats sat about 3-4" higher than factory. I got rid of the blocks because I thought I was just going to ditch this thing, but I figured I'd post it up here for someone who might be interested in using it.
These speakers are NOT blown and work/look great. This thing was literally brand new when I bought the truck, I just never used it except for 10 minutes of testing it out about 4 years ago. The seats stayed over them the entire time. The subs have no holes in them, aren't all dry and cracked, etc. Sorry I don't know the model of the subs because I didn't feel like unmounting them from the box to get the model number and pull the specs.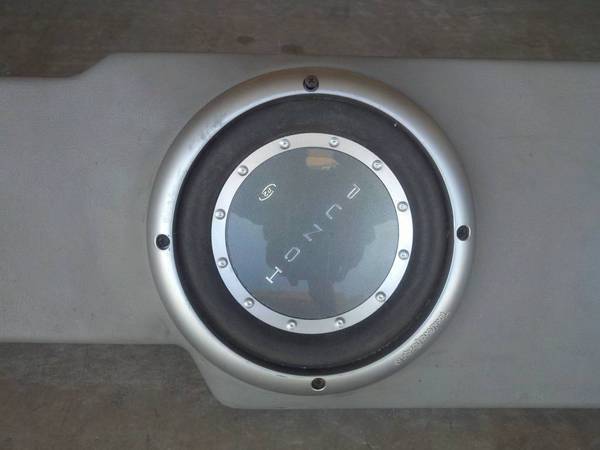 I'm asking
$100 cash or best offer
for this box with the speakers. I will
not
ship this thing because it's about 50 lbs, so
local pickups only
. I live in Gilbert but commute to Scottsdale on weekdays.
There aren't many solutions out there for an Access Cab 05+ to have any bass, and this box means you don't have to butcher your center console or have anything showing. It's the best stealth box for an Access Cab I have ever seen, and the price is unbeatable. My loss is your gain.