Hey all,
Today I took a trip down south of Tucson to Gunpowder Pass. I went from point A on the map to point D. Points B and C are actually connected and its a bit of a differant path than what is shown but the roads arent on google.
http://maps.google.com/maps?saddr=AZ...p=3&sz=13&z=13
I went to get a GPS today to replace mine that broke but the only decent one anyone had was a $500 garmin. I dont want to spend that much so I am going to order the one I want.
90% of this could be done in 2wd with a locker or TRAC. There was one spot or two spots I needed 4 low but it could probably be done in 4hi, it was just easier in 4 lo. The rest can be done in 4 hi. The part that was done in 4HI was more for safety reasons. The paths were CRAZY narrow in some spots with my drivers side tires against the wall and my passenger side riding the edge of the road.
There was one spot were the road had partially washed away and fell away into a 20-30 foot sheer drop. I had to go up the hill and blaze a new path because there is no way I was going to try what looked like unstable ground and end up in that ditch and backing down that narrow road would not be good.
All-in-all it was a nice easy run with some amazing views. Its an active ORV area much like Bucher Jones ORV so there are a lot of other trails and paths I saw. I found some cool abandoned mines. I went up to the mouth of a few of them but was not crazy enough to go in.
Here are some pictures from the run, so enjoy:
The coulds moving in over Gunpowder Pass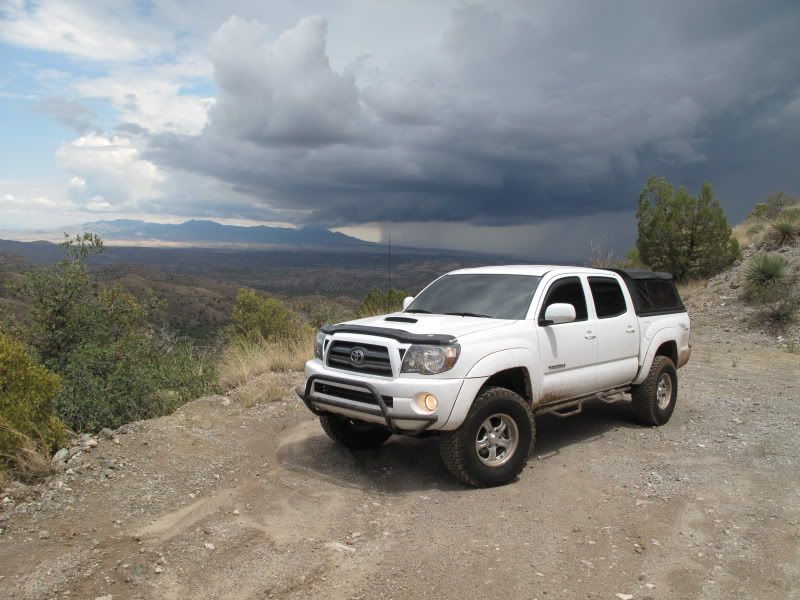 One leg off the ground like a dog taking a piss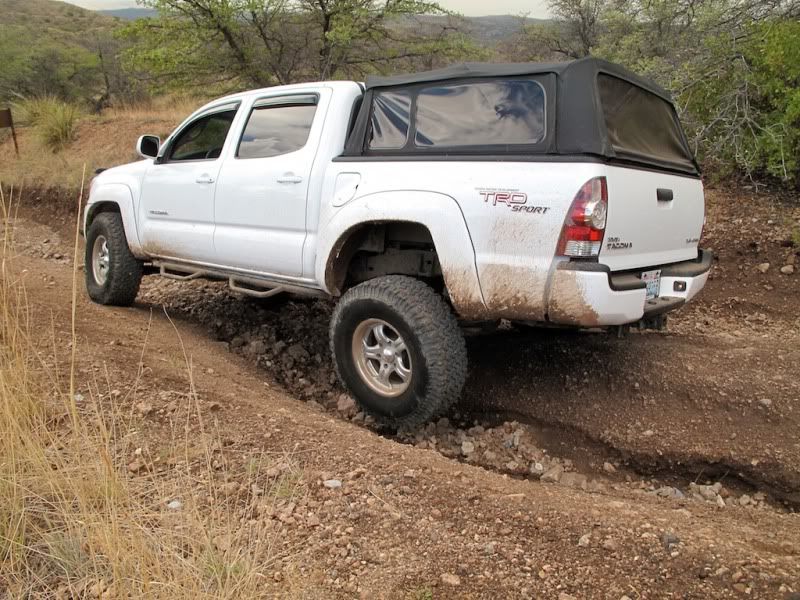 Allpro
skid plates...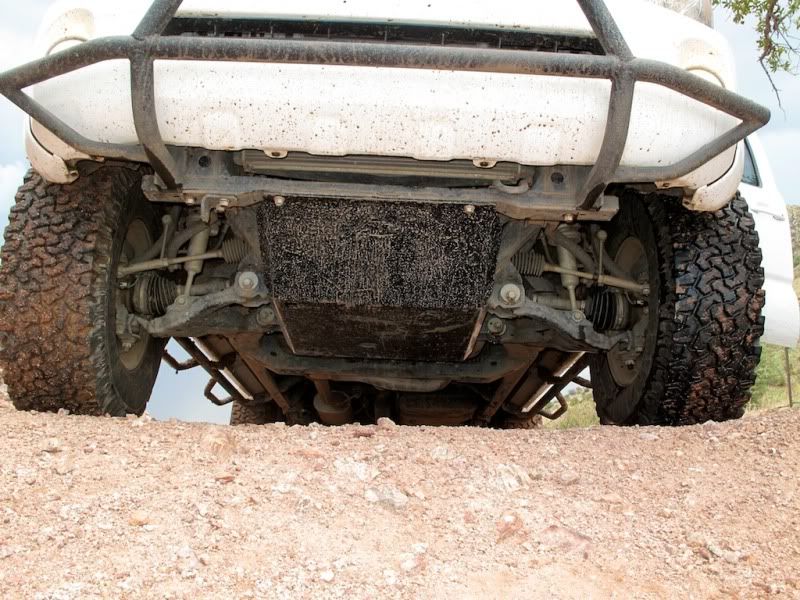 Truck at abandoned mines (need 4 low and A-TRAC/LOCKER/or yellow wire mod to get here):
Abandoned mines from the road: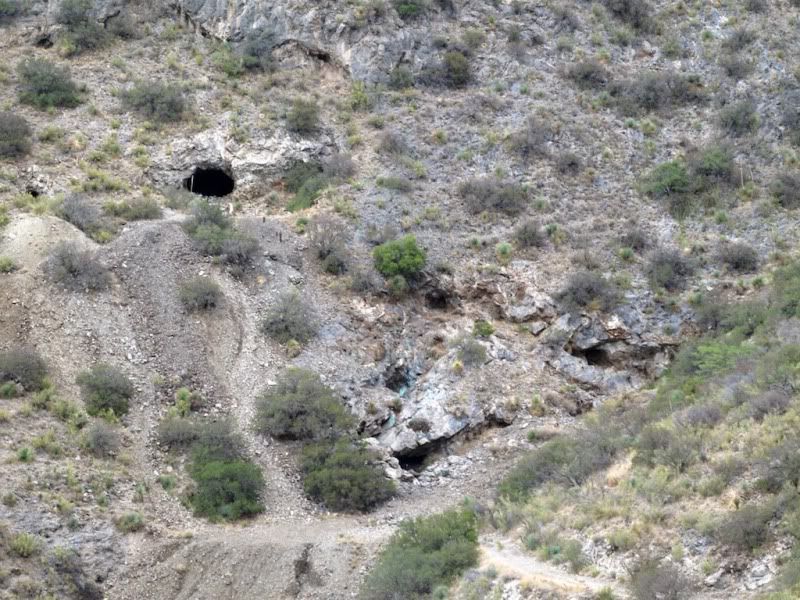 Abandoned ore chute:
Copper ore on a rock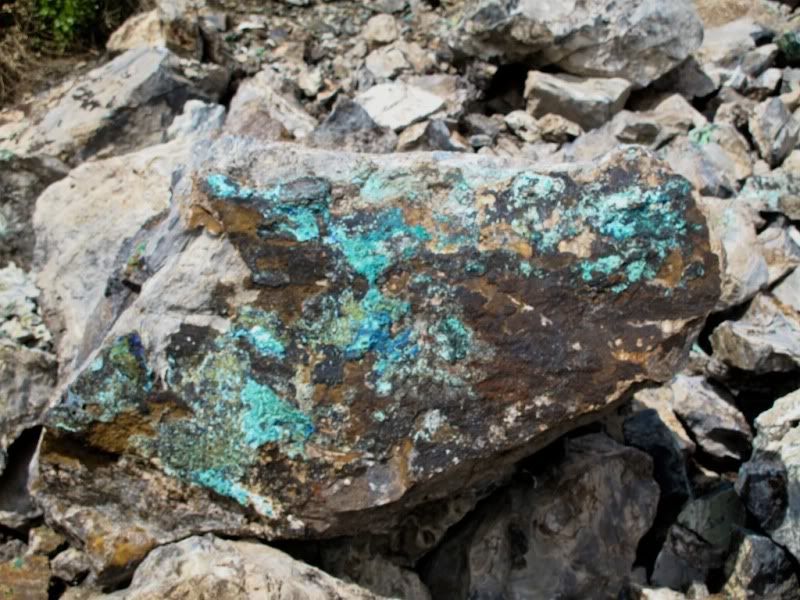 View from Gunpowder pass over Sahurita:
Another view of Gunpowder pass over Sahurita: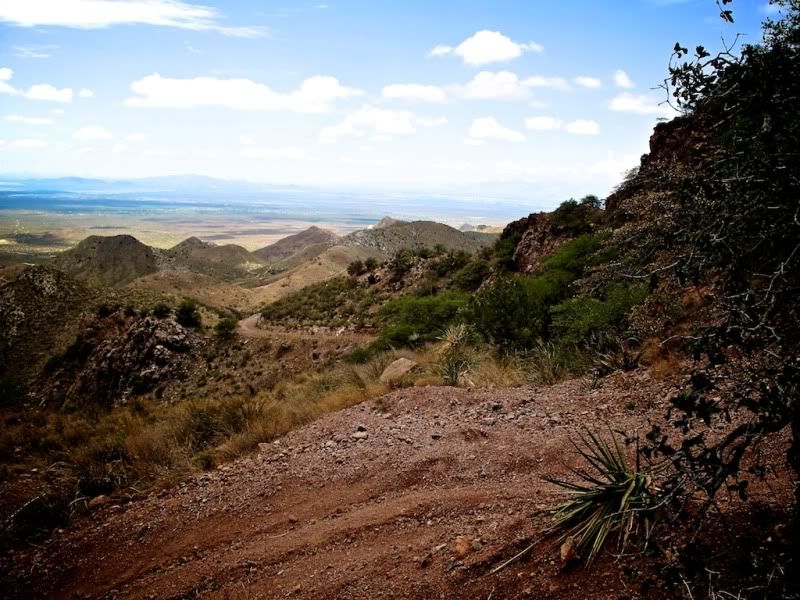 Backside of gunpowder pass: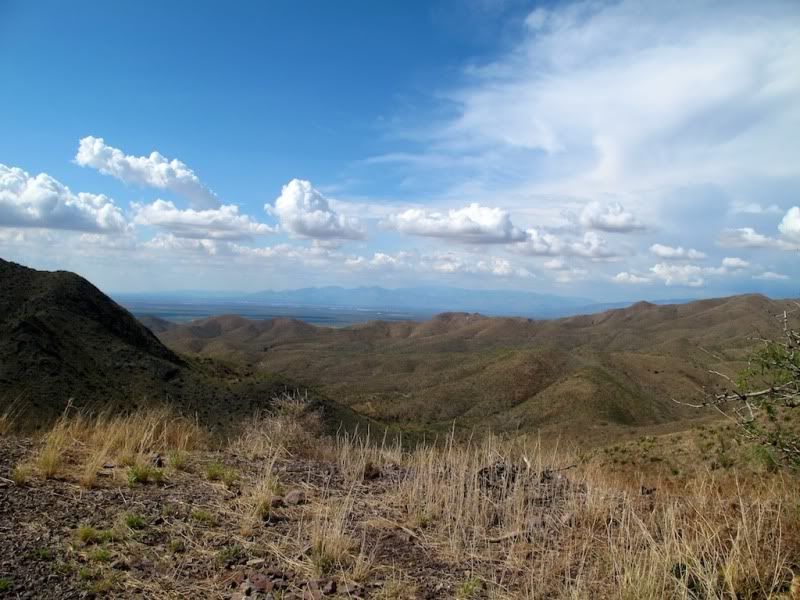 One of many large mud puddles I wanted to play in. I didnt because I did not know how deep they were and I had no one to pull me out!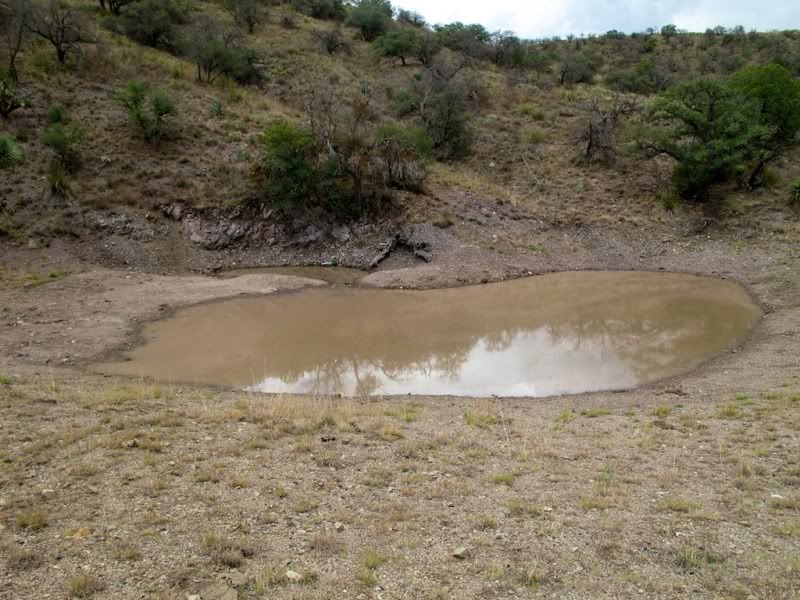 Cool plant picture: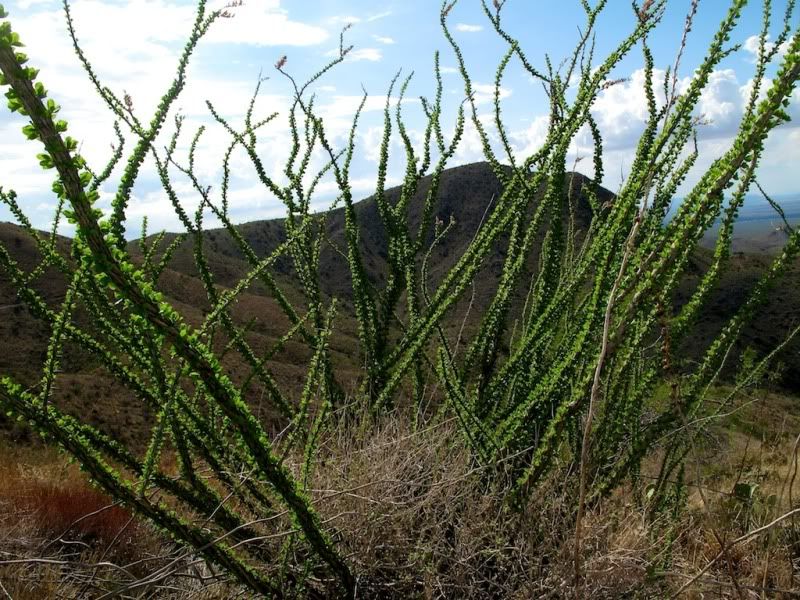 So I was driving down the backside and I caught this out of the corner of my eye. I had a camera with a good zoom so I stopped and snapped this picture of a Doe trotting down the road: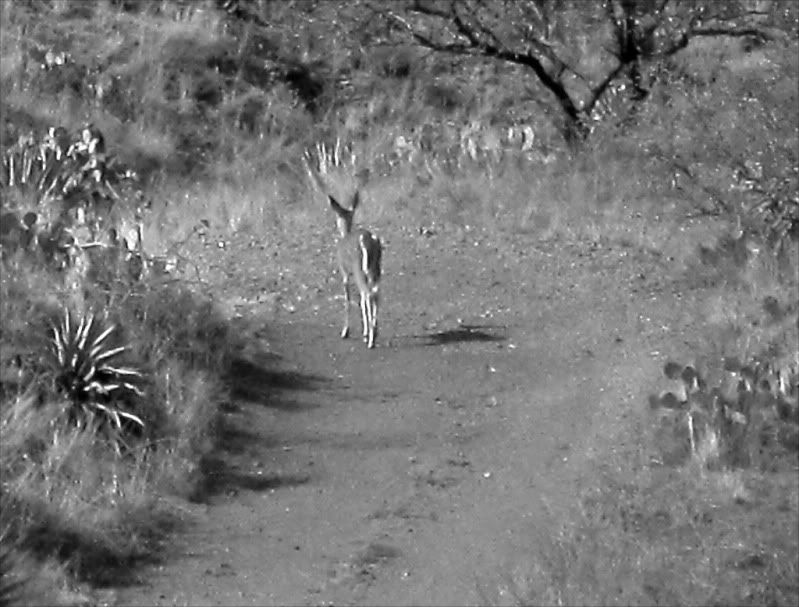 About 10 minutes later I came around a corner and mashed the brakes as I was face to face with the same Doe. She jumped up into the bushes and stopped to watch me. She was healthy and decent sized:
All in all it was a good trip. Wouldnt be a bad place to camp. I did not come across another soul while out there which was nice. I stopped a couple times and listened to the animals and wind.
On a side note this HUGE bug landed on my windshield, like a 5" long beetle, stood there for a minute, then shit on my windshield and drove off. I was like WTF, seriously!!! It was just a really WIERD thing so I thought I would share it with you.