So, this has been both a very tired and very AWESOME to say the least..
Friday (yes, 3 day weekend for me) I wasnt up to much, just chilling and getting stuff ready for saturday.
Saturday, I went up to Phoenix to work with the crew on doing all my suspension work. It was a long and hard day but a good one.
Sunday... Well about a week ago I put this up on craigslist for sale or trade for a BOAT just to see if I got any hits...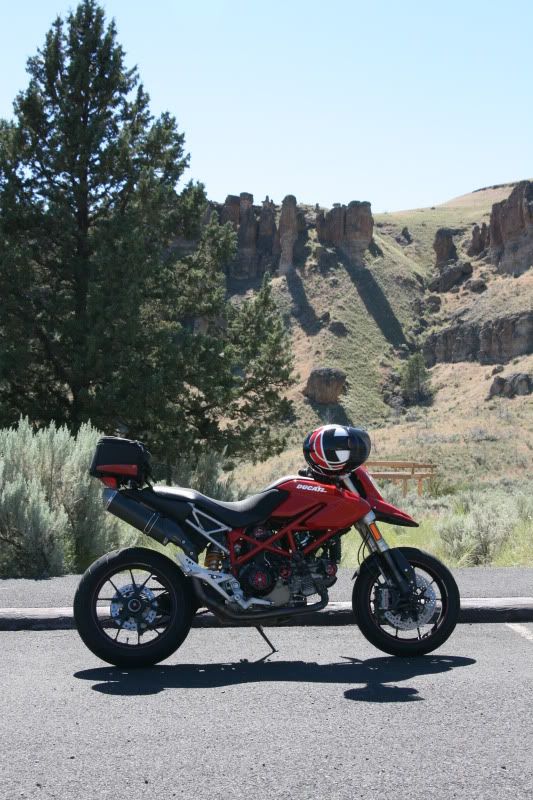 Well Saturday I got a text and call from a guy wanted to know if I was interested in a straight up bike bike trade.... Interesting, I am listening... So we agree to meet at his place in Tempe on Sunday. I get there, and glistening in the sun is a beautiful 2005 999S, full Termognini exhaust, OZ lightweight racing rims, carbon and billet goodies all around...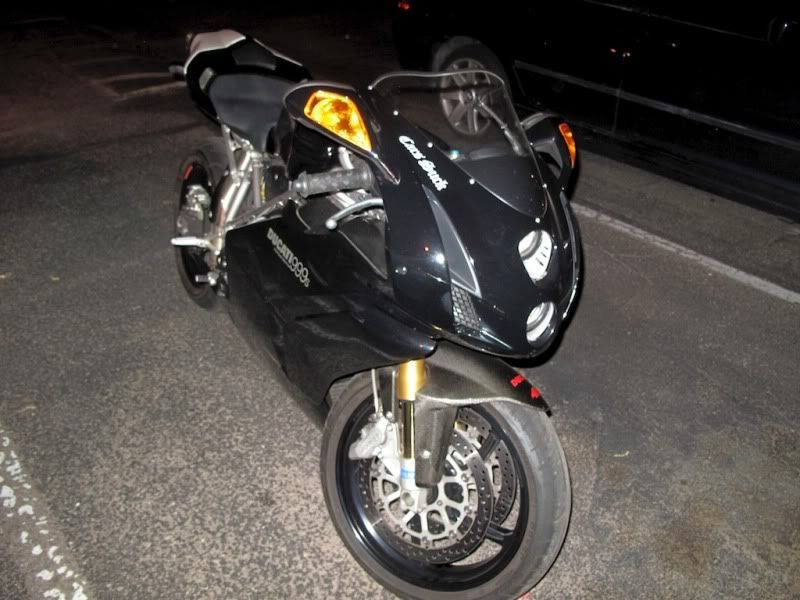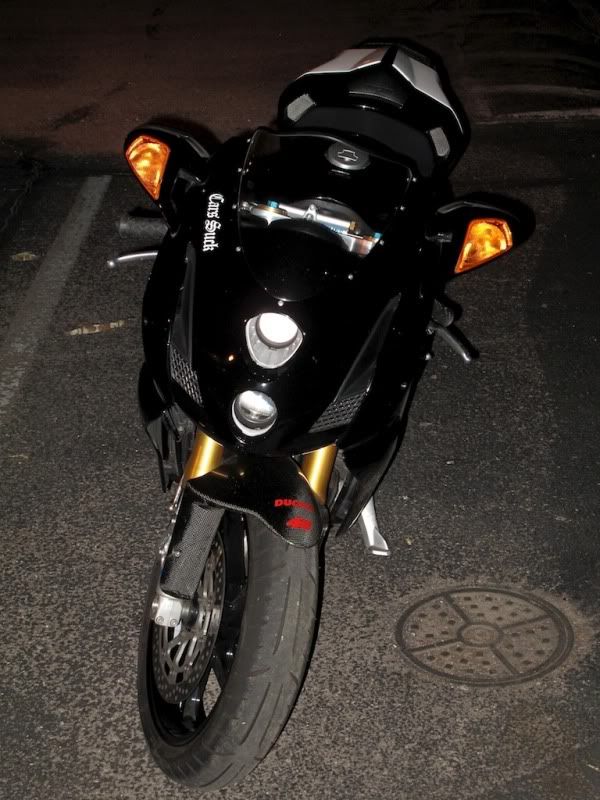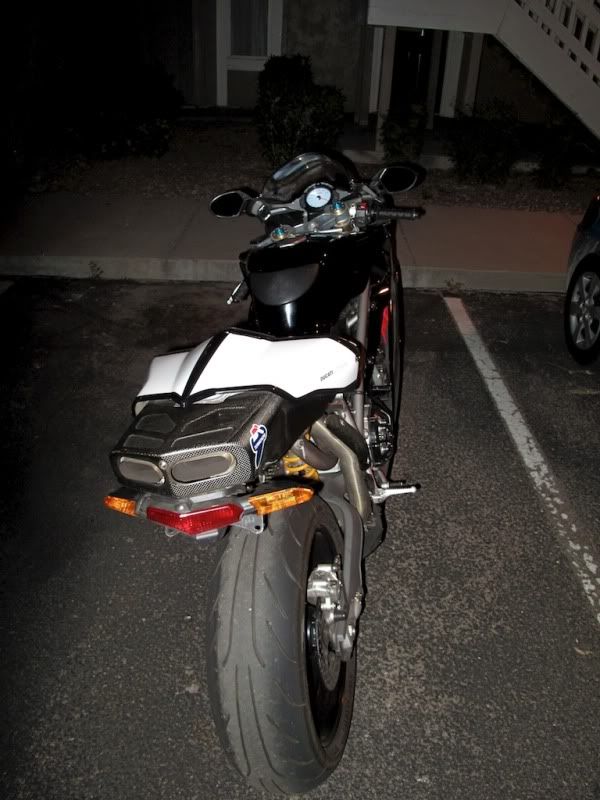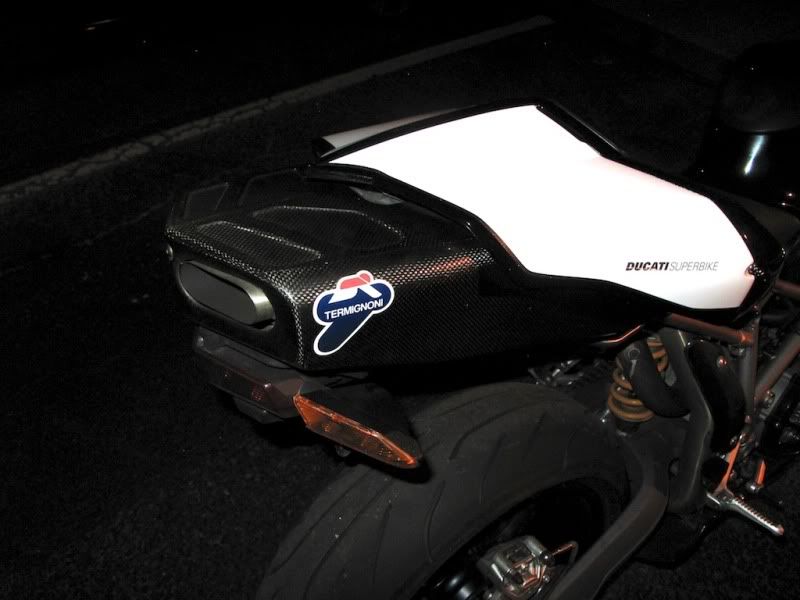 We did a straight up trade... My 2008 Hypermotard S 1100 with Ducati performance exhaust, cams, and ECU as well as light weight flywheel, open cam belts, and some carbon & billet goodies for his 2005 999S with Termognini performance exhaust and ECU, OZ lightweight racing wheels, and some carbon and billet goodies. Plus a full set of sharkskinz race bodywork never used and all of the stock items except rims.
He is a naked style bike guy, he has 4 monsters and really wanted a Hyper. I have a handful of Italian sport bikes (look at my sig) and wasnt really into the Hyper so it was a perfect trade for both of us. KBB price is about the same and we both have equal amount of aftermarket parts on it so its all good.
BWAHAHAHA Oh boy is Tucson in trouble now.. LoL