Finally sold my Siverado, and picked up a 2001 Regular Cab, Shortbed, 5 speed, 4x4 with 62k, on 33's in MINT CONDITION, and a few minor issues
For $2500. With that in mind, I wanted a fixer-upper, and I have a few bucks left over from the silvy sale to get it up to par.
It's gonna be fun.
Minor collision with a forklift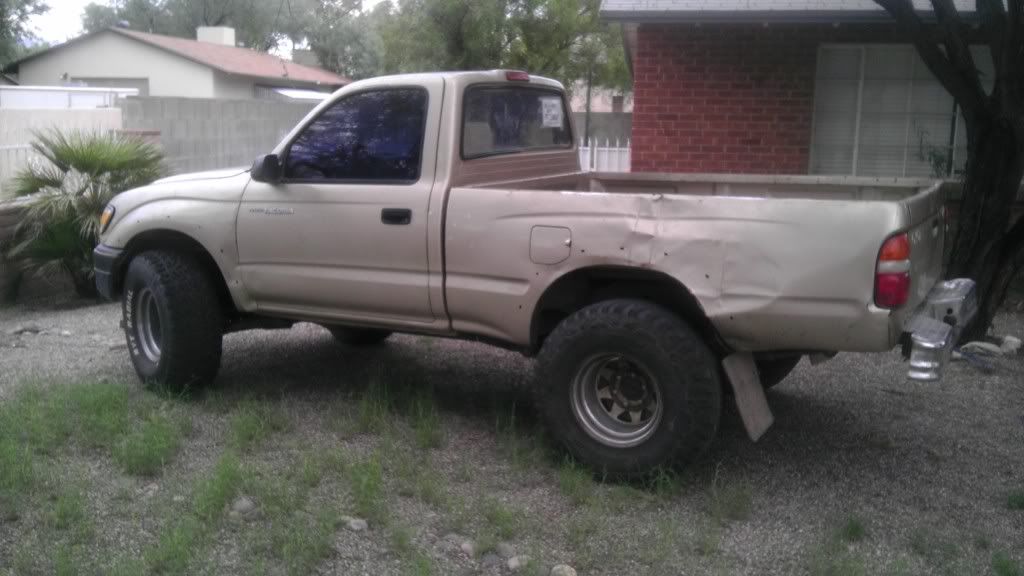 Superior weather protection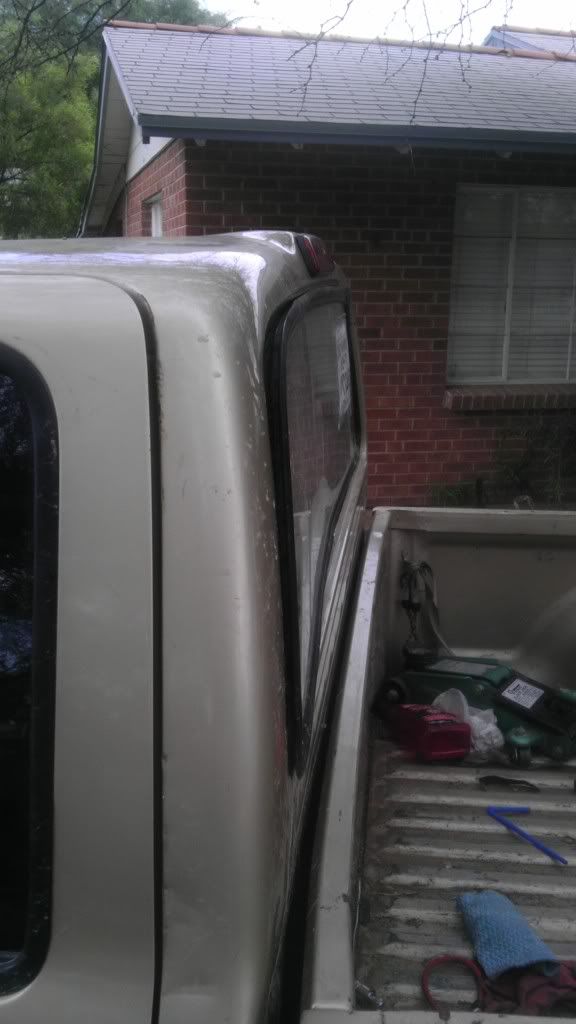 Even came with some free goodies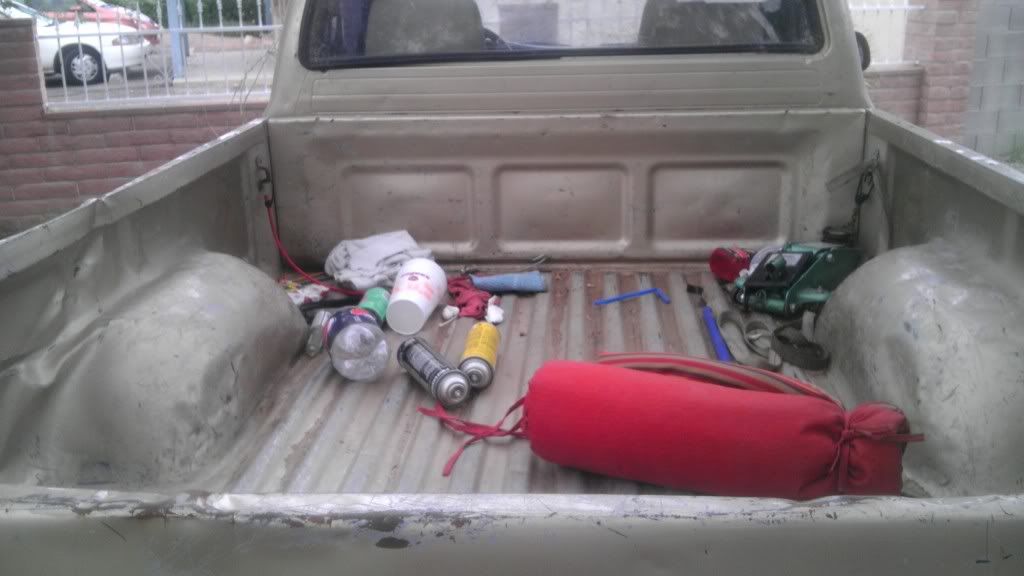 This is what I sold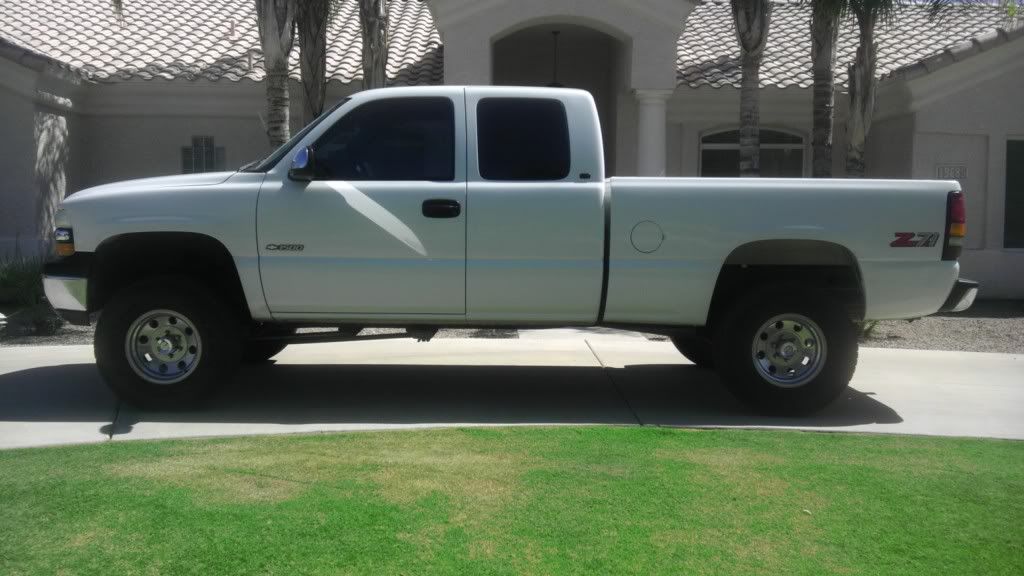 At a TW meet. I was a Wanna-be.
It needs: New bed or bedsides, Radio, O2 sensors/fuel pump(impossible to drive), Wheels n Tires (none of them match, going down to 31 inch treadwrights), Front/back windshield, Im sure there is more. You know, just the usual. U mirin?