Anyone interested? Gonna head out to the white tanks again. Plan on running Tie Rod Wash and Sidewinder
Meet time would be 7-730 depending who's interested and where everyone is coming from. Can either meet at a gas station or Watson Rd where it turns to a dirt road.
4x4 required
Rock sliders required, unless you don't care about your rocker panels (not saying you will use them but I'd rather people understand anything is always possible lol)
Locker would help but not required.
I've ran Tie Rod wash and it really only has 1 hard obstacle in the beginning that you have to go over (no bypass) Jason made it over in his reg cab 2012 with no locker. The rest of the trail has some rocky sections but nothing to bad.
Sidewinder I haven't run, but was told a full size older suburban made it through open/open. I've also been told this trail has some brush so if your afraid of potential pin striping be forewarned.
A couple pics of the first obstacle on Tie Rod
I'm standing on flat ground on the other side of the obstacle and the 2nd gen is getting ready to come up it.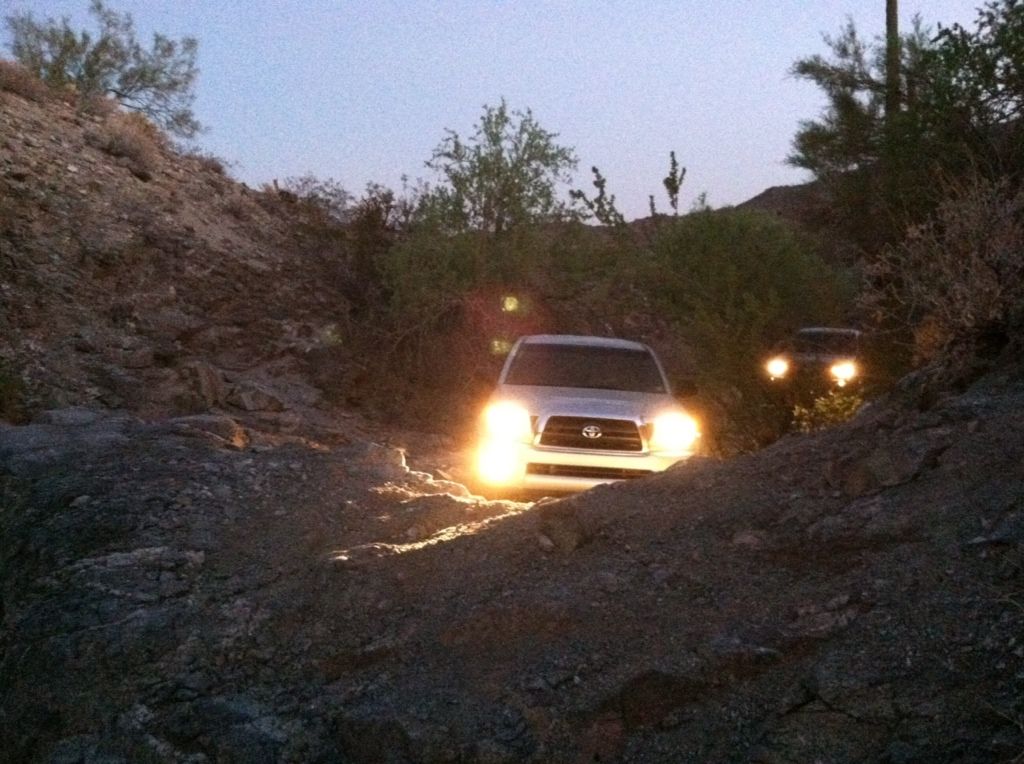 Jason going down it
Jason over it now parked where I stood taking the first pic
Old FJ starting to climb it
That's all I have on tie rod, now depending on the entrance we take into Tie Rod we could pass this obstacle if anyone wanted to go up it. Completely optional. This is actually the first optional obstacle of Tax Collector. Tie Rod Wash is a trail that connects to it.
Me on the optional obstacle of Tax Collector should we take that entrance into Tie Rod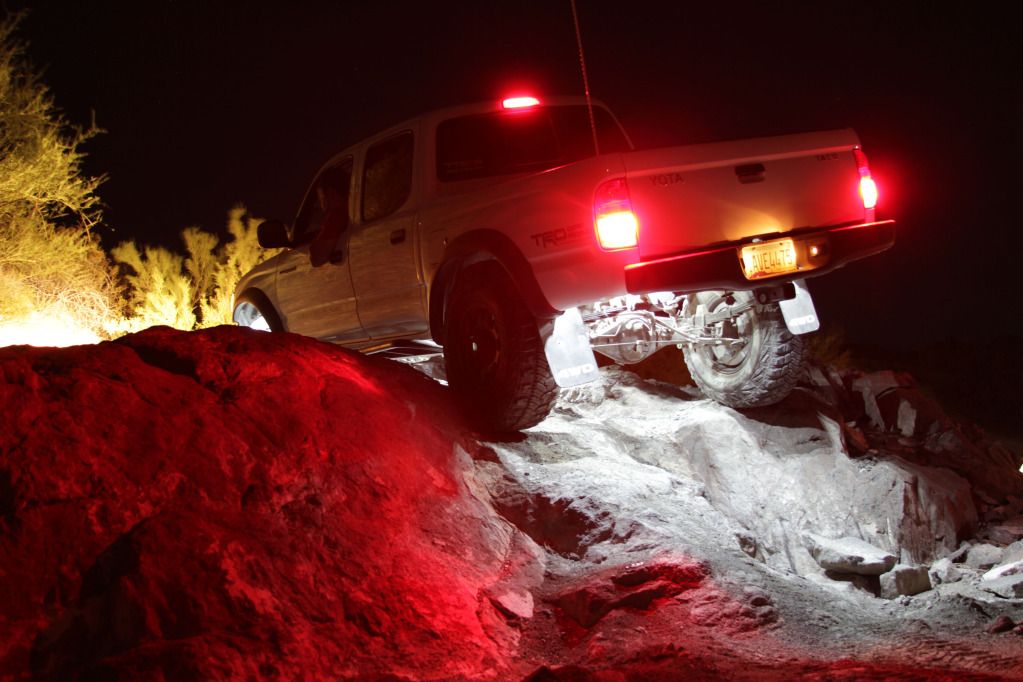 Those are the only pics I have since everytime I've ran these its been at night.
Lets get out and wheel!!
1. TacoBran
2. 4Runner