I've been lurking for a few weeks now, thought I'd go ahead and introduce my self. My name is Wade and after six weeks of ownership I am a Taco Addict. This is the first Toyota I've ever owned. I traded in a 2007 F250 diesel, crew cab, long bed, FX4 on a 2013 Tacoma DC Off Road. So quite a difference and it's nice to be able to make U-turns again. I have found so many mods on this site that I'd like to do my truck that I should be able to keep myself busy for a while!
Here she is the day I brought her home:
Here's what I pull with her (2014 Forest River Flagstaff High Wall). Just took a trip up to Black Canyon Lake this past weekend. No problems towing at all. I averaged a little over 12mpg for the whole trip but only 9mpg getting to Payson. I think it might have had a little to do with using the cruise control instead of managing my speed manually: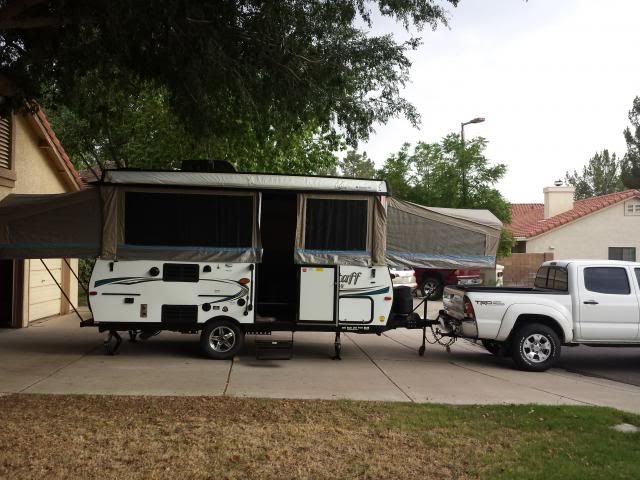 Added an Avid light bar and four Hella 500's. They don't seem that bright to me, my high beams look brighter, so I'll probably mod them to fit HID's. I have the Avid weld-on sliders sitting in the garage with plans to weld them on this weekend.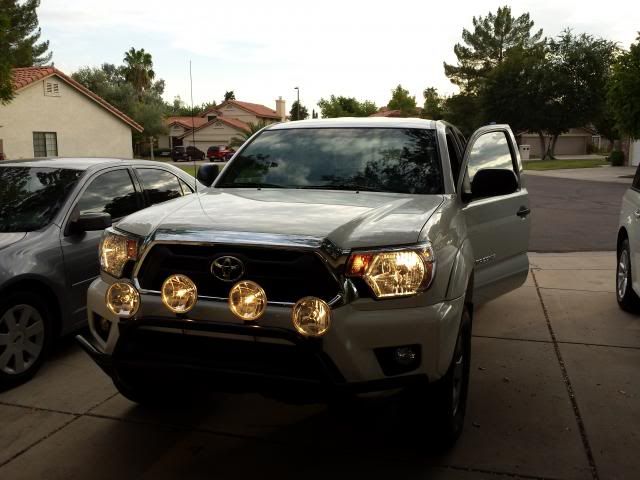 Installed secondary fuse block with a 100A fuse, was going to use a 100A breaker but for $3 the fuse will work!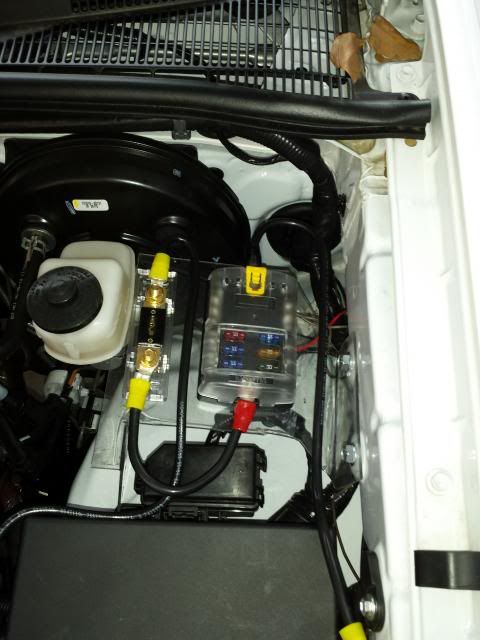 And my favorite mod so far: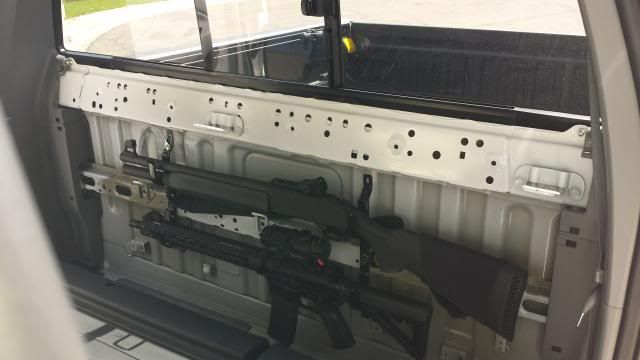 I've also installed LED's inside the cab, fog lights, and back-up lights. Future mods include BHLM, black badges, powder coating wheels black, some kind of lift, bed lights .... the list goes on....
Looking forward to modding my truck further and possibly meeting up with some of the local guys for some off road adventures!
-Wade