I just put these guys on my truck after 3 months of owning my new 14' Tacoma.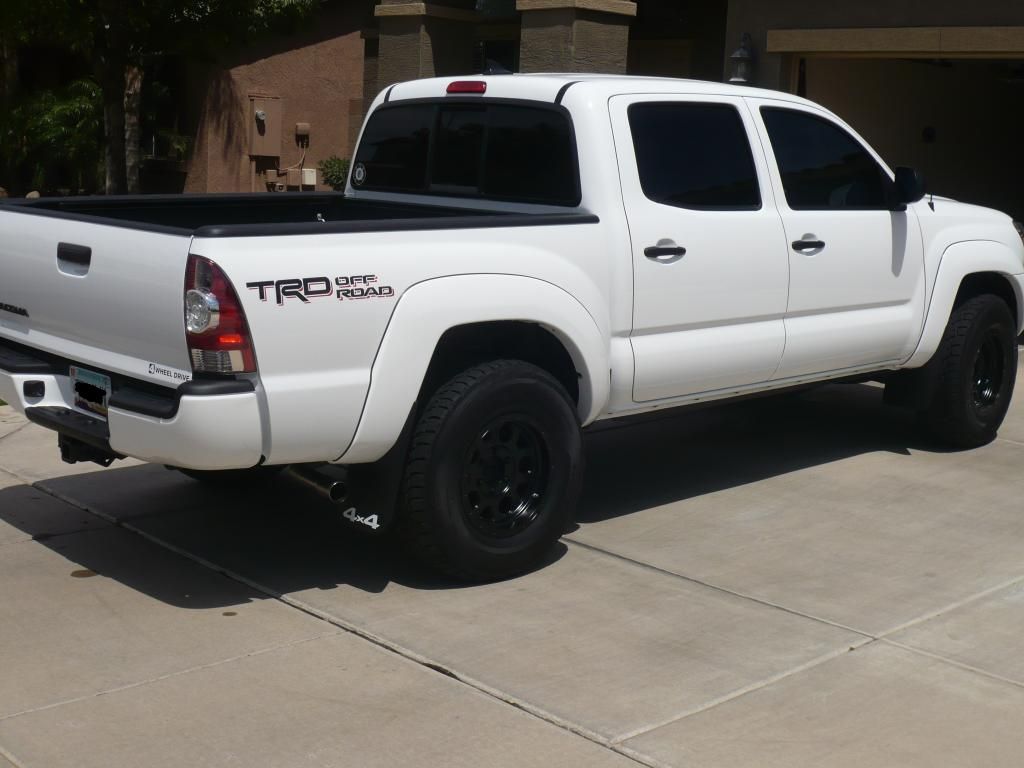 I love the look but for some reason, I miss my old TRD alloys. The other mods like color matched grill surround and rear bumper I just love. I do think it looks better with the KMC's but they are real close to rubbing at full lock on the front flaps. If I stayed stock 70's I would have been ok, but I went with 75's a month or so ago and now I am close.
I was going to keep the stock TRD alloys on my truck but when
Discount Tire
installed my Cooper ATP's, they scratched up my stock rims pretty bad. They actually mounted weight on the outside, one rim had them 1/4 of the way around, it was silly. When I got my survey, I mentioned that I was not happy with the outer weights, so the manager called to make it right.
He told me to come down and they re balanced my tires and added weight on the inside, which now showed up more scratches from the weights they added. He basically told me he would pay to refinish them or use that money towards new rims. Well, I decided to get some new black KMC's.
I love the look, but man, I just want my old stock alloys back. They are sitting in my garage, scraped up and all. I think they will make their way back on my truck soon. I do not want a lift and I do not want to rub while off roading. My KMC's are so new, I have not had time to even take them off the road.
So, what do you all think? Am I just overthinking this one or what? Anyone want a good deal on some new KMC's???????