Since I don't like to blow things up alone, and I'm not into injuring myself like Chris, I decided to go up to the top of Agassiz peak (Snowbowl).
TW Live upload of Madi asleep on the way up to mountain.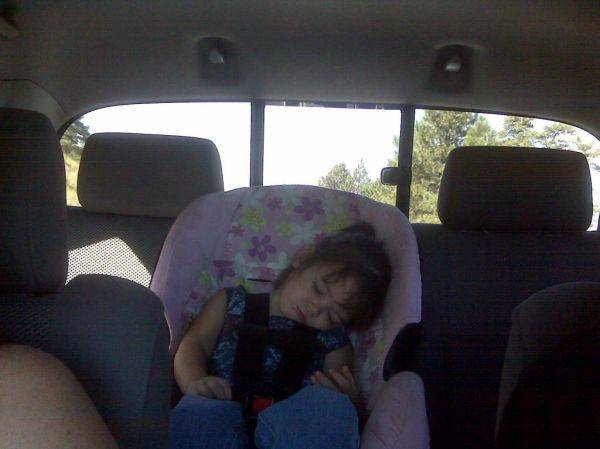 Here is the Aggassiz chair lift. The elevation here is 9,550 feet. It was a lovely 79 degrees on the deck.
Top of Agassiz peak, elvation 11K feet.
Caboose I hadn't yet photographed. Wanted a picture of the truck with it.
Back along the transcon, just for kicks. Here the Shadows are starting to get long.
This hot Phoenix bound Z-train came blasting through. The crew on this train are friends of mine, and gave me the one finger wave.