i may try to put together a log coral trip. kinda open for dates, but if i dont get out of the garage and go wheel im gonna go insane!!
min requirments for the trail is 33" tires, 1 locker, and sliders. must have locker, and sliders unless a total disregaurd for body damage. your rig will get AZ pinstriped! we can either go out way we came, or go down and cross river below the dam, or come out in sunflower(long trip).
the first part of this trail is the toughest part, it usually has water running down it year round and the rocks are VERY SLIPPERY!.
hers some pics from the last couple times i ran it.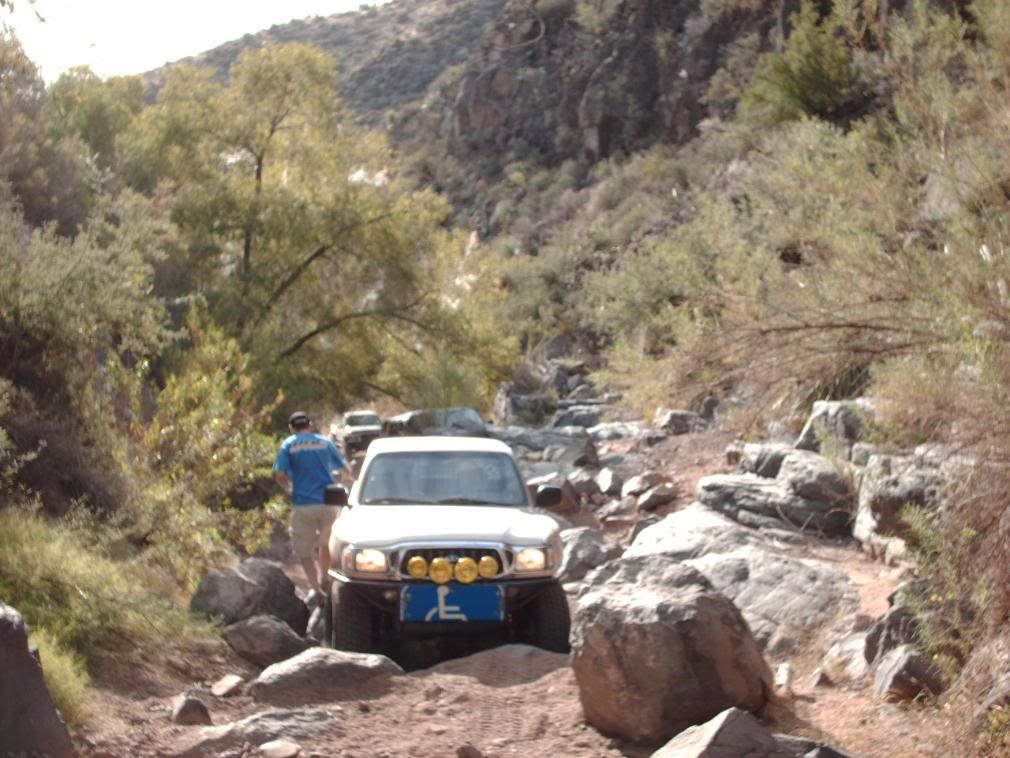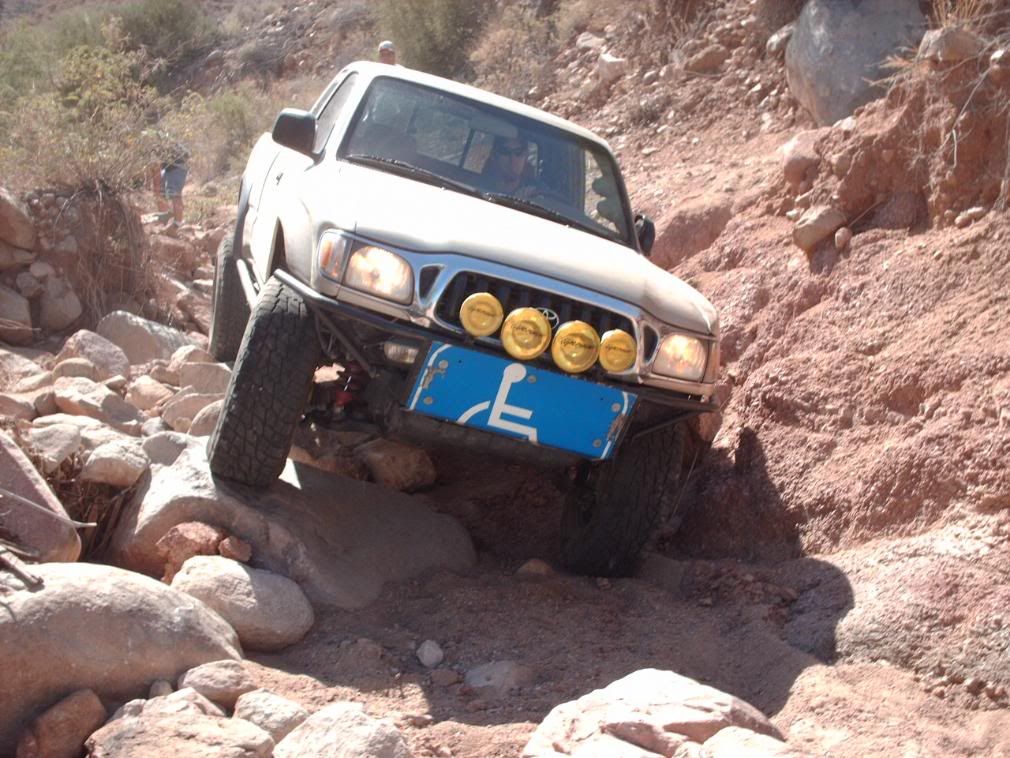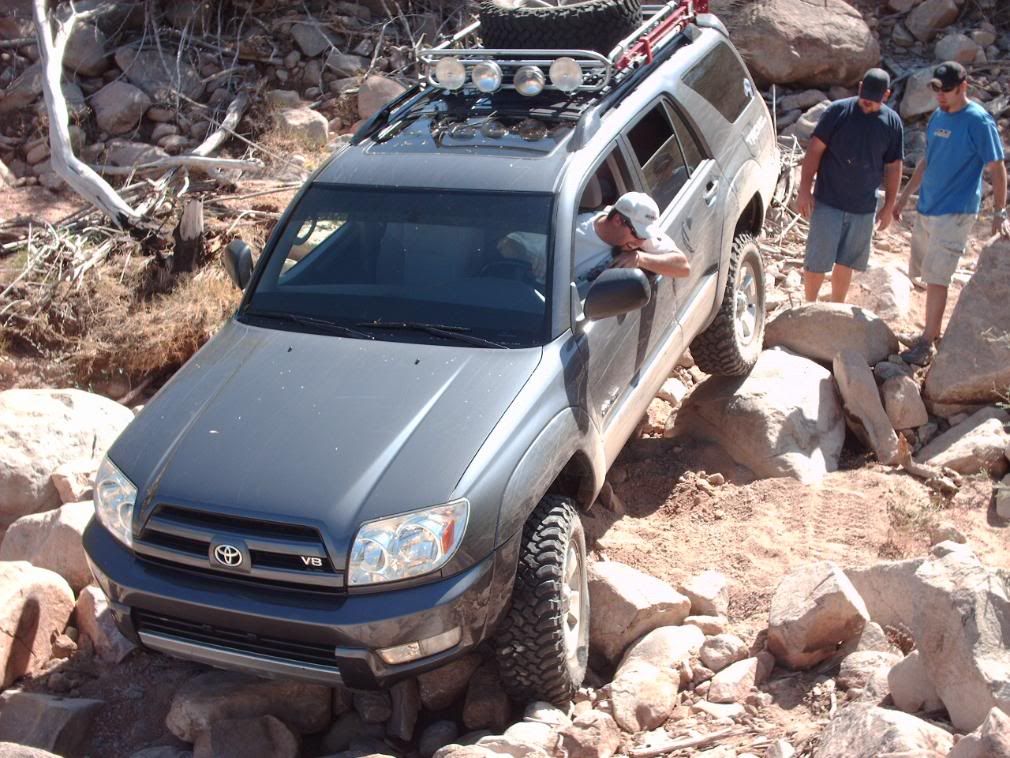 this is the first slippery part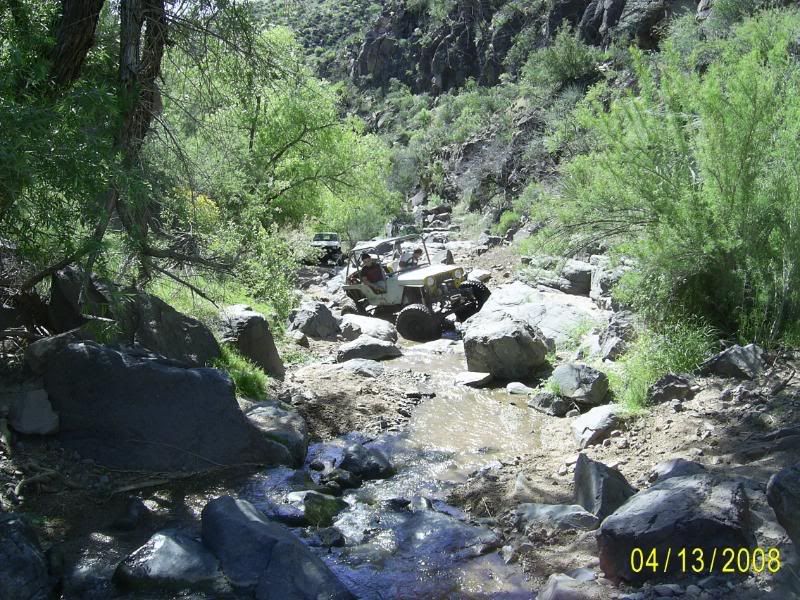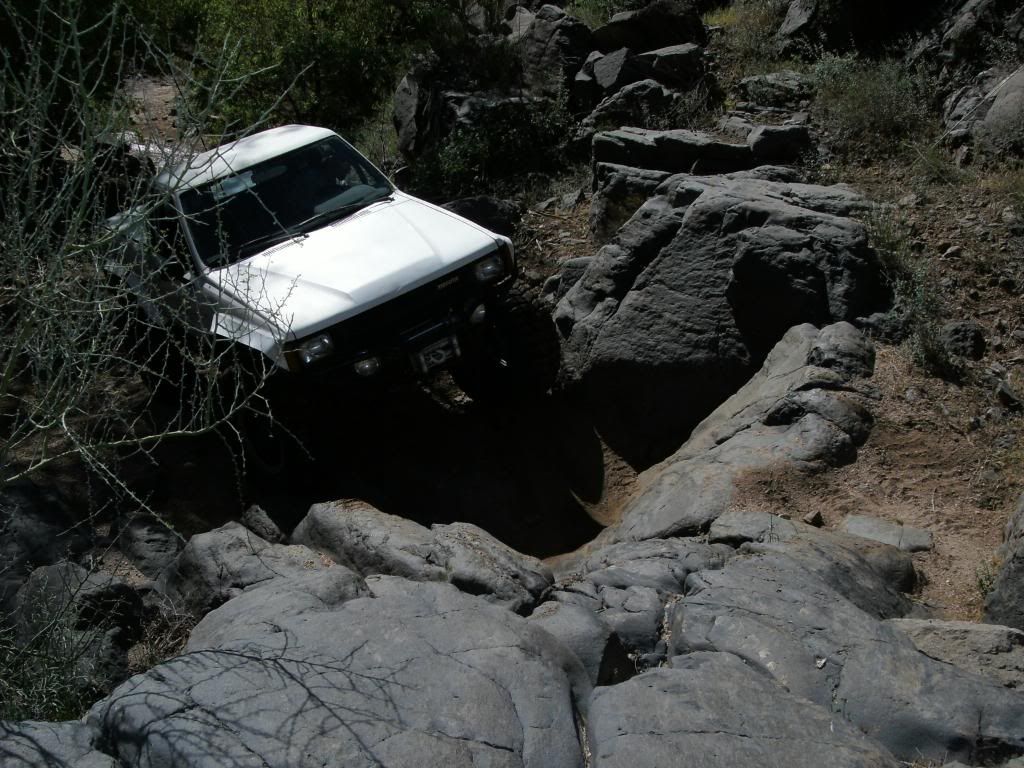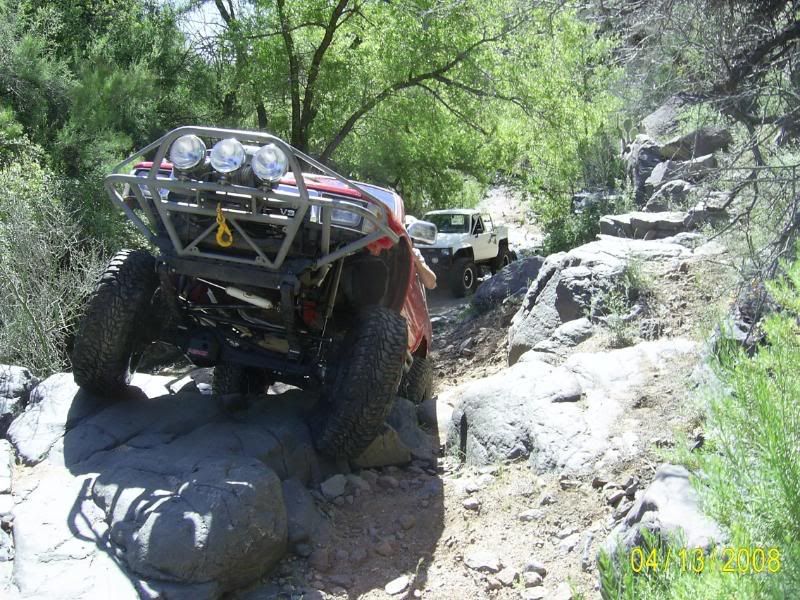 ill put up some dates and make a poll