So to put this in context for some, I have been waiting a year to do this. Unfortunately my boss thought I could use a vacation in Afghanistan for a year. I first started talking to Kevin about what I wanted in April '10. By July he had finally figured out the tire carrier on the back of his full wrap bumper. I decided to wait till I got back to get one since there was no reason to put it on a truck that was not going to be driven.
I had also told him at the time that I wanted to get a front plate bumper. Since we had a year he didn't think that would be a problem. I guess R&D gets thrown to the side when everyone wants bulletproof armor. I placed my order way in advance in order to give him plenty of lead time for the middle of July '11. I was getting complete skids, full wrap rear w/carrier, and a front plate (hopefully one of the first ones). We talked back and forth while I was down range to see how the front bumper was coming along. I guess building something from scratch is hard
.
I got good news for me, and bad news for Kevin in February. I was coming home earlier
. So I started to push the delivery date earlier and earlier. Poor Kevin
was trying his hardest to get everything done in time for the Harlan trip in May. Unfortunately he can't always work miracles
. But he did manage to bring me my skids, that I promptly tested in a rock garden
.
While at Harlan we discussed what I wanted to do about the front because he was having a hard time nailing down the design. I had seen Chad's (pd3) Hybrid and liked it. Kevin told me he would be able to do another one of those pretty easily but would change some things that he didn't really like about Chad's. (Don't get me wrong, Chad's is pretty awesome too). I told Kevin to go for it.
Kevin started building it mine at the beginning of the week and we talked back and forth constantly to go over different ideas that he had until we nailed down the final design. I was stoked that I was finally getting my new bumper
.
So this morning I drove to Kevin's house to install the front and the back. Thanks to Kevin and Dave (lexmedic) we were able to get both bumpers, gas tank skid and wire up my lights and winch in about 6.5 hours. Let me tell ya, those are some hard working guys. I think the only time any of us stopped was to eat some lunch.
Now for what you all have been waiting for THE NEW EDITION TO THE ATO BULLETPROOF ARMOR.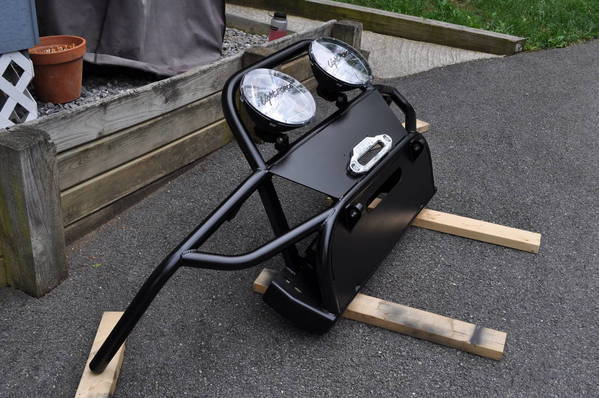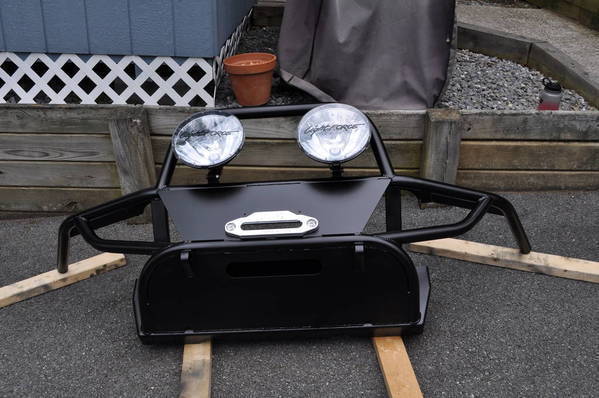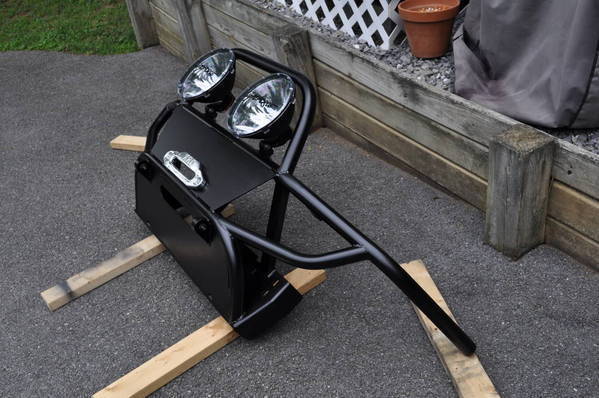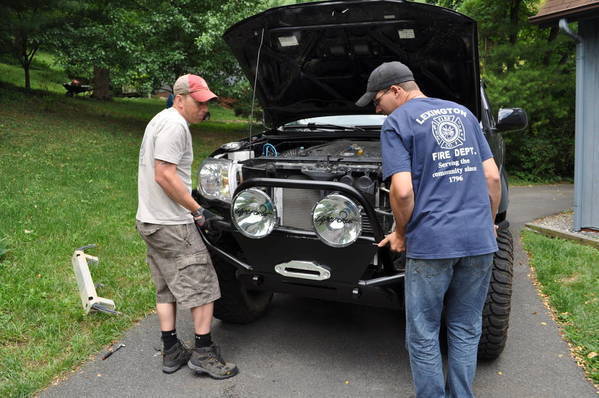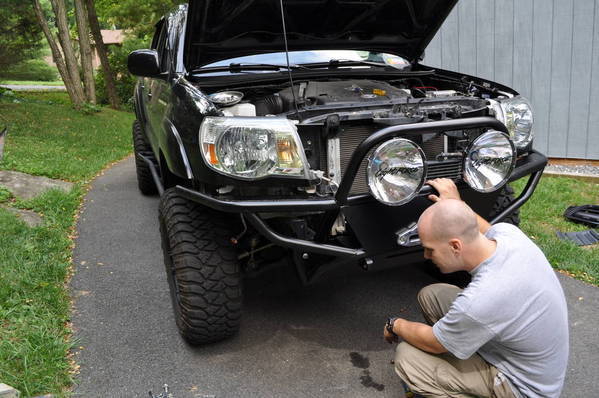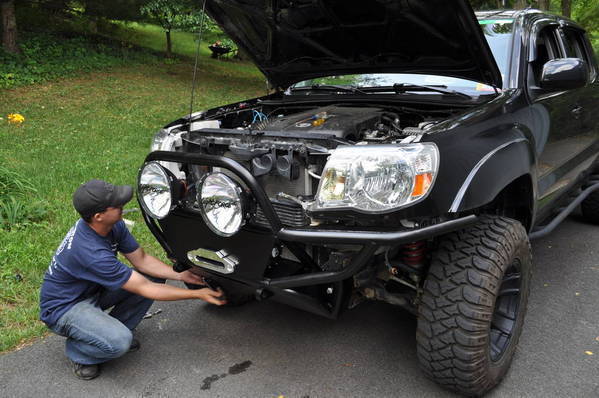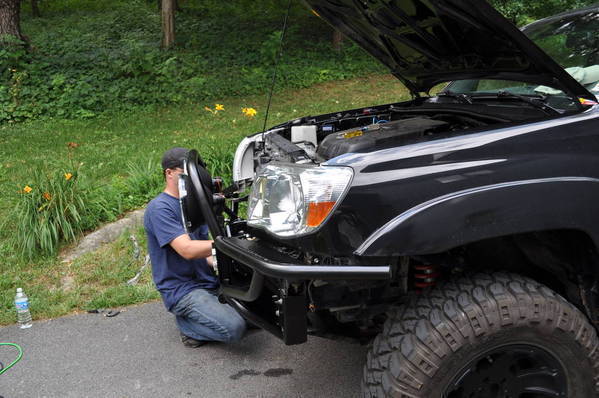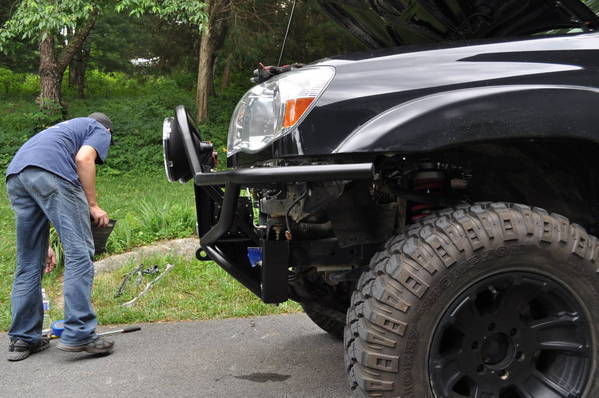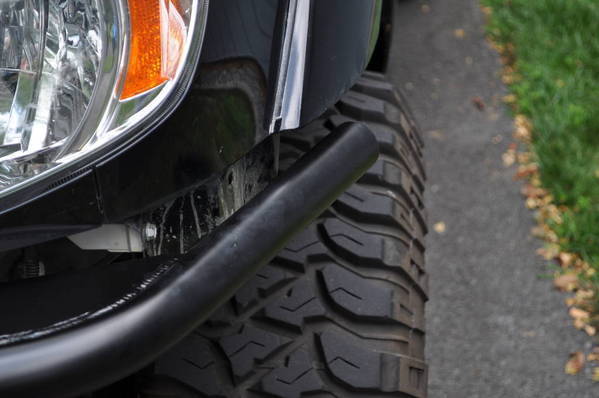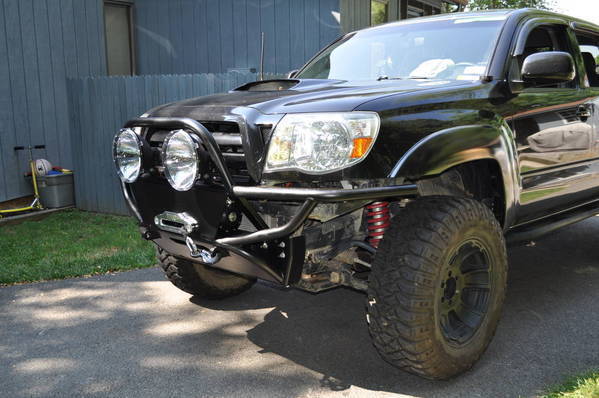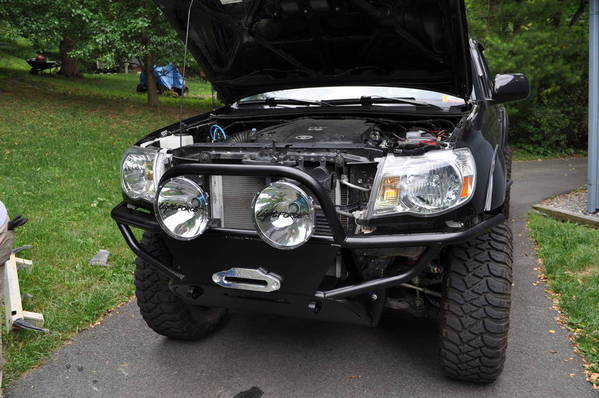 I'll add some more tomorrow when I get time.
To all the haters
THANKS ATO YOU GUYS ROCK!!!!!!!!!