I just installed my new ARMOR TECH OFFROAD rear bumper and it's badass. I don't mean just by looks either. I feel sorry for the next poor S.O.B. that slams into my rear end, his childrens children will be born in pain. This puppy is SOLID as a rock! Kevins attentiion to fit in finish are most excellent and it made the install a breeze! All in all it took about an hour with playing around while myself and one other person removed the factory bumper and install the new rear bumper. Don't bust my balls too bad on the pic quality, my point and shoot camera is on the fritz and the shop lights made the pics bright. So I apologize in advance.
If your a looking for a QUALITY rear bumper or skid plates or anything else Kevin puts his hands on, this is the place! I cannot say enough on how happy I am. Should you deal with Kevin, you will NOT be disappointed, ARMOR TECH OFFROAD rocks!
Last time I will see this one on there!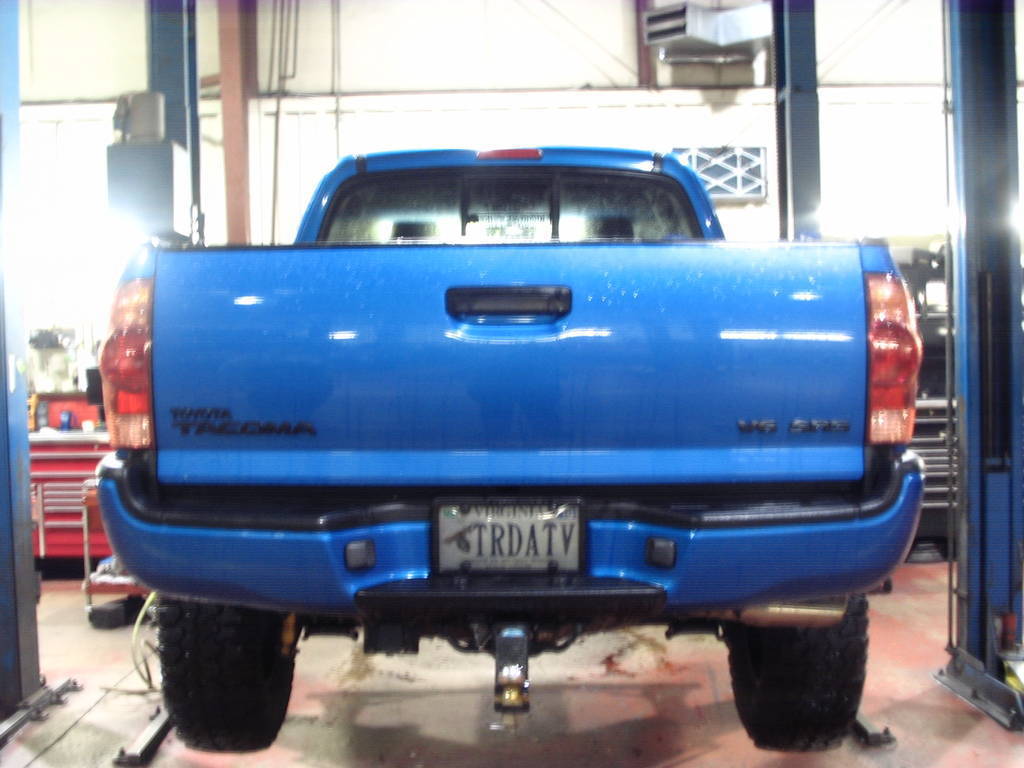 Off with the old!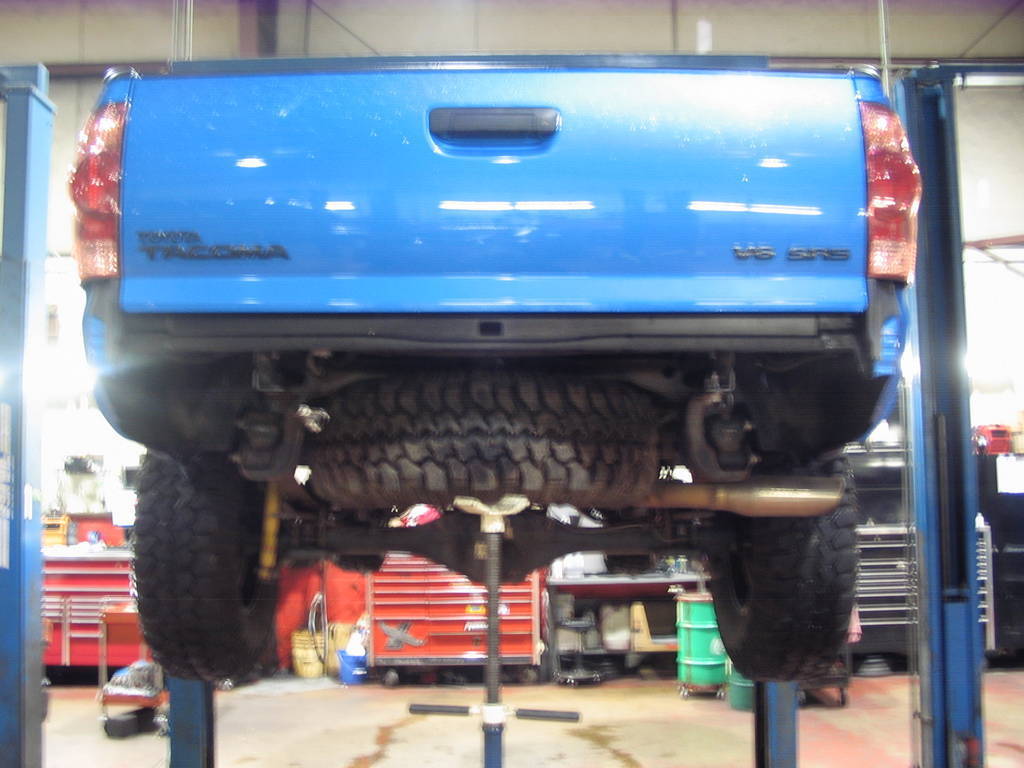 On with the NEW!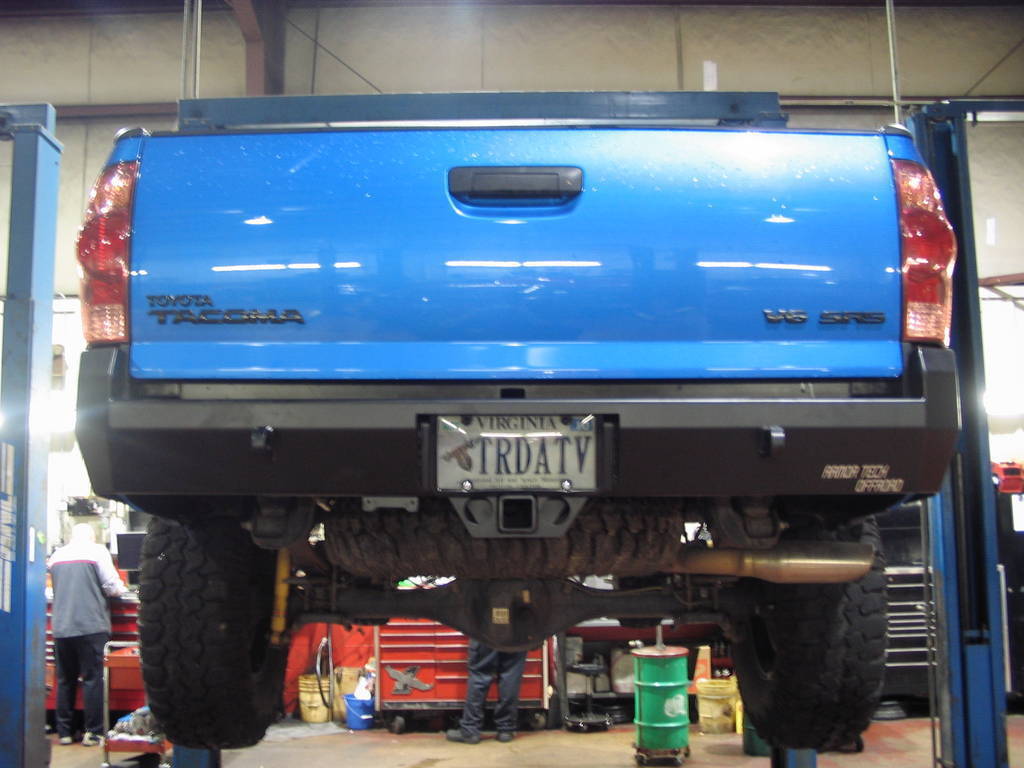 On the ground with the new and ready for biznass!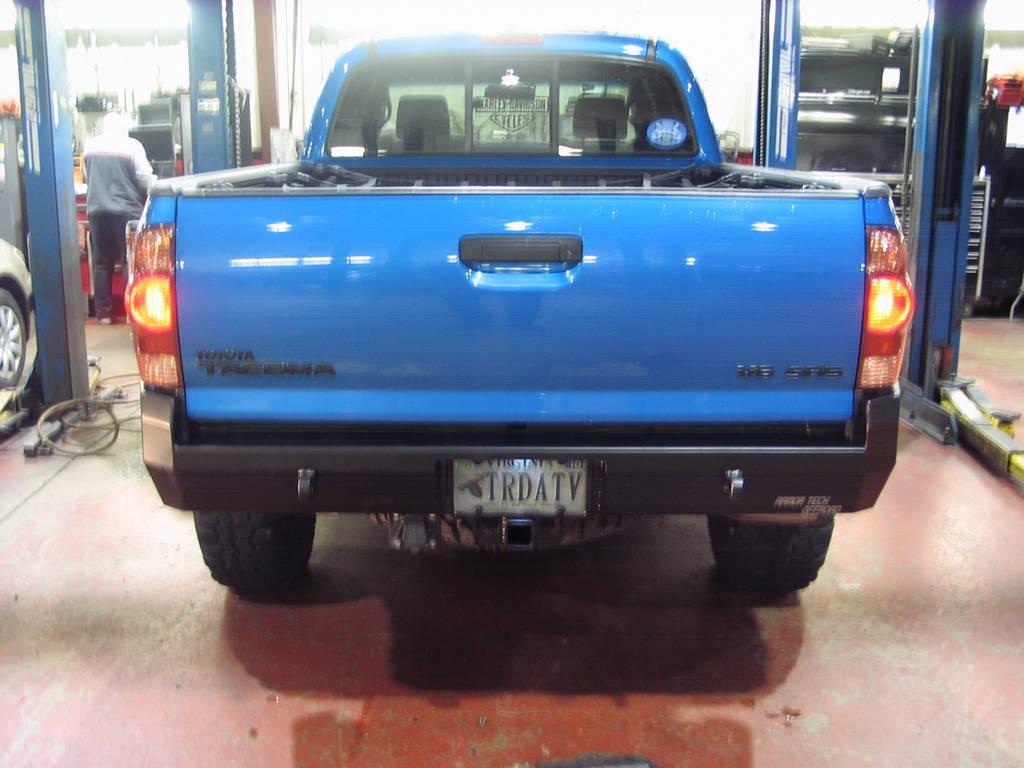 Side shot, excellent fit and finish!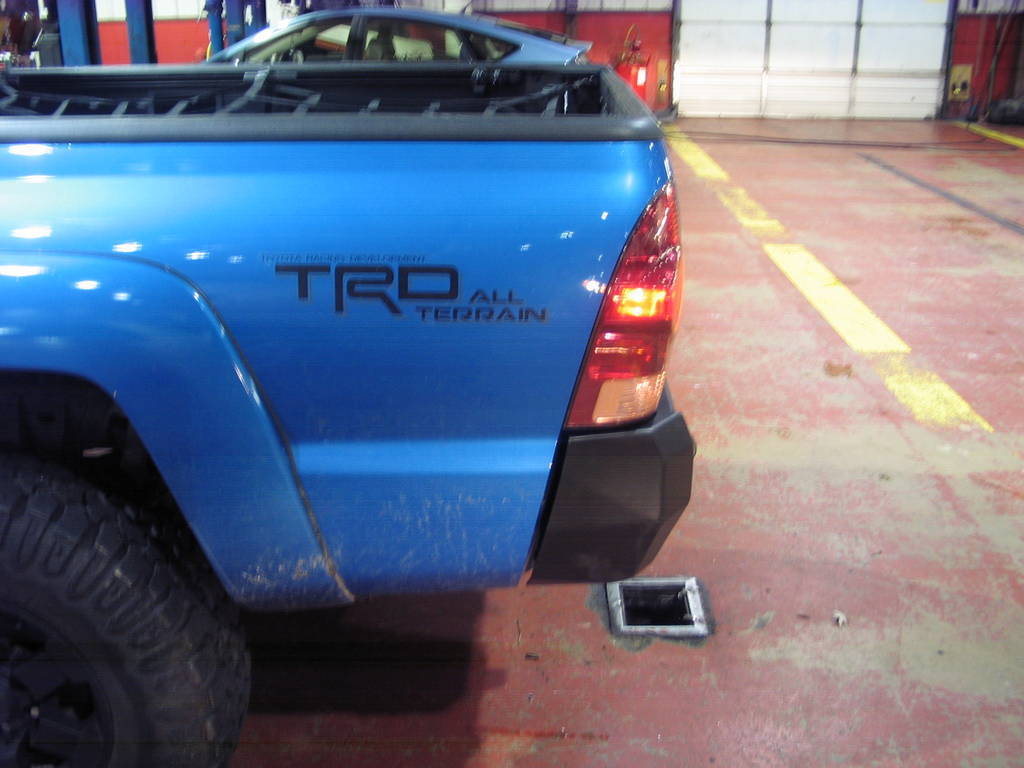 ARMOR TECH OFFROAD, fricken sweet! Thanks again kevin! Anyone that ahs any questions, please feel free to PM me.