Looking through the threads, I saw a mag grey, speedway blue and super white examples of the Armortech High clearance rear bumpers on the 05+'s.
I thought I would throw Black Sand 09 into the mix. Never mind the bald rear tires. New ones are on the way.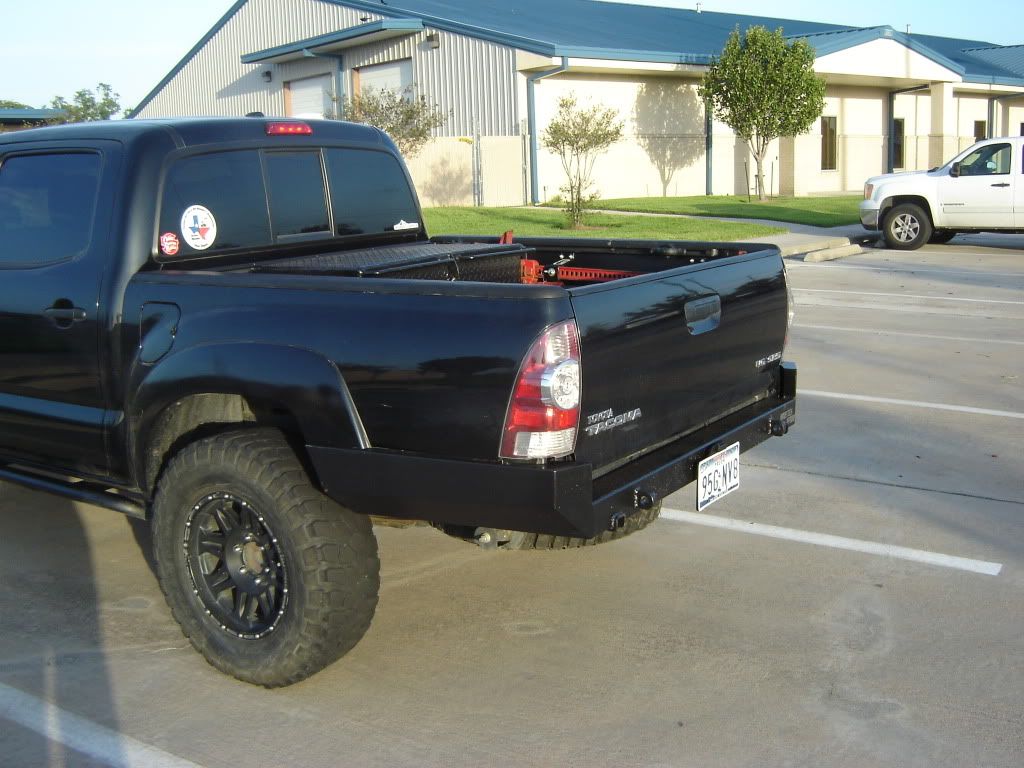 If you want top notch quality and great customer service; get with Kevin and he will hook you up!