Round 1: Armortech Rear Bumper vs. 2005 Tundra Front Bumper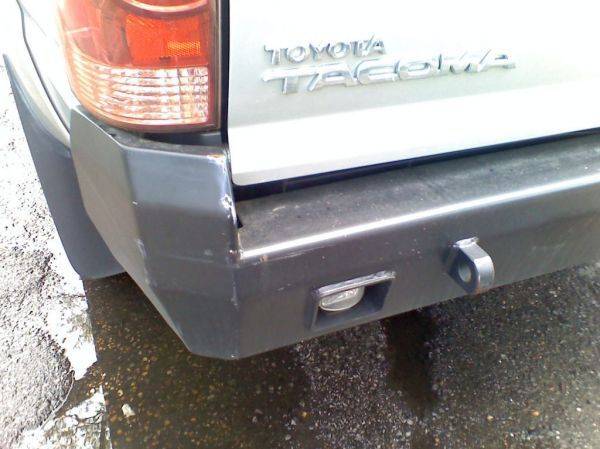 And the winner is Armortech! I'll have to go get a quote for a can of black spray paint so that I can properly make a vehicle claim.
Here's how it happened, I was stopped in traffic, he attempted to merge quickly into the traffic, he checked for oncoming traffic, but not for existing traffic, and then floored it right into me. He hit my driver's side bumper corner with his driver's side bumper. He might have been going about 15 mph by the time he hit me.
Unfortunately, my L1 vertibrate took the majority of the damage. I have a compression fracture and will need (or have already gotten ) a bunch of x-rays, an MRI, followup visits, a trip to the ER, and physical therapy. This is going to be expensive. Luckily, the other driver had insurance, so I hope to not be out of pocket on any of this and the doctors expect no long term ill effects from the compression fracture.