This part fits below the A/C Controls on the 09+ Tacomas

Needed:
-Tundra USB/Stereo port part number 86190-0C020
-
USB Male to Male cable
-
R/C toy servo extension cable (you can get it at a hobby shop just ask for a servo extension cord)
USB port:
Thanks to ElectronMan for the instructions to connect the USB cable and info on cutting the port:



You
may
need to cut the back of the USB/Stereo port like the pics below for easier access to connectors, like this:
BEFORE: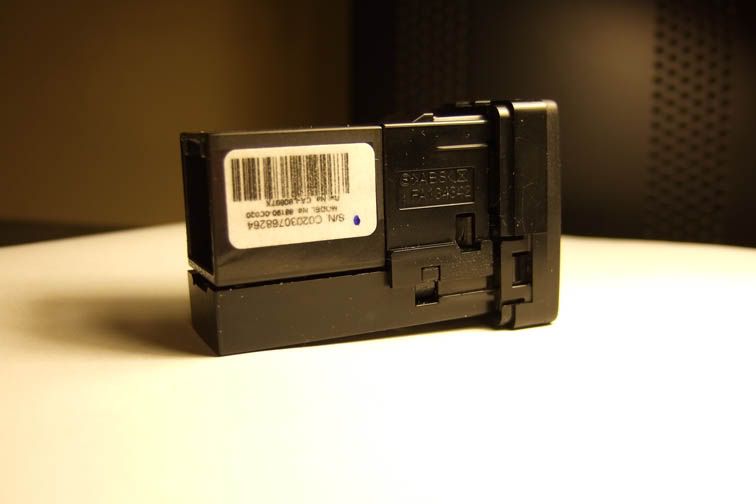 AFTER:
Connecting the USB (Thanks again to ElectronMan):
You will need to modify one end of the USB cable, basically remove the metal surrounding so you end with something like this:
Once modified like above it will plug in, in the back of the toyota USB port.
Thats it!!!
Stereo input:
For the stereo cable I used a three wire 3.5mm stereo cable, cut the plug of one end and you'll have three thin wires exposed:
Black - ground
Red - right channel
White - left channel
Mate them to a radio control servo wire extension as follow:
(Depending on which harness they give you at the hobby shop, they usually are black,red,white or brown,red,yellow)
Black to (Black or Brown)
Red to (White or yellow)
White to (Red)
You'll end up with a cable like this:
Connect to the back of the USB/Stereo input like this: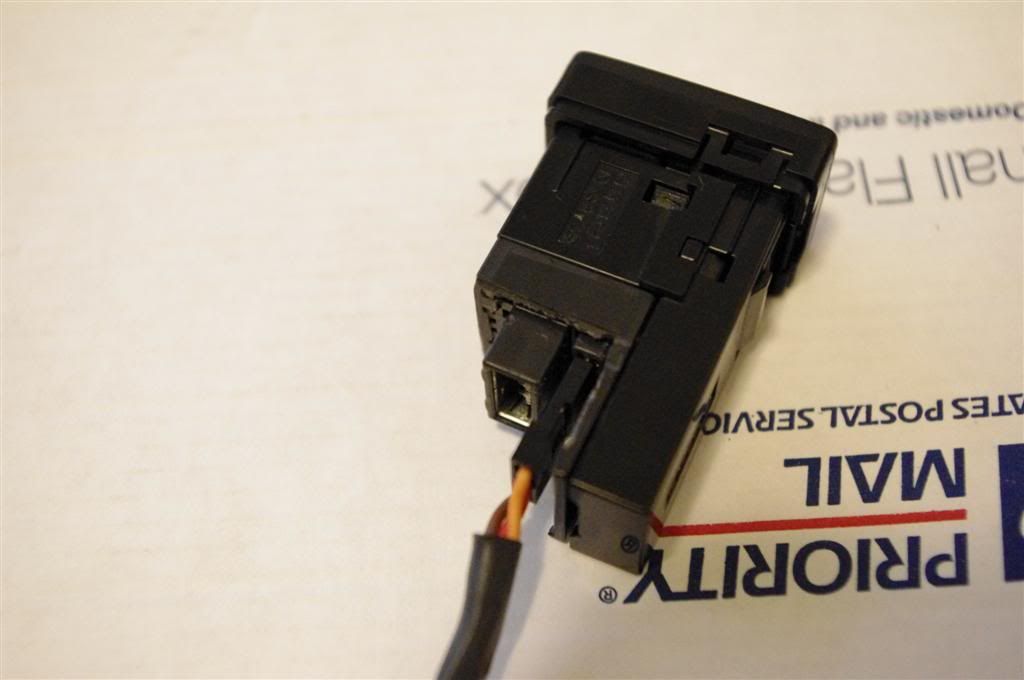 Connect to aftermarket radio and thats it!!!!!!!!!
Installed PIC: