First off, I got too caught up in the installation to take pictures of the install in-process, so unfortunately, all I have is some after pictures. I did this about a year ago, but I only joined TW recently and figured I'd share...
Aside from good sound, the most important thing was to keep the truck looking stock and keep the back seats 100% functional. This led me to the concept of putting in a box in the passenger side storage area. I started doing a fiberglass bottom with MDF sides, but I quickly realized that I'm no good with fiberglass, so I ditched that part of the concept. I ended up building the sides/top out of MDF and bolting it directly to the metal under the shelf (first, I removed the shelf sheet metal). I've done similar things with other cars (i.e. spare tire well) without sacrificing sound quality, so I was ok with the compromise and was happy to stop fumbling with fiberglass. The internal volume of the enclosure is about 0.55 cubic feet, which is close enough for the Kenwood shallow mount 8" sub (KFC-XW800), which requires 0.50 cubic feet.
As for the amplifiers, I used something I've never used before. I was in the car audio business for quite a few years, but I've been out of it for quite some time. When researching, I learned that there have been a lot of advances with Class D amplifiers, so, due to space considerations (wanting to mount the amplifiers under the seats), a Class D amplifier seemed like a good choice (small package, high power, high efficiency). I went with a Kenwood Excelon XR-1S for the sub, and a Kenwood Excelon XR-4S for the mids/highs. Wow, I'm thoroughly impressed. These things are tiny, but they really pump out the sound.
I replaced the factory speakers with Infiniti Kappa 6x8 all the way around. For the rears, they were the coaxial 682.9cf and for the front, they were the component 680.9cs. The head unit is an Eclipse AVN52D with GPS, Ipod, and Bluetooth. I also Dynamatted the entire cab, which made a huge difference.
Anyway, here are some pics:
Head unit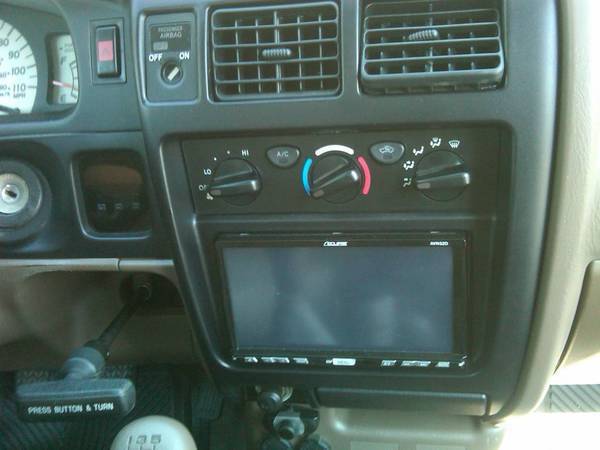 Seat Down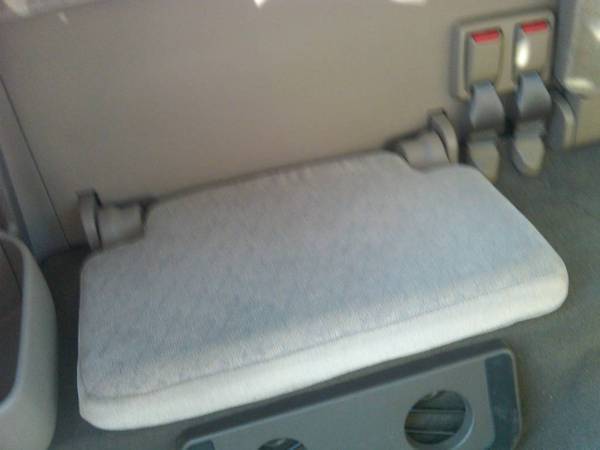 Seat Up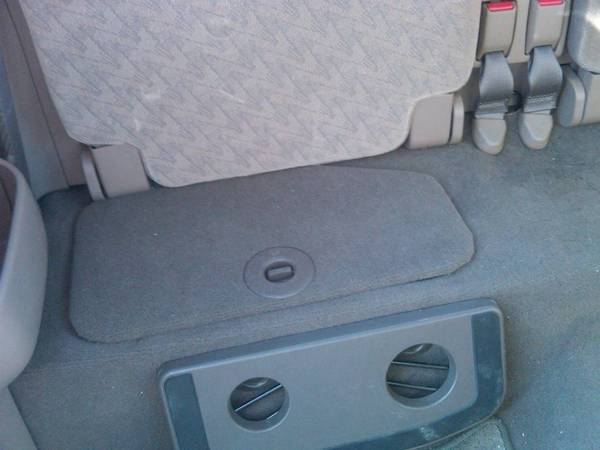 Cover off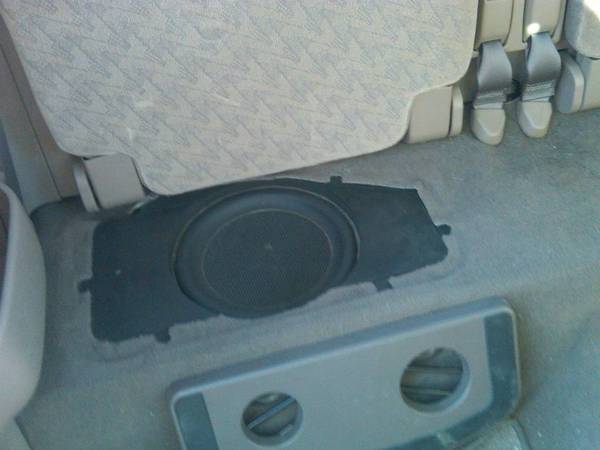 Sub Amp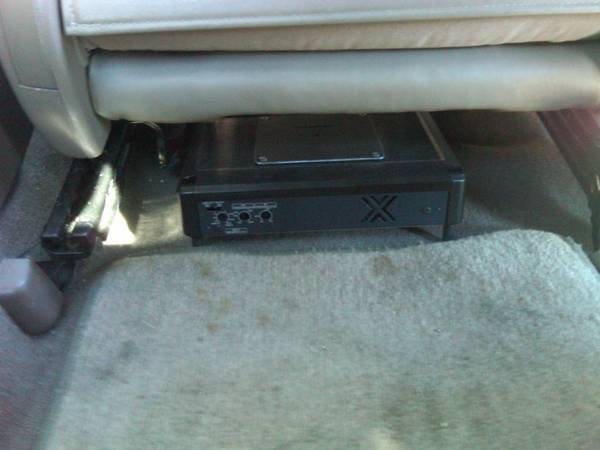 Mids/Highs Amp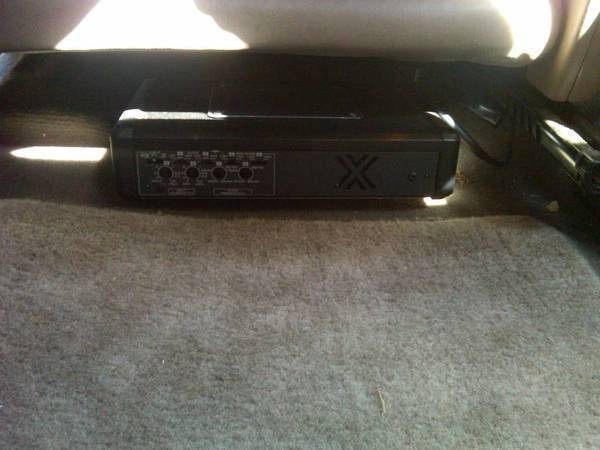 Oh, and it sounds AWESOME!!!