I got tired of looking around for a sub enclosure for my 2011 Tacoma, so I decided to build my own. It wasn't very hard all things considering, it just takes a lot of planning and calling Mr. Marv to figure out some basic stuff. I made the box for a Rockford Fosgate 10" P3D2-10.
The materials required are:
- 3/4" MDF 24"x48" sheet (which can be purchased at
Lowe's
/
Home Depot
/etc)
- **Wood shaver - Lesson learned. (If the edges don't lineup perfectly you can shave them. This can be purchased at Lowe's/Home Depot as well)
- Saw horses (Not required but useful)
- DAP Automotive Silicone Sealant (seal interior and exterior of enclosure)
- Wood Glue (Titebond II)
- Wood Screws (about 1-1/2" shank length)
- Carpenters Square
- A saw or dremel with cutting bit
- I used a compass to get my circle perfect for the cut out
- The carpet can be purchased at most Craft stores or automotive Upholstery Store. Can do various colors to match interior as well. You can also use vinyl to cover your enclosure.
- 3M or LockTite Industrial Aerosol Glue
- 12" Ruler
- Washers and Metric M7-1.0 bolts to mount box on rear console bracket. (About 1-1/2" shank length) When setting up the bracket's holes on the bottom of the box, put the bracket flush on the box use a pencil and shade the holes. Then off set those holes back to almost flush with where you used the pencil to shade the holes. Make sure its centered. Don't drill the holes to be flush against the box it wont line up when you install it and you will have to drill more holes to make it line up. - Lesson learned for me.
* You need to know the optimum or recommended volume for your subwoofer BEFORE you build the enclosure.
*Pre-drill all holes or the wood will split.
*I assembled the center pieces first and then sandwiched them with the two outer L shaped sides. The front and rear face pieces spanned the total width of the sandwiched outer L shaped pieces. Make sure when doing the widths of the front and rear faces, that add the thickness of the two L shaped side pieces to the width of the faces.
Draw out all the shapes on your 3/4" MDF: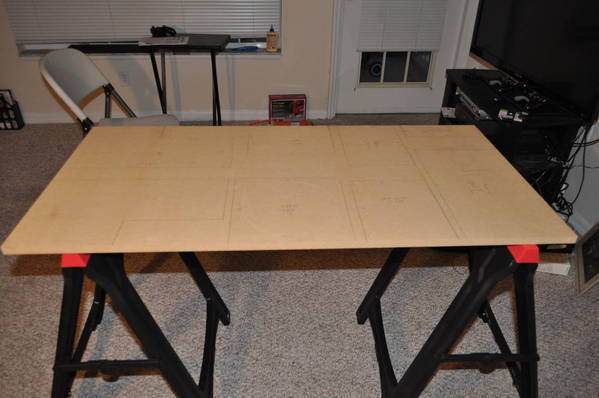 Cut out all Pieces:
All but face Assembled: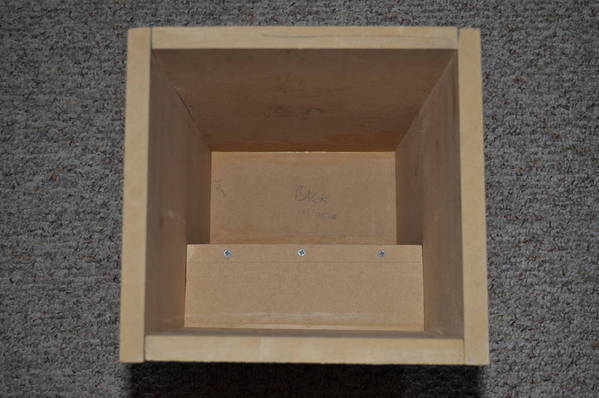 Finished Box with face cut out: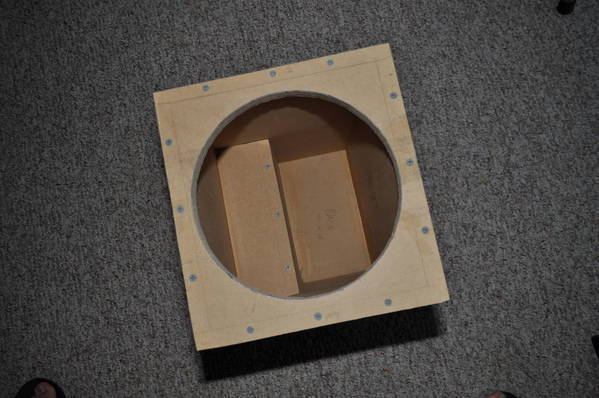 Sealed and Carpeted box (I used my finger to smooth the silicone out after I made beads on all the corners - Use gloves its annoying to clean off your hands after your done):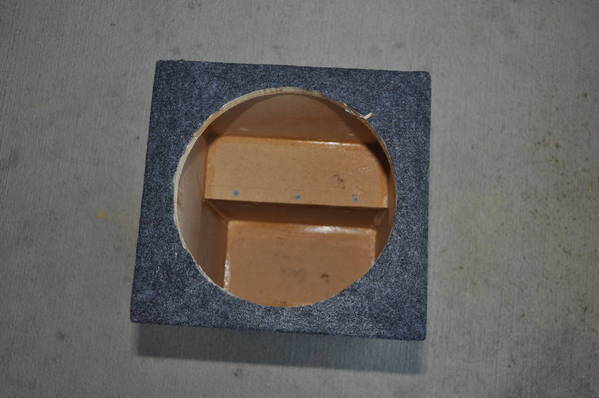 Ensure it fits (You can bolt it two the rear console's bracket at this point):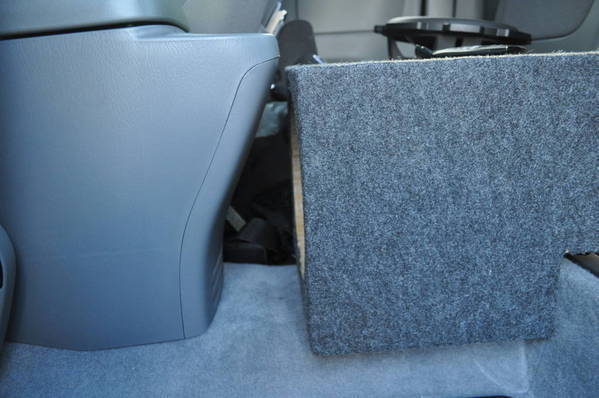 Close up of finished installed product (To install the sub after you have you box bolted down to the bracket, you will have to remove your center console which is 2 bolts and 2 screws under the forward cup holder. You will also have to remove the Power inverter or the bracket below where the console mounts to be able to have room to install the sub.):
Better view: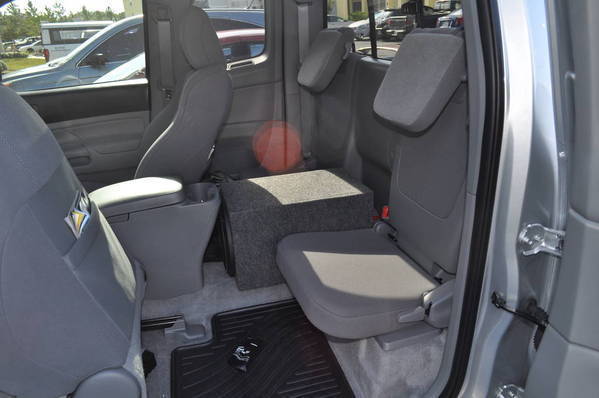 For more pictures go to my gallery:
http://www.tacomaworld.com/gallery/s.../59946/cat/500
I would like to thank Mr. Marv and 84Hilux for their help with constructing my box!