I've been playing around with my equalizer settings for a few days now (listen primarily to rock) as I had read a thread a while back saying that presets are not always the way to go with your system and to play around with the settings themselves.
I found this to be an interesting read while I was doing some research:
http://recordingwebsite.com/articles/eqprimer.php
What I have discovered is that you can very quickly muddy up sound or make it too harsh / give people near deafening lisps on the "s" sound if you play around with dB gains too much on the low / high ends. Does anyone have a certain equilizer setting they prefer? I'd like to see pics of everyone's equalizers to see where everyone eventually settled on as the "perfect" sound.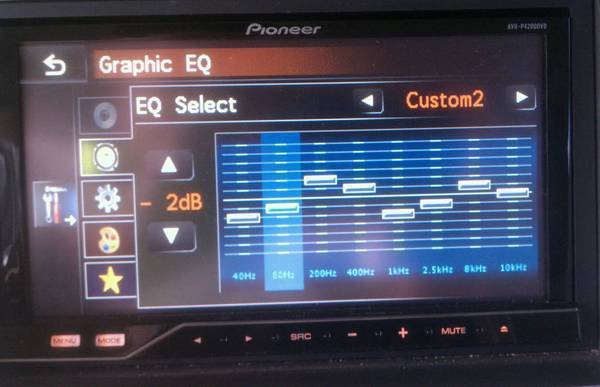 I'm currently just playing around with this setting...found that my lower frequencies were set way too high but the adjusted the 1k and 2.5k's because of something I read to account for that "s" sound and so far it seems to have toned that down but I'm going to see at what cost I've elimated those sounds and adjust them up again this afternoon to compare what I've lost to what I've gained.