This is one of my first write-ups so bare with me.
This is for 05 and up Tacomas. This one is an 06.
I looked around and haven't seen anyone else with tweeters here, and i thought, why not?
So i figured i would try it.
Time: about a hour and a half if you take your time.
Tools: drill, hole saw, wire cutters, screw driver
Supplies: tweeters, zip-ties, glue, electrical tape, (beer?)
And i was tired of my tweeters looking like this: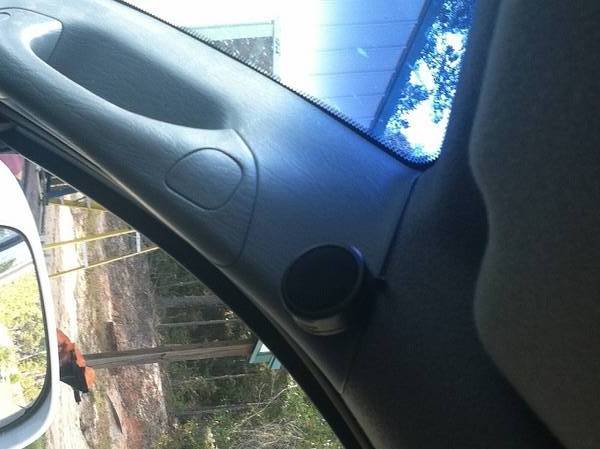 I started out and removed this: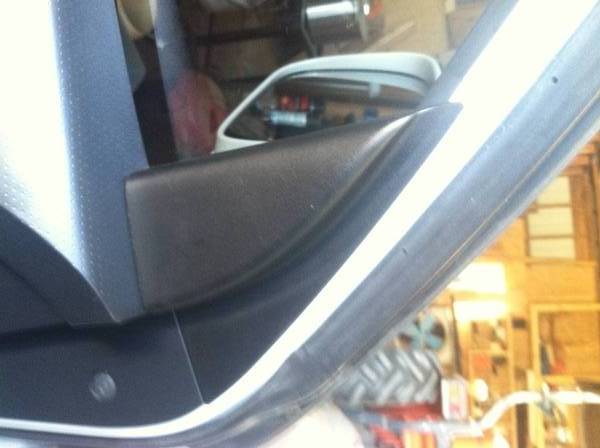 I then got a 1 and 3/4" hole saw and cut a hole in it: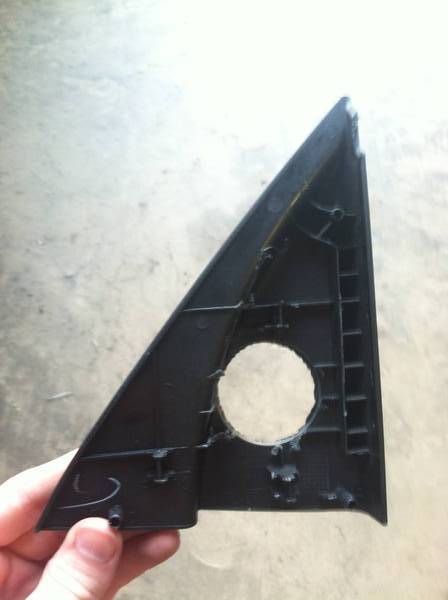 I cut the center of the hole here:
Since I already had a wire ran up to the top of the windshield, where the tweeters were, i used the same wire to pull through the door up to the tweeter. i removed the kick panels and door panels (the directions to remove the door panel are on here somewhere) I ran the wire through this rubber hose with the factory wires to the mirrors, window switches, etc. :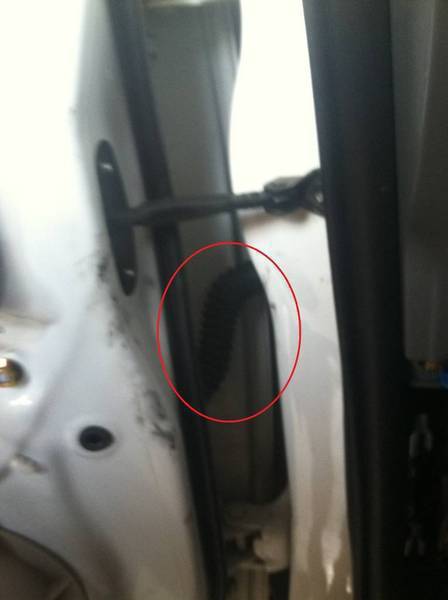 I then cut a slit in the thin plastic on the door and pulled the wire through it: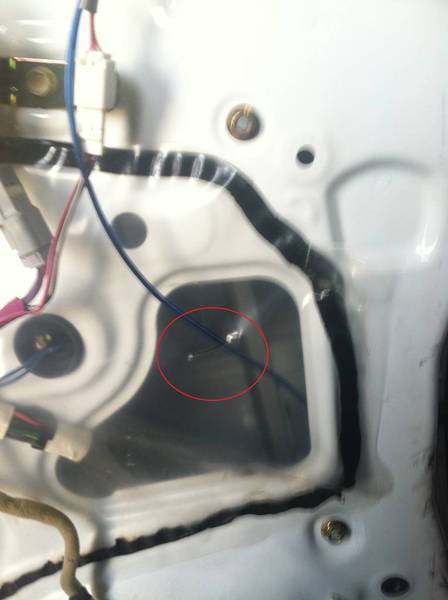 Then I secured the wire to the power mirror wires with zip ties: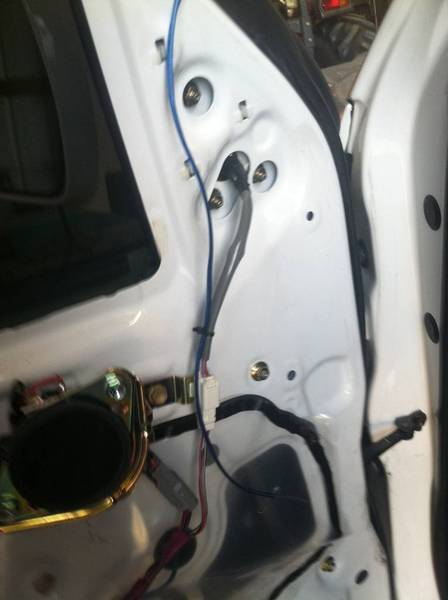 Then I hooked up the tweeter and test fit it:
I did have to trim the back of the tweeter mount for clearance: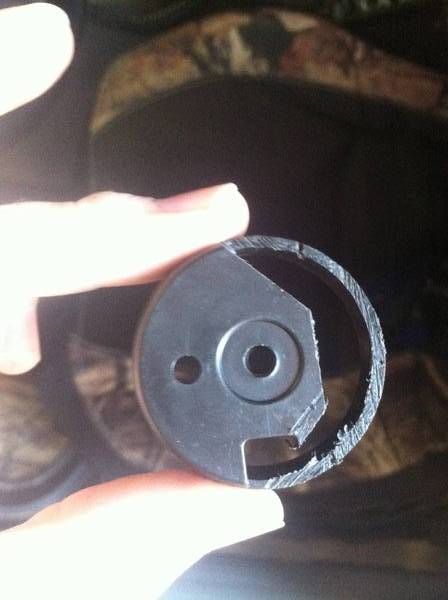 Another test fit and it was perfect.
Be sure when putting the panels back in place to not pinch any wires.
Then I replaced all the panels popped everything back in place. and I was done. Much better i think.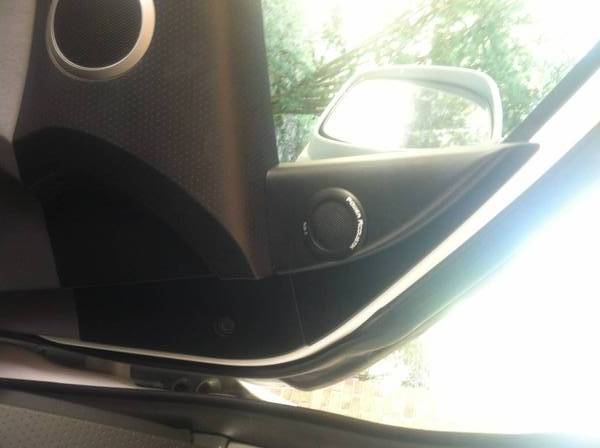 The other side is pretty similar so i only did the write-up on the driver's side..
A picture of the things i used:
*All pics were taken with iPhone.
**Not responsible for any damage caused to vehicle.