I have searched and searched but can't find this particular wiring harness.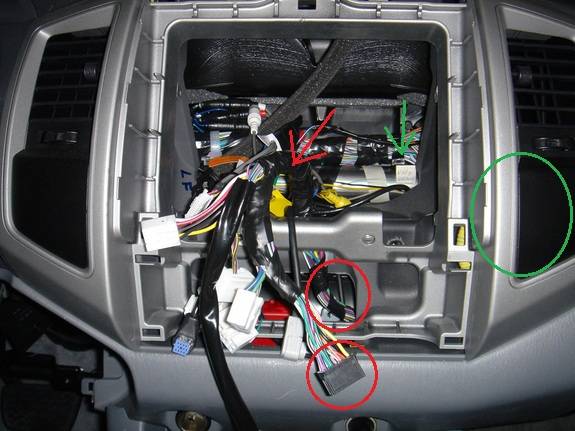 What I am looking for is the harness that is indicated by the red. It plugs into the radio and runs down behind the A/C controls then back up and plugs into another harness (indicated by the green arrow) behind the green circle.
Any help or links would be greatly appreciated.
I called a dealership but they didn't know what I was talking about and I don't want to drive 100+ miles to the nearest dealer to take the truck in.
The reason I need another is on my wiring harness for a new radio is I left a wire naked and it eventually found a ground and stripped the insulation off the "illumination" wire, the wire that controls the backlighting of the factory radio.
Everything works fine as it is, but 1) i don't like it being back there and 2) if I ever want to put stock radio back in I'll need that wire for the lights in the radio. Thanks for any help