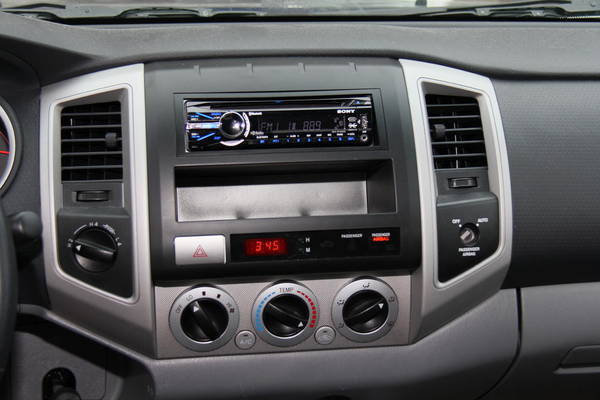 I cant seem to find this kit anywhere, or Im just looking in the wrong places!! I thought the only black kit avail was through Crutchfield?
Im not so much concerned with the color/texture, but the opening size is what im after. Most of the single din have a reduced size cubby below the radio. I want them both to be the same size, as in this picture, so I can modify it to mount a DIN size CB underneath.
I dont think a double din size would look right after installing two separate radios.
Help???