I want to add an aftermarket amp (to power an aftermarket sub) to my factory system, and to do that I'll need to tie in to the existing factory amp that serves all the speakers in the factory system. Does anyone know if a bypass harness system is available to intercept the unamplified signal from the factory head unit to an aftermarket amp?
I found one on
eBay
for 2004 and earlier Tacos, but can't seem to find anything for 2005-2009's with the
JBL
system:
http://cgi.ebay.com/ebaymotors/ws/eB...AQ:MOTORS:1123
If no such thing exists, can someone talk me through the wiring that goes into and out of the existing factory amp (pic below)?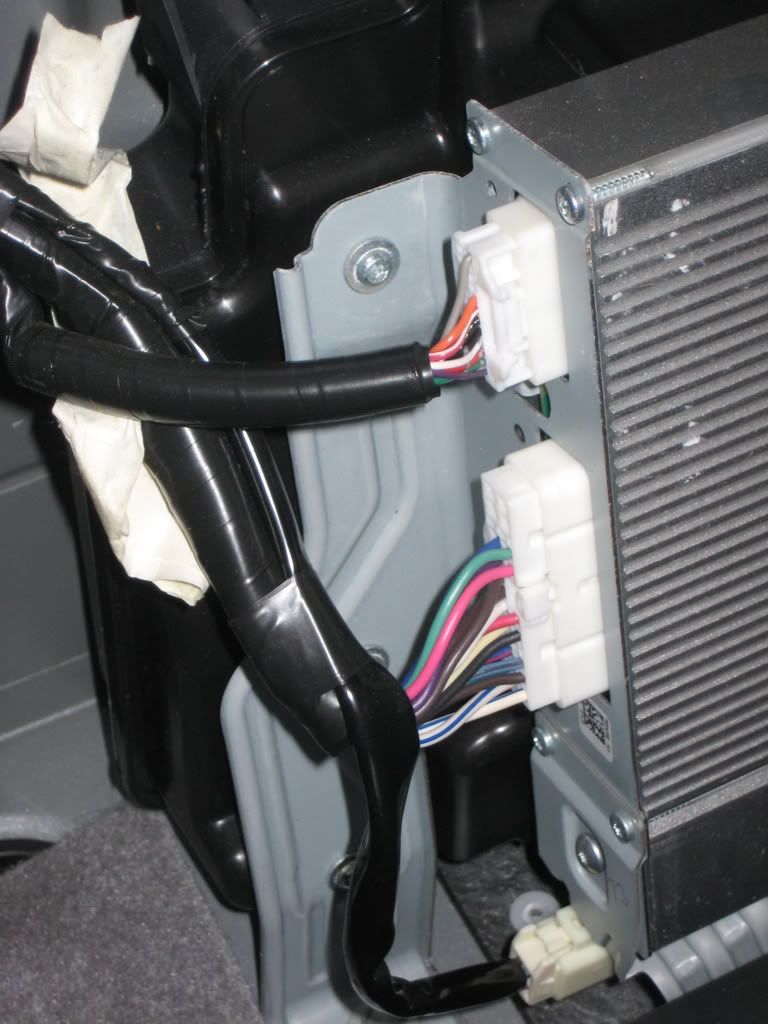 Which bundle is the input bundle from the head unit?
I'm guessing the smaller bundle on top is the input and the mega-bundle in the middle is the output to the speakers, and the small bundle on the bottom for the sub (but this is just a blind guess).
Which wires in that bundle do I need to intercept and splice into for an aftermarket subwoofer amp?
Any assistance here would be appreciated immensely!