Hey guys, thought Id share my new setup .
Box is custom built, requires come cutting of the storage bin behind the rear drivers side seat. I also saved my child seat hook as most others dont, down side is my box vol is a little smaller .
The sub is amazing, my first JL product, and it must say it hits hard and clean. I'm actually surprised how good it sounds in this tiny box.
Here are some pics, details, and box dimensions. Im far from a box building pro but this works and sounds good.
also I still have my 8" rockford shallow mount in the OEM
JBL
box running off the stock amp .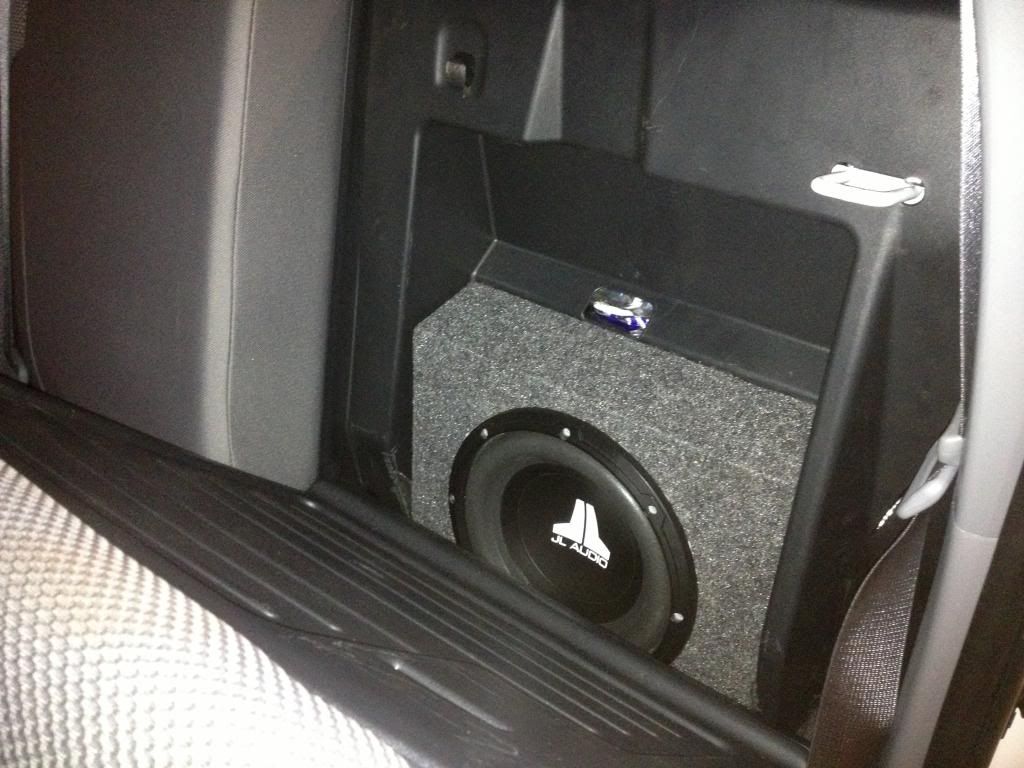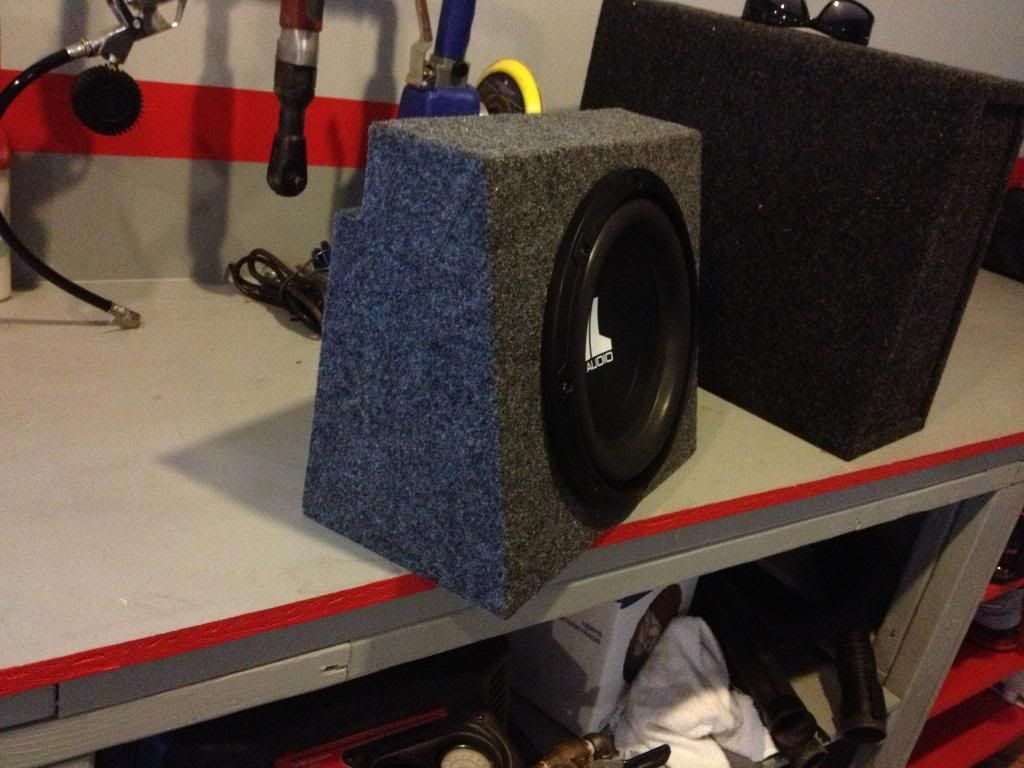 the box build, as you can see the sub has about 1/8 - 3/16 clearance
. Once I added the carpet and gasket it might have been about 1/4"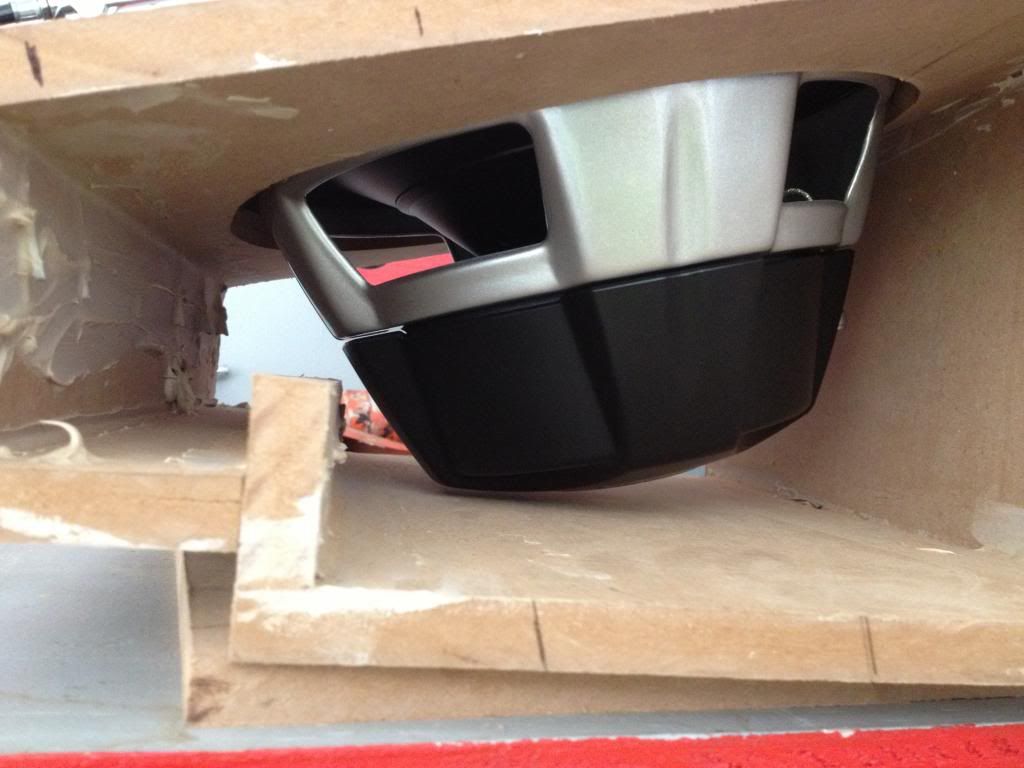 In this picture it looks as if there was a lot of clearance, but if you go any wider at the bottom your seat will most likely touch the sub if you try to fold it down.
test fit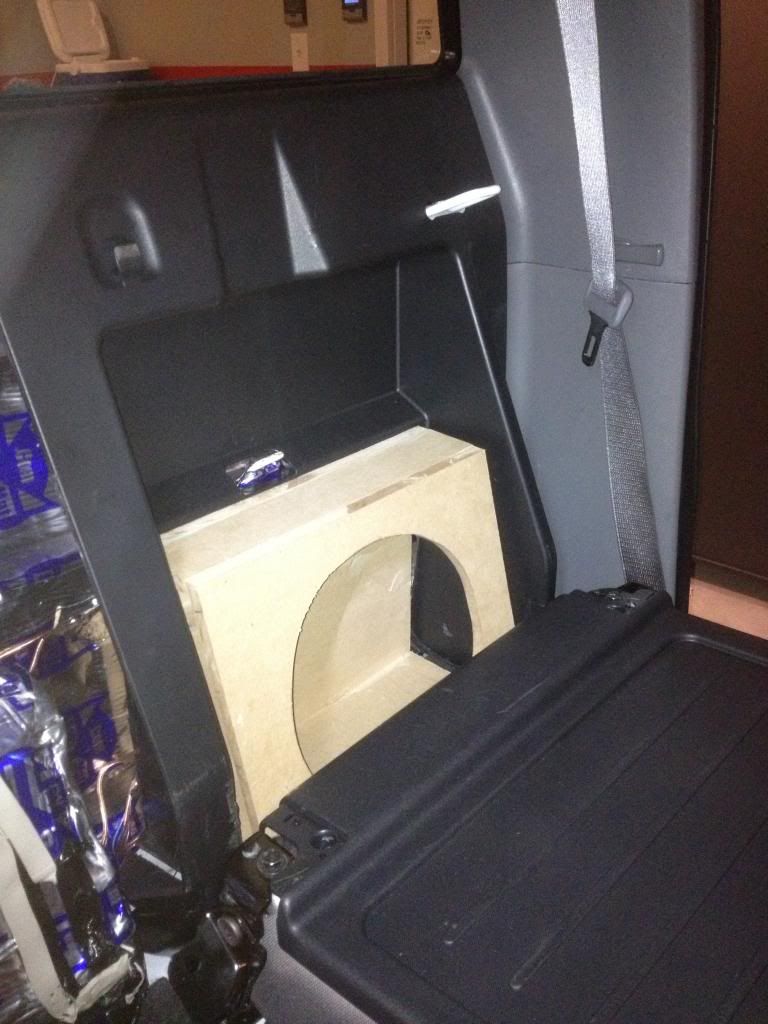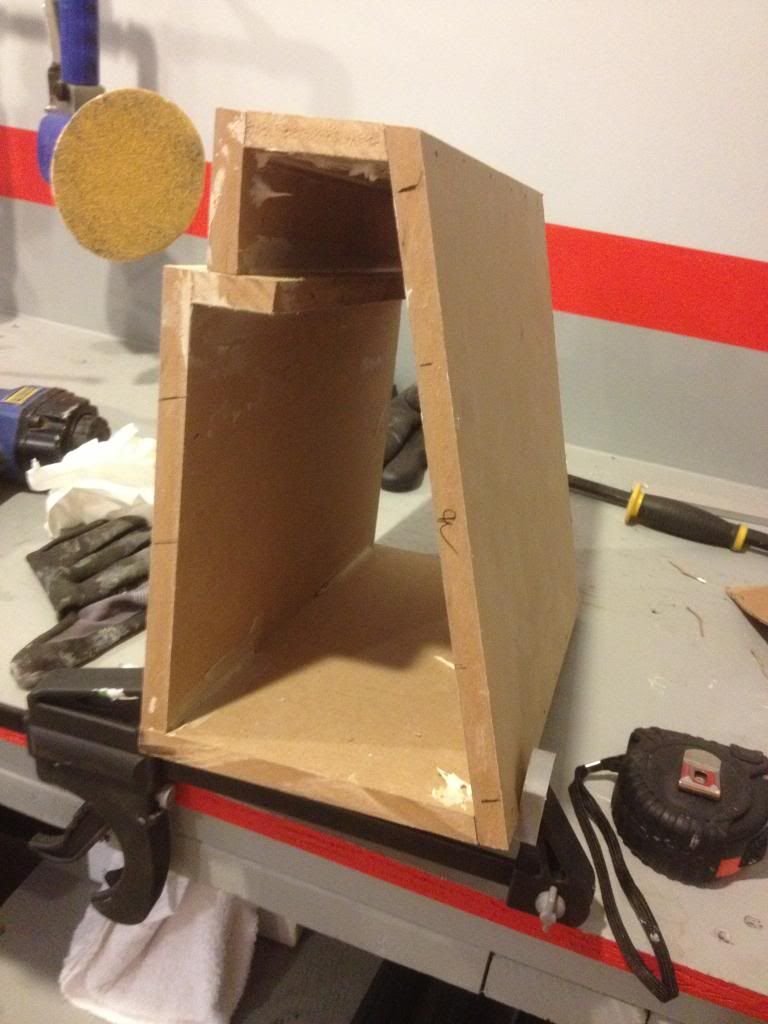 Box is held in place to the back wall with some Velcro, also If using a 10" sub, try to center it towards the bottom.