I Finally got my CB and with a set idea of where I wanted to put it I set out to make it happen. I ran into a couple obstacles along the way (the A/C vents and ducts). So I was unable to get the CB recessed as far as I wanted but I figured I could get a spare center console trim piece to swap out when I'm not using the CB.
Here is what I have done so far and would like to get some of your guys advice on how to finish it off to securely mount the bracket.
I started by cutting out the back area to get the corners and plugs past the back of the trim.
The CB stuck out a little further then I wanted so I had to cut out the plastic on the right to allow it to sit back a little further but it would only go back until it hit an A/C duct.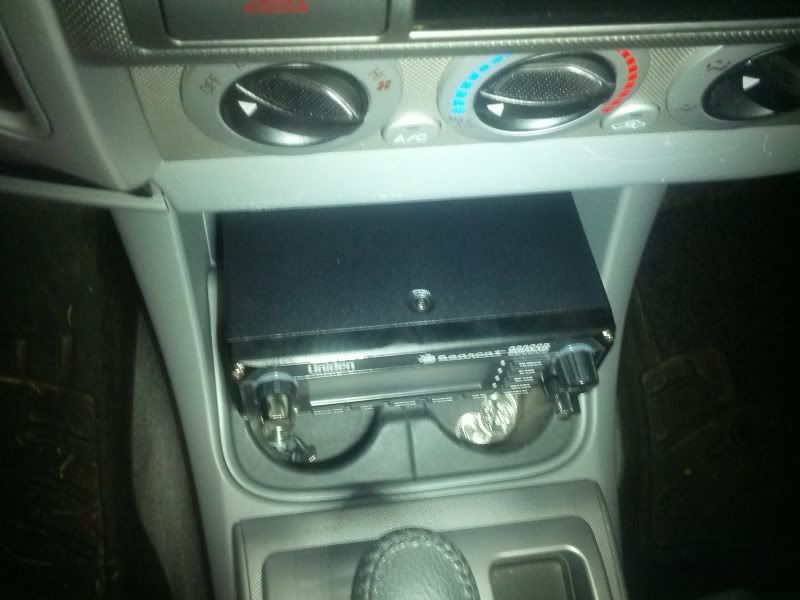 I also had to trim the lip on the lower trim panel (the part with the cig outlets)
This allowed the CB to sit back an extra inch or so. This is about as far as it will go without ripping out the A/C ducts. So I was satisfied where it sat.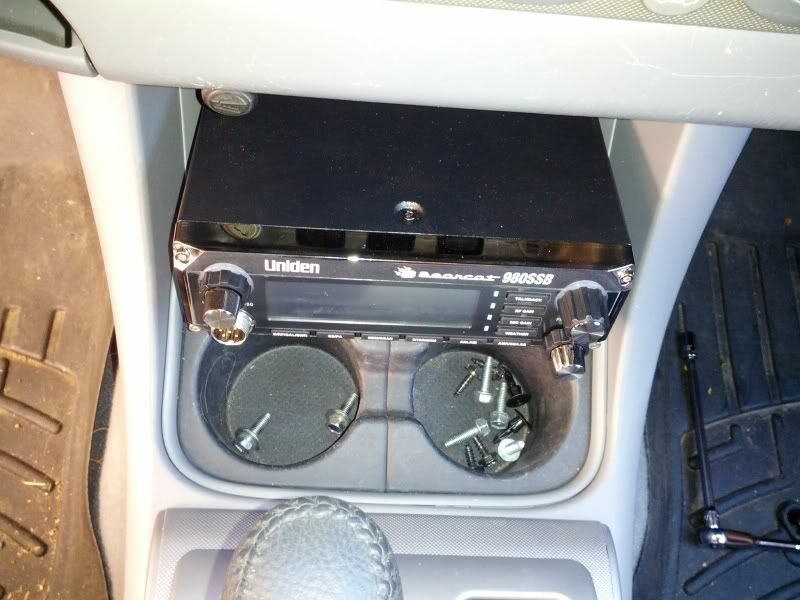 So this is where I am, and would like some advice/ideas on how to mount it securely.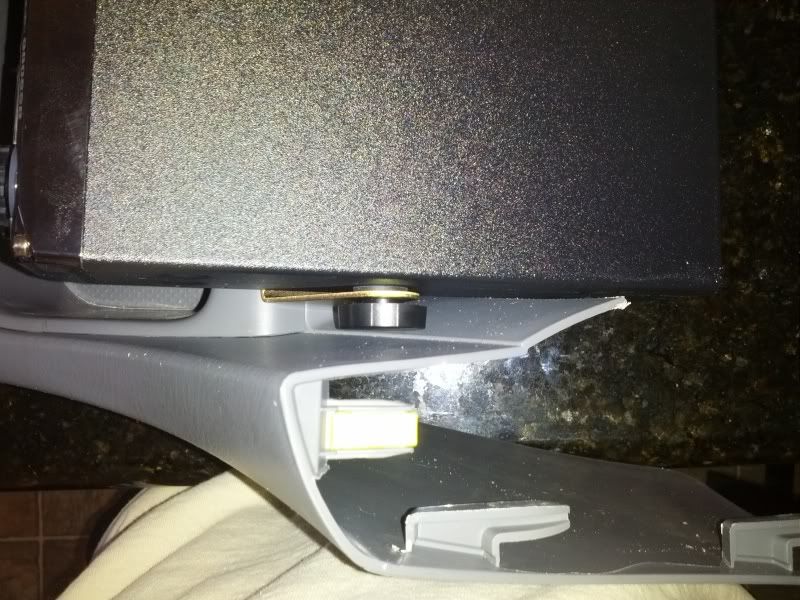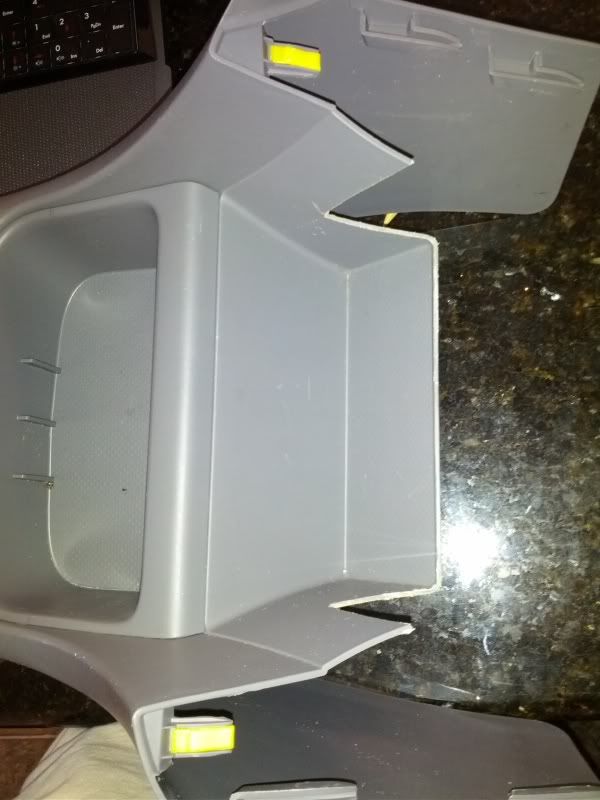 So I decided that I wouldn't be able to use the factory mounting braket so I went to the hardware store got a 4x1/4" nylon spacers and a couple screws that where longer that fit. Drilled a couple well placed holes in the side of the console so I would have access to the screws with the console installed. It is a little tricky squeezing the CB inbetween the screws and lining the holes up but when you do it is SOLID!