So I bought a 2014 OEM radio with navigation and entune. Did my research here, I want to thank yogster for figuring out if this radio will work on this year truck.
I have a 2013 Tacoma prerunner. I have a stock OEM radio, plain jane no navigation, no
JBL
, nor entune.
So here goes.
I purchased the unit from another member on this website.
This is what I got in the box:
I get the radio, face plate, mounting brackets, bolts and screws, and GPS antenna.
Picture one: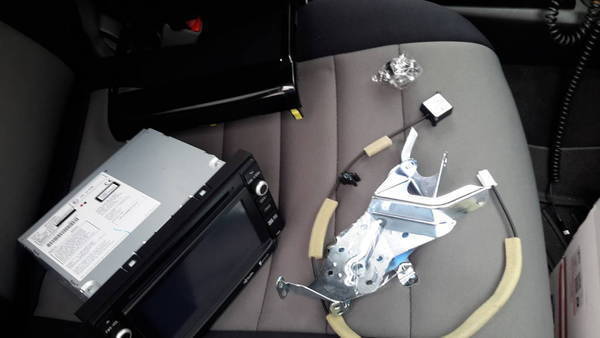 The first order of business, in order to remove the existing radio, I used a small flat screwdriver to pry off the ac controls. Using a napkin to make sure the tip doesn't scratch the surface.
Picture two: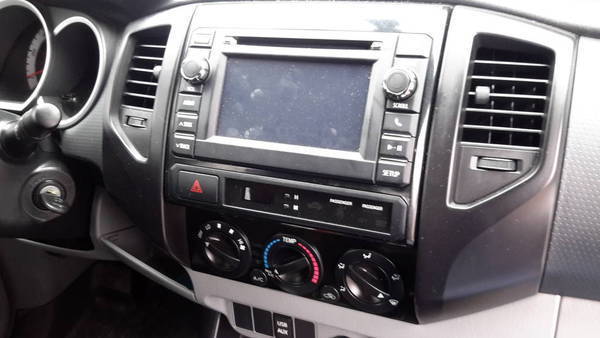 Picture three: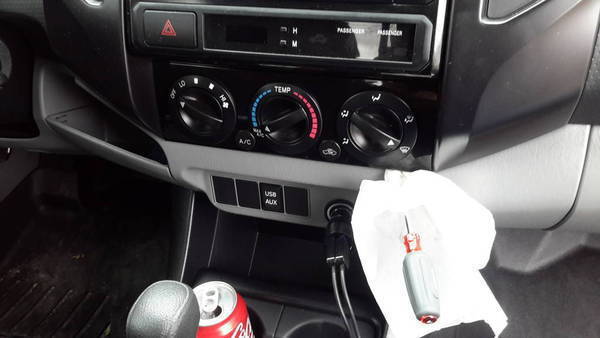 There will be two plugs behind the ac controls. These are unplugged easily.
Picture four:
Then I removed the four bolts shown in picture five.
Picture five: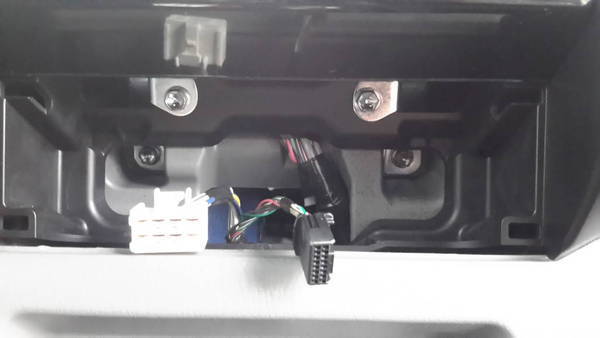 Starting at the bottom, I then carefully pull out the factory radio.
Picture six: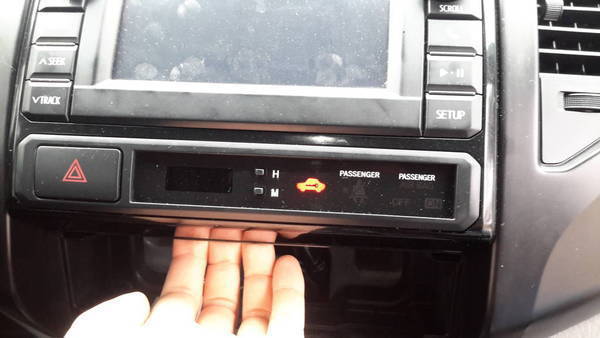 Unplug all connections.
Picture seven:
Once I removed the radio, I need to take out the clock and hazard light assembly. This is done by pulling it towards the back of the faceplate. Its being held down by four tabs.
Picture eight: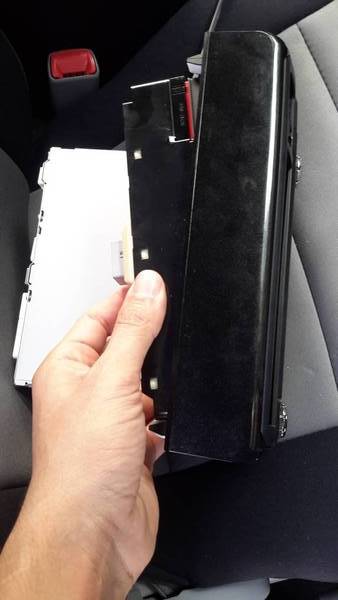 Picture nine: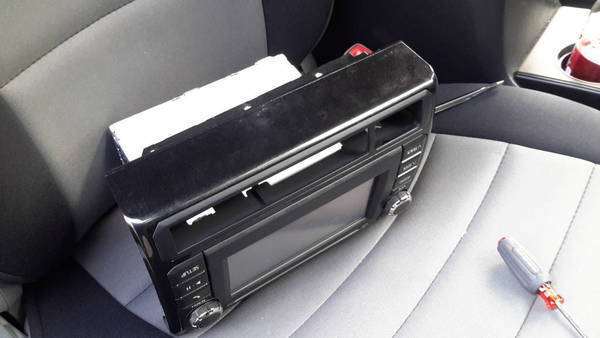 I install the clock and hazard assembly onto the new faceplate that came with the 2014 radio.
Picture ten: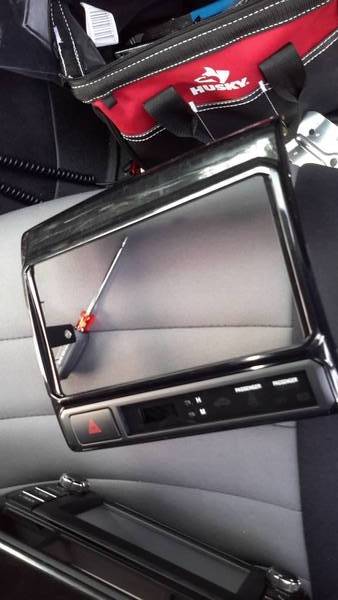 After this is done, its time to mount the brackets to the 2014 radio.
On each side of the radio and bracket, there will be an R or an L. Mount the brackets to match the letters on the radio. Picture eleven shows R side mounting up to the R bracket. Each side takes four machine bolts.
Picture eleven: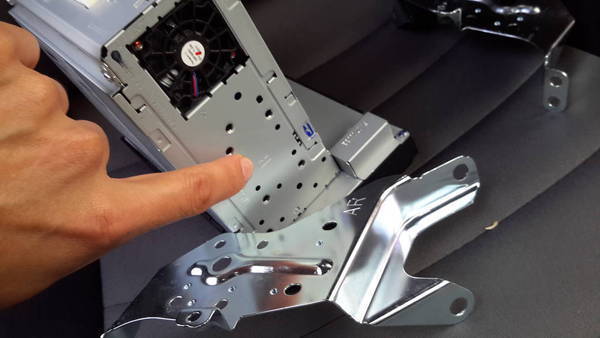 Both mounting brackets installed on both sides.
Picture twelve: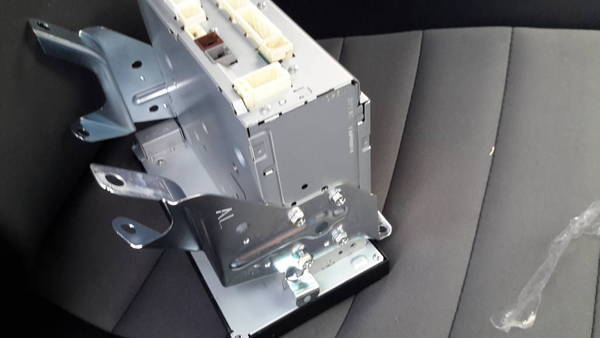 The 2014 radio came in with these plastic tab screws, theyre for holding the faceplate to the radio.
Picture thirteen: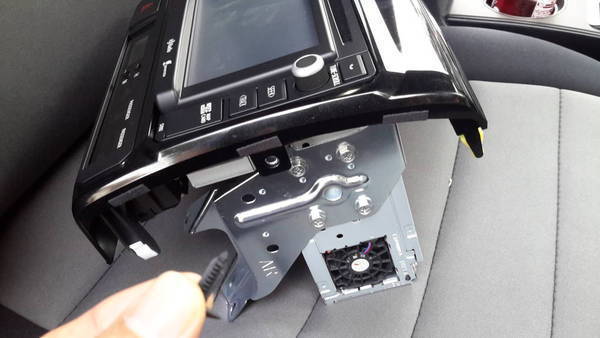 Picture fourteen: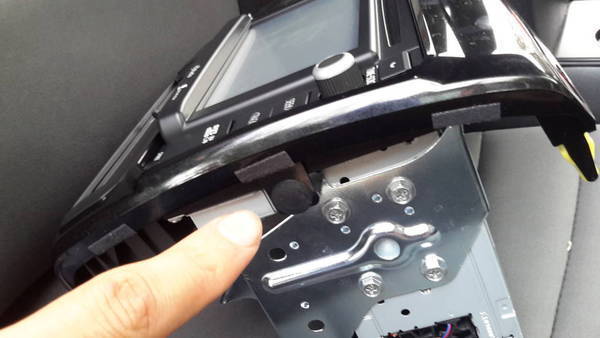 Next, I used there are two screws that are not similar to the machine screws that came with the package. These two are used to hold the radio to the face plate.
Picture fifteen: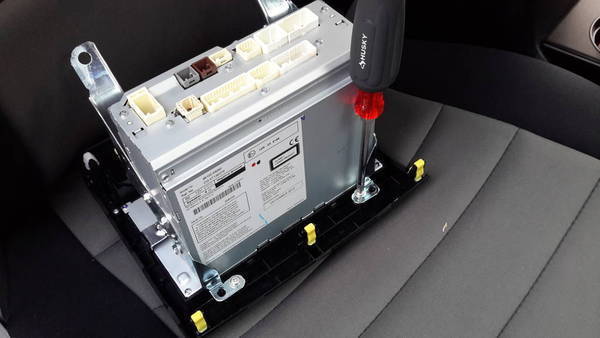 Once all this is done, Im ready to connect everything to my new 2014 radio and drop it back in. I set the GPS antenna in a small hole under the dash behind the radio.
Picture sixteen: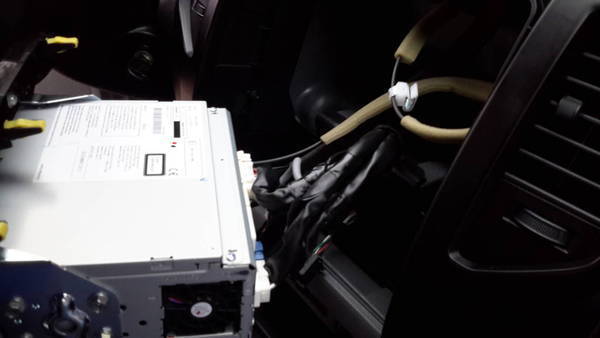 Next I eat a gordita from my local taco stand. Remember, this is a very important step. If it isn't for this delicious gordita, this mod will NOT work.
Picture seventeen: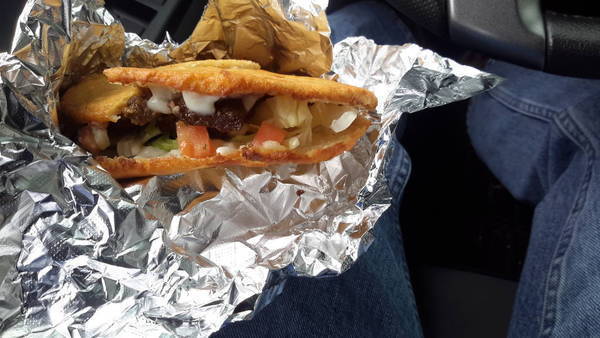 I put everything together, and voila! Thank you gordita!!!
Picture eighteen: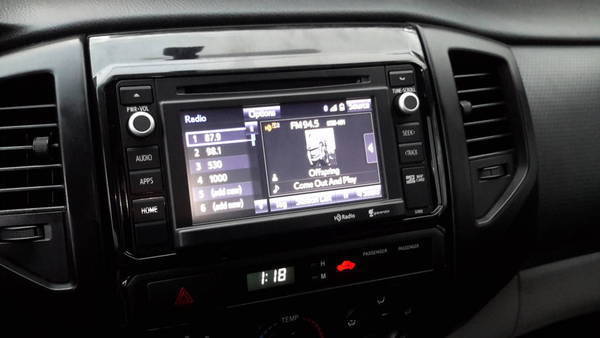 Left over machine bolts, who knows where these go?
Picture nineteen.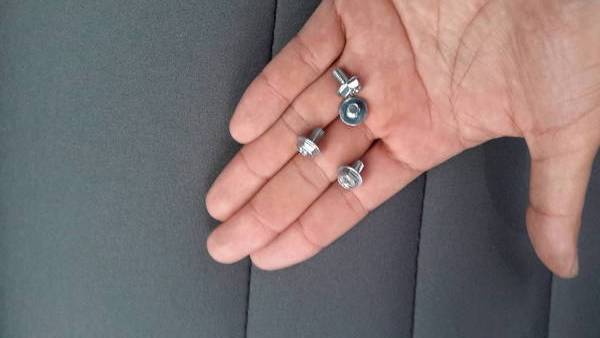 Picture twenty.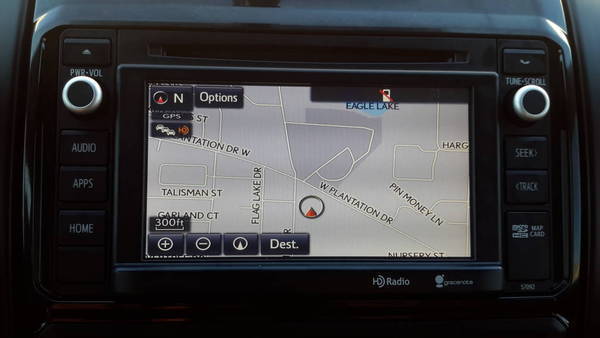 Picture twenty one.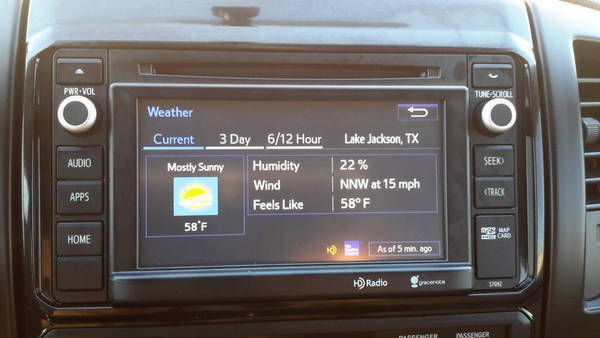 Picture twenty two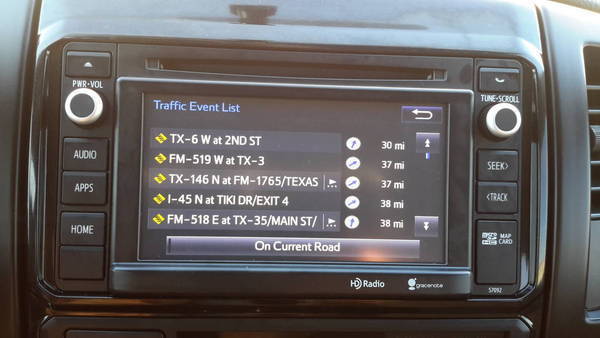 Picture twenty three entune update: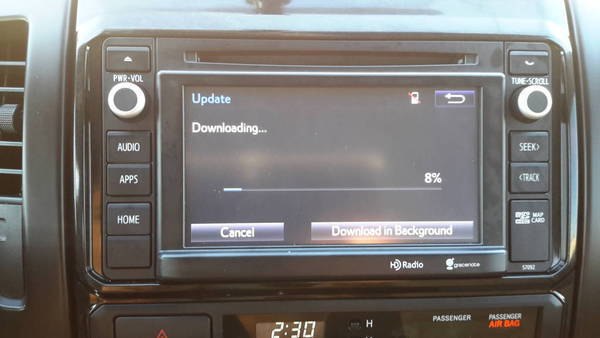 Picture twenty three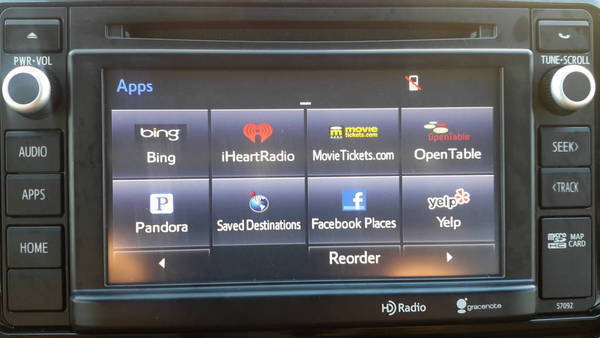 ***NOTE: I notice the airbag light on my instrument panel went off after completing this mod, I fixed this by disconnecting the battery for about 10 minutes. This reset the airbag light***