Bazooka 8" 400WATT BT8024DVC dual coil 129.99$ -20$ = 109.99 w/ free shipping
79.99$ Visonik V108XT 400 watts RMS x 1 at 2 ohms
39.99$ EFX Amplifier Wiring Kit 8-gauge w/Patch Cord
+other misc wires and cap total = 129.99$ - 20$ = 110.00$
Ordered total = 220$
--------------------------------------------------------------
Before we get to the pictures I have to say Crutch field has amazing support!
My Wiring cable didn't come with a fuse like they advertise.(The sosche brand didn't include one on the product description). They were willing to sent me one free or return mine for another. BUT! I told them that I'll like to buy one from a local store so I can get everything install today. GUESS WHAT THEY SAID!
"Agent (Jeff):
"Okay, You can buy it locally and we can refund your card for the price that you pay. Just call or e-mail us the price. I will leave a message on your order.""
I already got the best price compare to the local audio shop. Saved at least 600$-1100$, not kidding. Great support from the tech crew. I talk to 1st tech then 2nd tech and 3rd tech they were all different people and all knew what's up.
I have a access cab and I believe everyone would wonder if there is enough room. well check this out! I was able to scroll all the way back and still have room.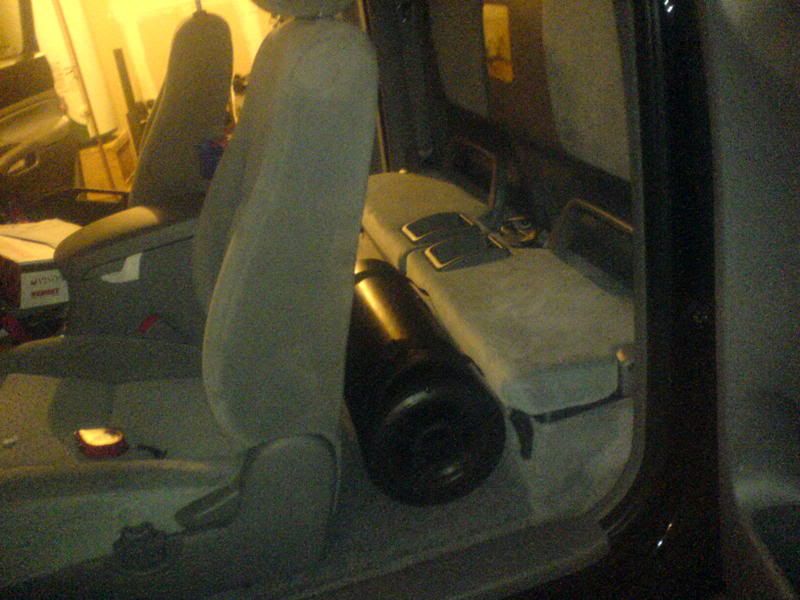 And lay all the way back
I can still sit in that spot too!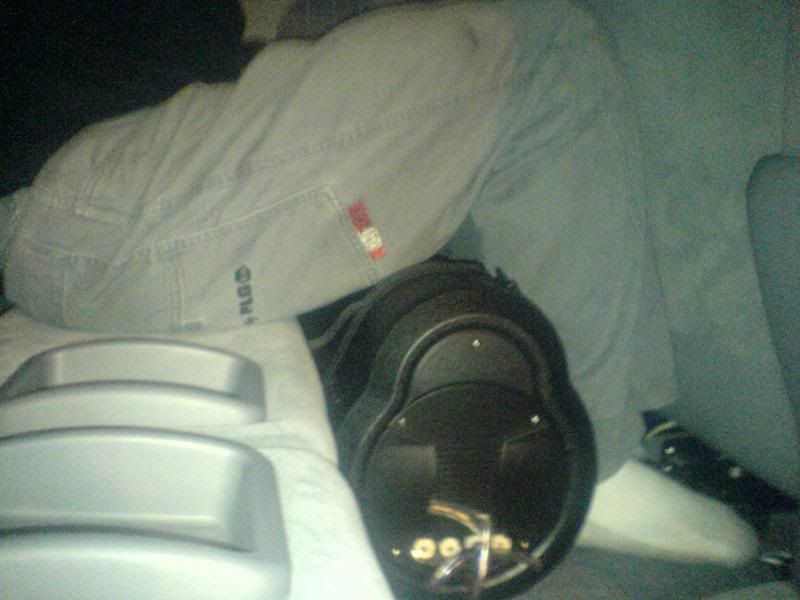 Nap comfortably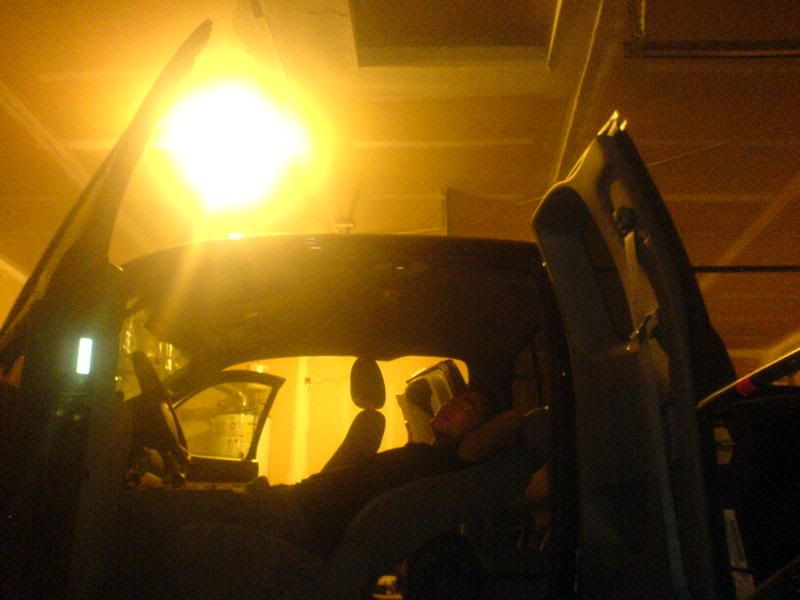 Bazooka in it's home.
Hope, you guys like it :]. The bass sounds amazing lots of thumping. If anyone have any question regarding installation please ask away!
Yes! you have to do some splicing behind the factory audio. The remote turn on which tells the amp to turn on is the gray wire directly opposite of the pink. (The clipper is inbetween)
No! you don't need a low input convert cause this one has a high input in the amp already. I spliced the my rear speaker wire and use it for my amp. The rear still works fine too!