Thought I'd start a thread to document my iPad mini install in my 2014 double cab. Upon final installation I will have successfully done the following:
-Installed iPad in place of the factory radio and tastefully modified the dash to achieve a 'factory' look.
-Created some form of security to ensure the iPad cannot be easily removed from the dash.
-Retained steering wheel control functionality.
-Retained hands-free calling functionality for cellular phone (iPhone)
-Obtained a digital optical sound output from iPad to my Audison Bit One processor.
I'll be using the 128gb Cellular iPad mini so that I can store my lossless music library on the iPad itself (not in iCloud)
EDIT:
Well, I didn't do much documenting on here, but here's how it turned out.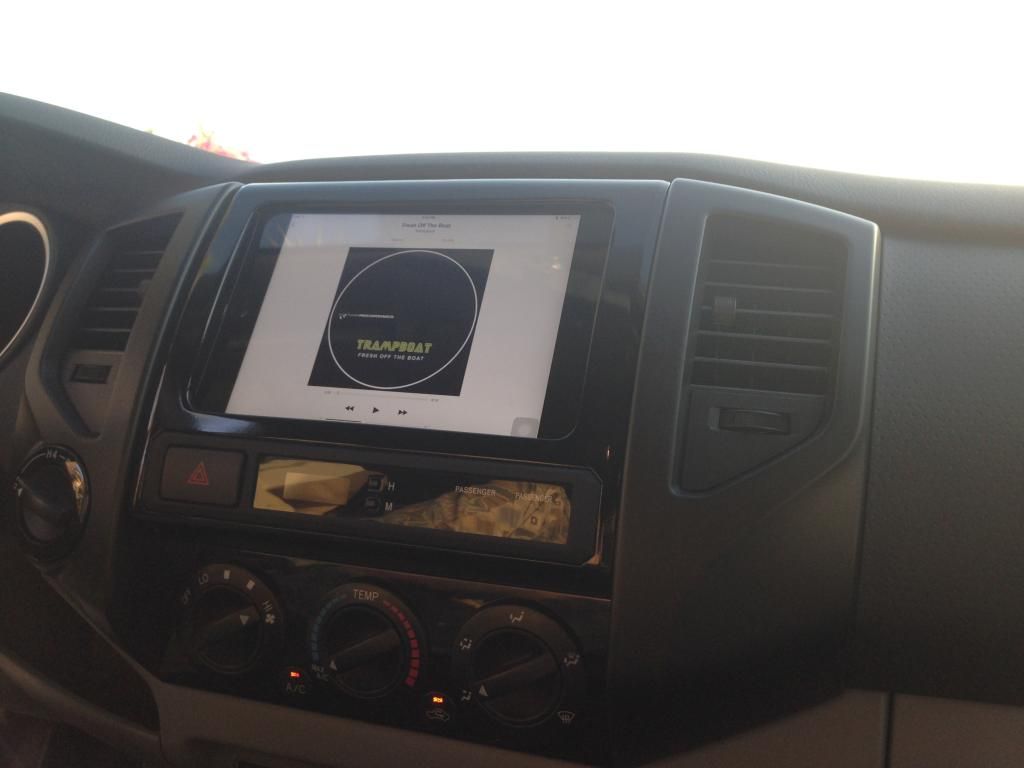 Check out my for sale thread if you're interested in ordering one. I'm also making these for the 2005-2011 models.
http://www.tacomaworld.com/forum/buy...-v-system.html