This install took a long time (~20 hrs), but of course I drank a lot during it, so the drinking itself took awhile as well as the consequences from drinking.
To start I took everything out of the cab (seats, bins, center console, carpet and amp rack/sub box).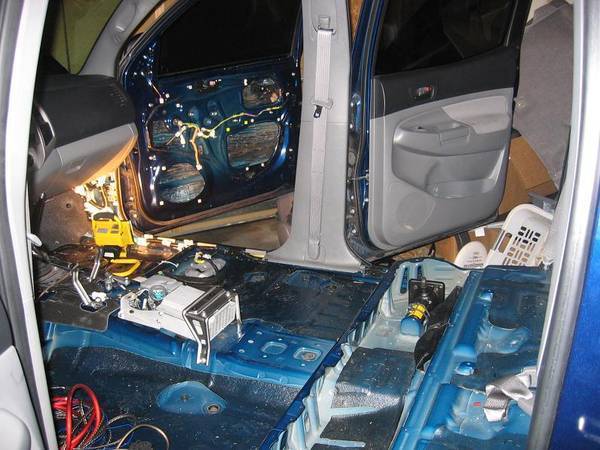 I then cleaned up wiring I had done before, zip tying it to the sheet metal, and making sure it was encased in the conduit wherever possible. I also cleaned up the vinyl covering on my Mr. Marv amp rack and sub box.
I vacuumed and cleaned the inside of the cab (including front doors) with some surface cleaner to remove all the dirt and dust. I started with the doors, putting a layer of RAAMmat on the inside and outside of the doors. I then covered the back wall and floor with a layer of RAAMmat.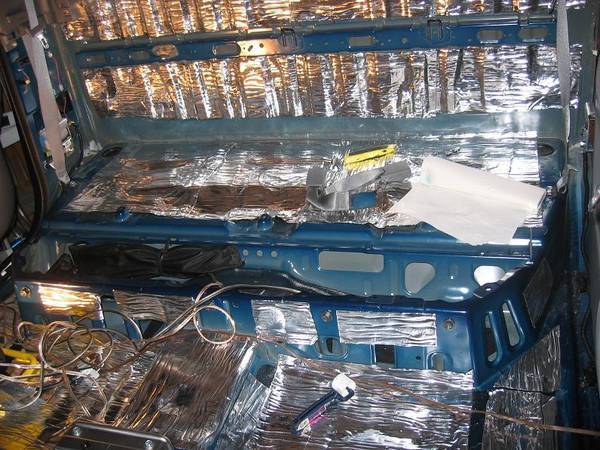 I put a layer of ensolite of the doors and then over the back wall and the larger flat areas of the floor.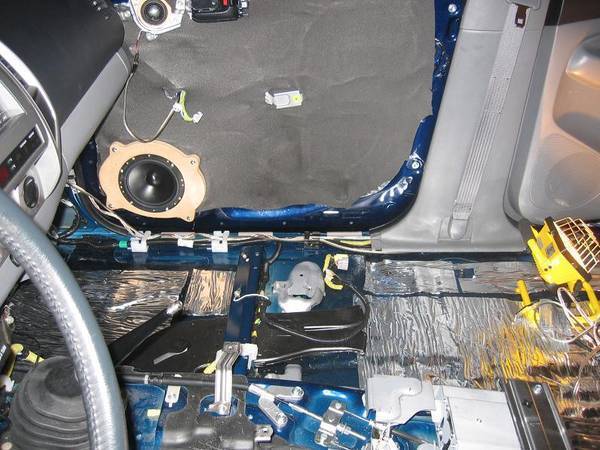 After I finished installing all the RAAMmat, Ensolite and putting the speakers back in the doors, I put the carpet back in. And then I realized I forgot to label the wires in the midst of my day long binge. So I spent the next hour finding out which wire was which for the speaker and RCA cables.
Finally (I think) got it all figure out and put everything back in the cab.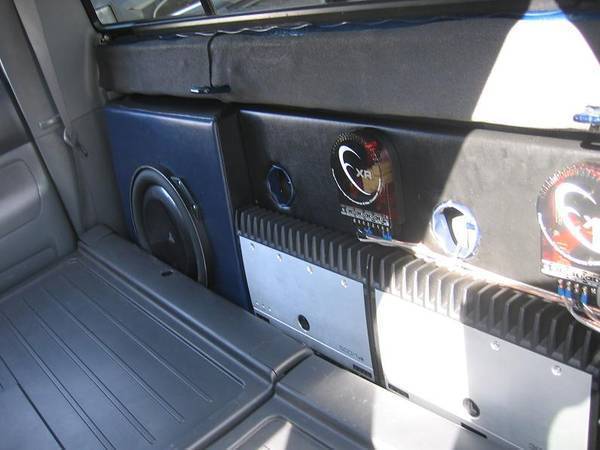 I still have to buy/install new speakers, RAAMmat and Ensolite in the back doors. I also plan to install this deadener in the ceiling as well.
During my installing I questioned whether it was worth it, even when I was testing with just the stereo in the car. But when I first drove the car I was amazed at how much less echoing and engine noise I could hear. It was night and day. I highly recommend everyone doing this install deadener, even if you aren't putting in an aftermarket stereo. The reduction in engine noise is reason enough for me to do this again.
NOTE: The weather in Denver took a turn for the worst and decided to snow ~12"+ on Friday and rain the entire day Saturday. So I had to clean my small garage and park the truck in diagonal in order to fit it in to be able to do the install.