Phase 1 of my audio improvements was installation of the JVC KD-AVX44.
I am now using the aftermarket deck with the
jbl
factory amp system.
I am using this deck to play video and music from my ipod classic.
This is an awesome head unit but an "average at best" system as far as sound goes. It's a must to upgrade the remainder of the vehicle.
Additional Equipment:
JVC KS-U20 USB AUDIO VIDEO CABLE FOR iPOD 4 JVC STEREO
Single Din Dash Kit(local dealer $20)
Little cheap crimp kit for small gauge wire connections..
The final Stages, I will install the remainder when it all arrives:
taco tunes fronts and baffles
taco tunes dash kit(gonna sell unless it's better than what I picked up)
rears tbd likely fairly-nice 6.5"
amp: alpine pdx-5
sub(s): likely idq 10" ( need to order )
raammat I think. (need to order )
Overall JVC KD-AVX44: A
I had the earlier unit ( avx2 ) in my chrysler I sold, I like these decks. My main attraction is that it's single din dvd and ipod video with a simple e-brake bypass. The tilt face and full variety with upgrades is very nice.. If you like Double-Din Head Units, then this may not be as attractive to you. But this deck can do a lot, I haven't tried the built-in bluetooth yet. Also, I was able to change the color of the deck's main bckgrnd to Orange to match the interior color fairly close. I use the remote 65% of the time.
SonicElectronix
Review of KD-AVX44:
YouTubeVideo
The Bad:
It is just a weird size, so it has never fit flush in my installs like smaller units, or those that don't need the detachable face with monitor in it.
I also wish it had 2 RCA video inputs because I can't install a camera and have the ipod video functional. For ME, the awkward face mount is overriden by all of this deck's other functionality. It's a snug fit in thiis vehicle I will need to rebundle my cables for easier install on later upgrades.
Now to the pictures I took, Starting with the Finals:
******LINK TO FULL ALBUM******
Night -Music Playing menu on
Night -Music Playing Menu Off
Night -Music Song Text Display Close Up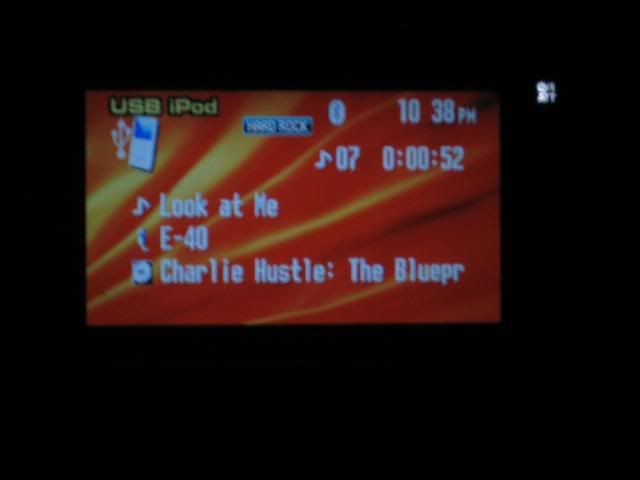 Night -Movie Example: ( apocolypse now from the iPod )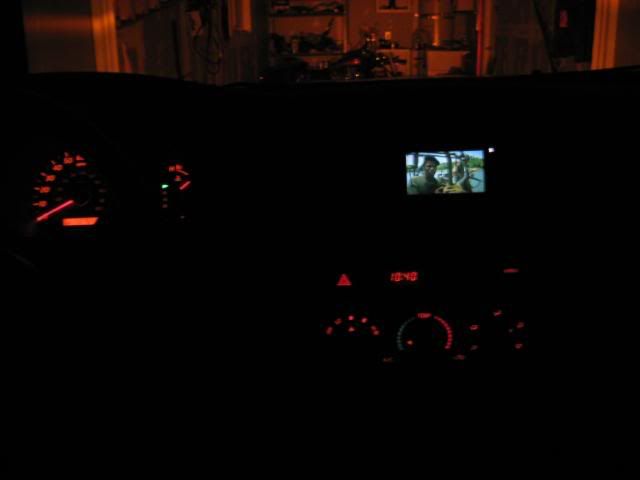 Needs Custom Trim work... thinking of what I will do..
The picture is on flash, but the part on the left is black and actually cannot be easily noticed. It looks really bad in this pic, but it's not bad and the unit can be tilted anyways which you will see below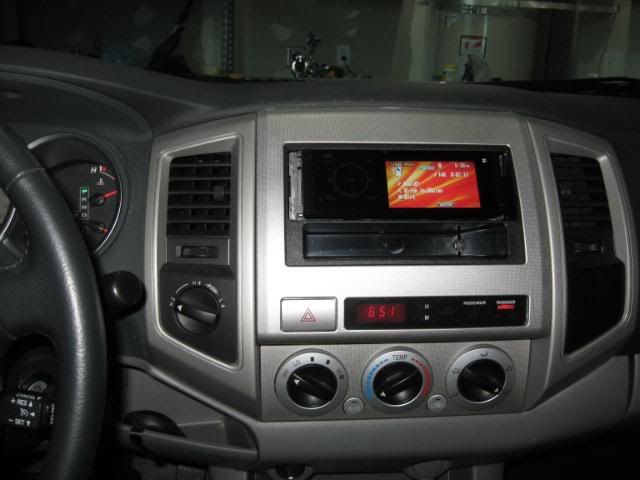 The Nice Tilt feature, very nice for this truck's dash:
Installation and removal:
I did not do a efficient job on this install, it took me many hours. I was pretty drunk when I was done, success !. However, I learned a lot having never done this since I was a kid.
see
tacotunes install
and
this forum
for gaps in my pics. I also brought my laptop to my truck with wireless internet for reference.
Install took me forever. I'm really rusty, and was a little scared not having done this a long time.. If I had to do it again, it would be much faster.
The unit is fairly long, and the system cables I believe are right at the end of this unit. Good cable placing is nice if you can do that well, I just jammed the friggin cables in there as best I could, grouped "decently"...
I placed the box that the amp harness required directly underneath the pocket provided with the single din dash kit.
Ipod RCA cables and usb connection went through the dash into the glovebox..
I had problems feeding the rca cables through
.. they got caught up and snagged and I cut the frick out of my hand trying to fish them out. Best to get a wire hanger and make a feeder-thingy-device so this takes you 30 seconds, not 45 minutes like me..
Grab Beer
Place Beer in Can Koozy of your favorite college/team/corny saying... ( I use washington state university Koozy )
Yank Negative Battery:
Remove CD's in Changer/CdPlayer Don't be like me and forget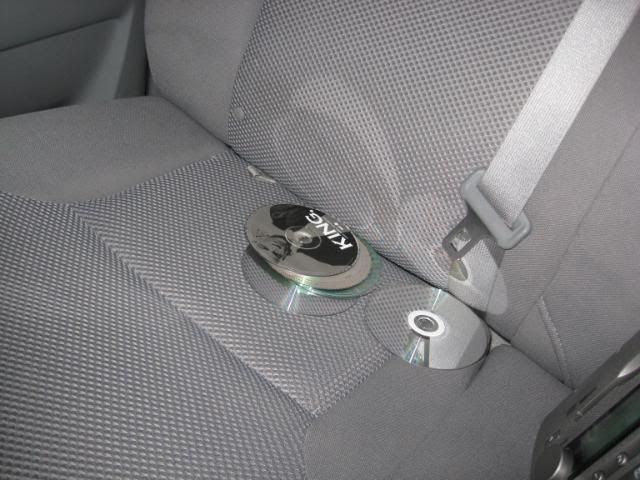 Remove the Deck:
Get Your Shit out: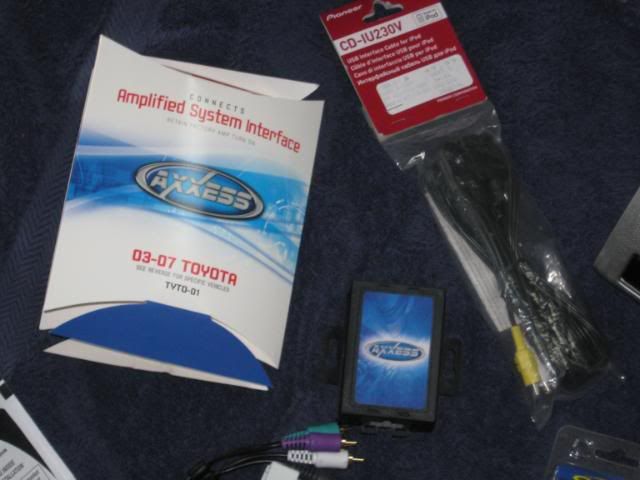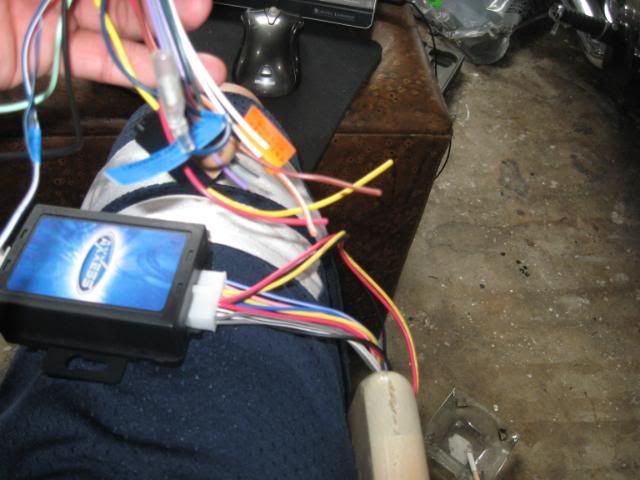 Hope this helps or is interesting...