I'm getting ready to connect an amp to my factory HU and have already bought a Scoshe line out converter from Wal Mart for $17. I just found this at Best Buy for $25 and am wondering if it's better...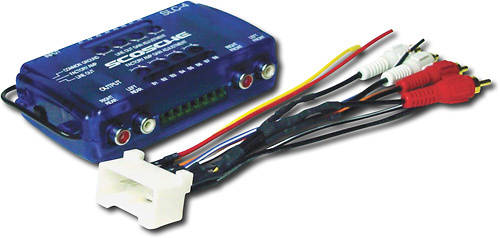 What I have is just the blue converter box. For only $8 more I get this kit with the harness. I don't have much experience with audio installs, so I'm just going to be learning as I go. If the best buy kit makes it any easier at all for me it'll be worth the $8.
Thanks for any advice!