I've been putting the pieces together and following my plan. So far things have been pretty good. I'm sure you all remember seeing my deadening build thread. If not here's a link...
http://www.tacomaworld.com/forum/aud...g-project.html
After I got the car all situated it was time to get the various components sorted out. I knew I'd be using the JL HD 900/5 for a while now. It's been sitting on my dresser for a few months waiting...
I'm using a set of Wavecore tweeters that you'll be introduced to here in a moment. The midbass drivers will be introduced later as I get more done. There is a plan for that and I actually already have them but I haven't gotten any pictures yet.
I had actually bought a Pioneer AVIC X-910bt to run the show but I simply can't use the unit. It's marvelous once it's on but you might have gray hair by that time. It has a few bugs too but nothing too severe. A good all around unit but I think it just doesn't suit my needs. I'll be sending mine back later this week.
The most recent progress has been the tweeters. Some of you might remember my thread a while back about the Wavecore tweeters (snowflakes) that I'd be trying out. I've finally figured out what I'm going to do with these. They're not huge but they're a fairly large format and putting them behind my door panels just didn't appeal to me. They came with some mounting cups that were pretty useless until I figured out a slick way to use them, properly...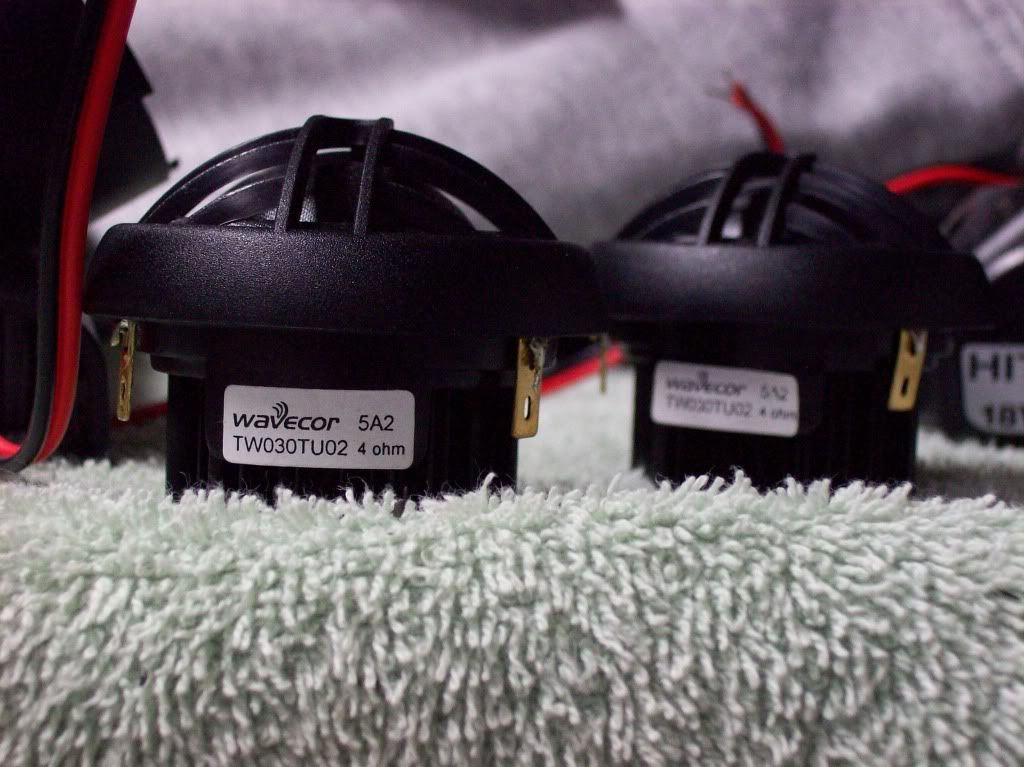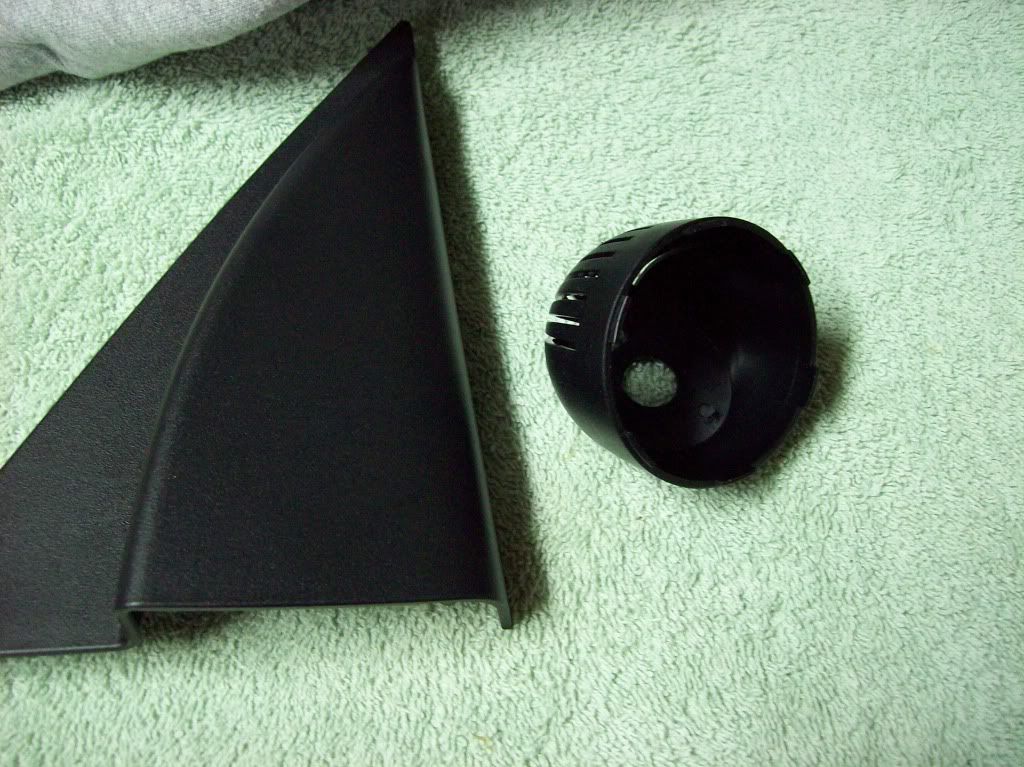 Tweeter cups have a bad habit of exposing wires and that's just not acceptable in my opinion. I hate exposed wires. So I needed a method to attach the cup to the interior of the car that would hide the wires; and let me aim the tweeter. I accomplished all of this with my idea.
The idea was to use a threaded pipe fitting to secure the cup to the sail panel. Since it's a pipe fitting it's hollow and I can run the wires through it. Score!!!
Not so fast though. The the only fittings I found that did this were slightly too large to put into the mounting cup and have the rear of the tweeter still clear the back and fit in. So, cutting solid brass was out of the question....only in the beginning though
I remembered that Joseph (~Magic_Man~) had a tool at work he said could cut anything that conducted electricity. I needed solid brass cut and done at a very precise tolerance. He said no problem. This machine was one of the coolest things I've ever seen. A thin brass wire 10thousanths of an inch thick gets electrified underwater and makes the cut...VERY cool shit! Thanks again Joseph for the help!!
Crappy Cell phone pic but you get the idea...massively cool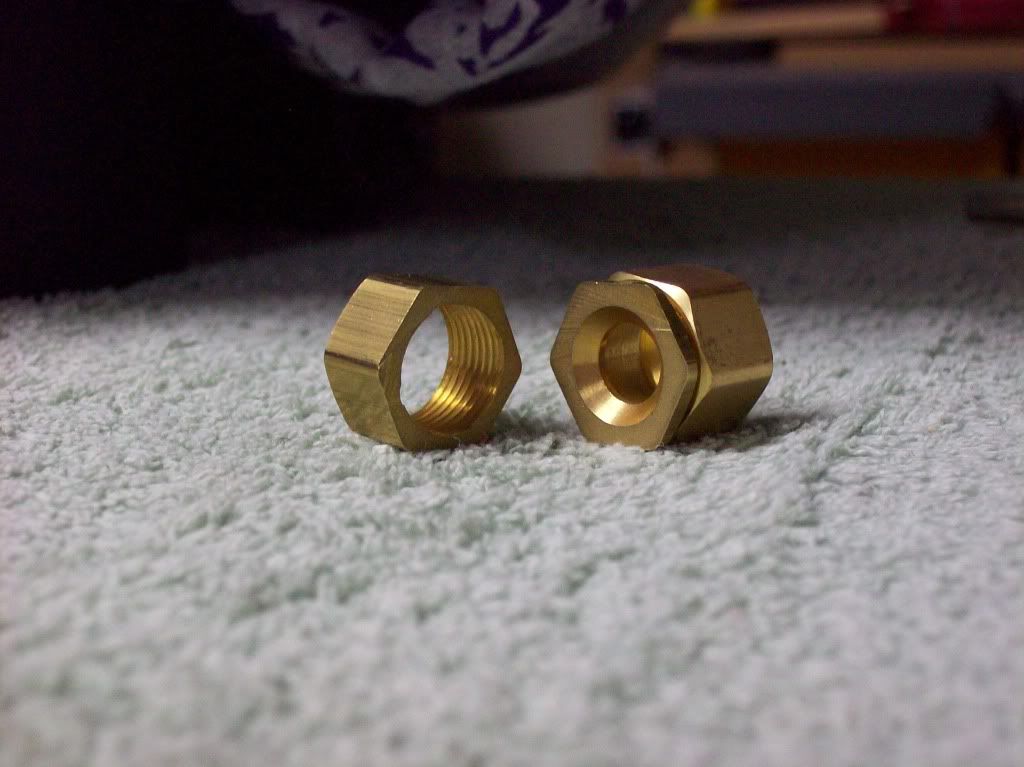 So with my new cut pipe fittings I went to work getting my stuff together. I was using a thin rubber washer (
lowes
, hardware aisle drawers) between the sail panel and the tweeter cup. This would give me some padding between the two pieces and friction; both very important to what I needed IMO. I drilled my holes and then pieced it together.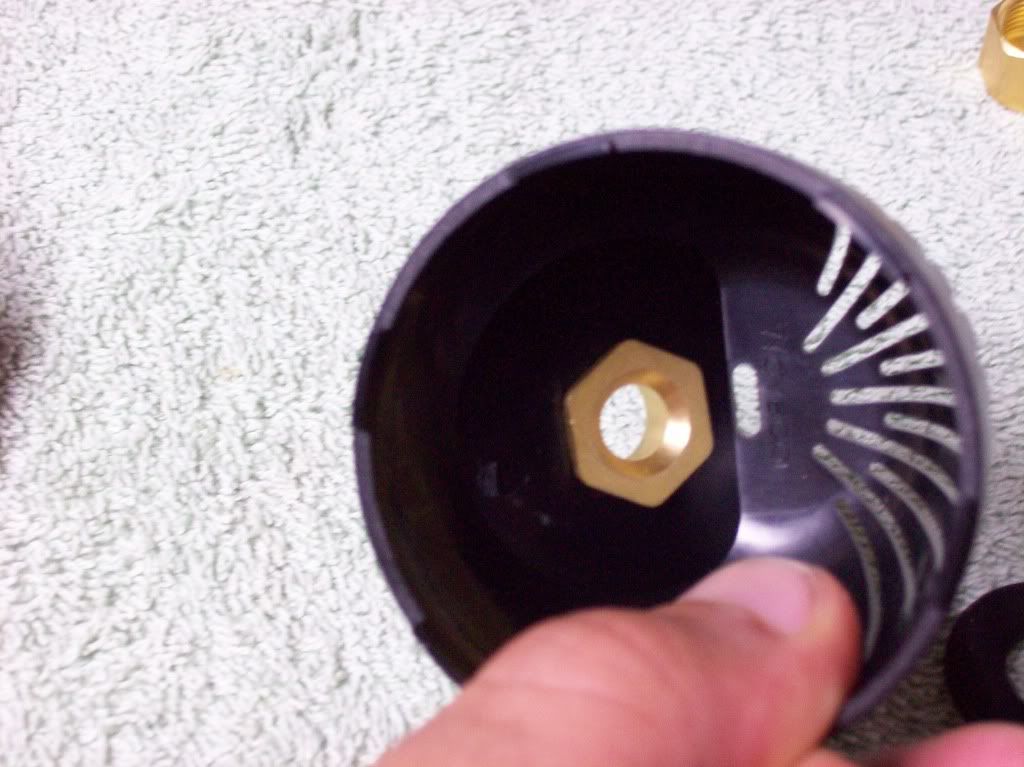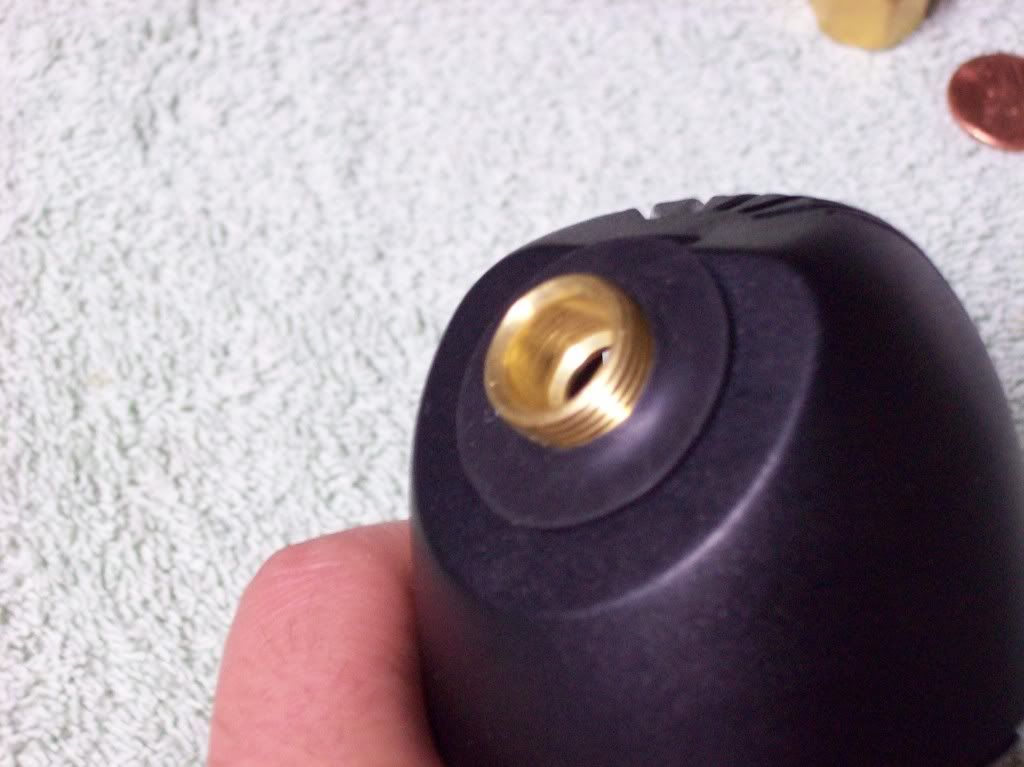 Here is how I ended up. Because the rubber washers keep it snug but not ridged I can swivel the tweeters up or down. Plus, I've been reading a lot about diffraction and I think these pods with their shape should help a little. I'm looking forward to hearing them.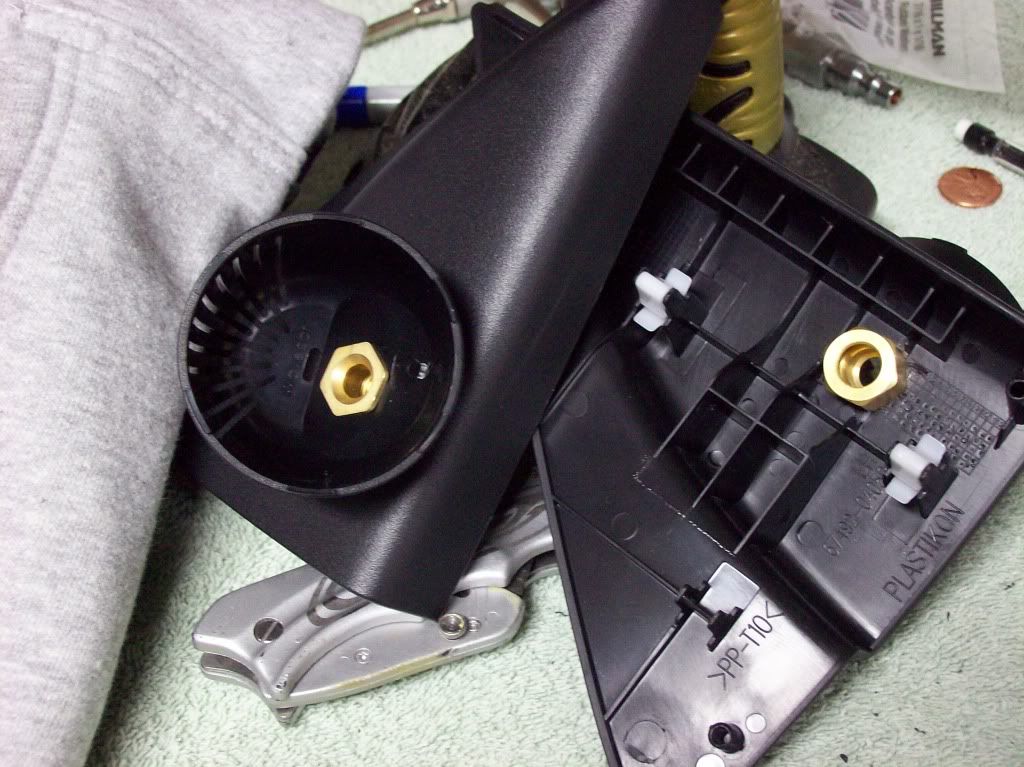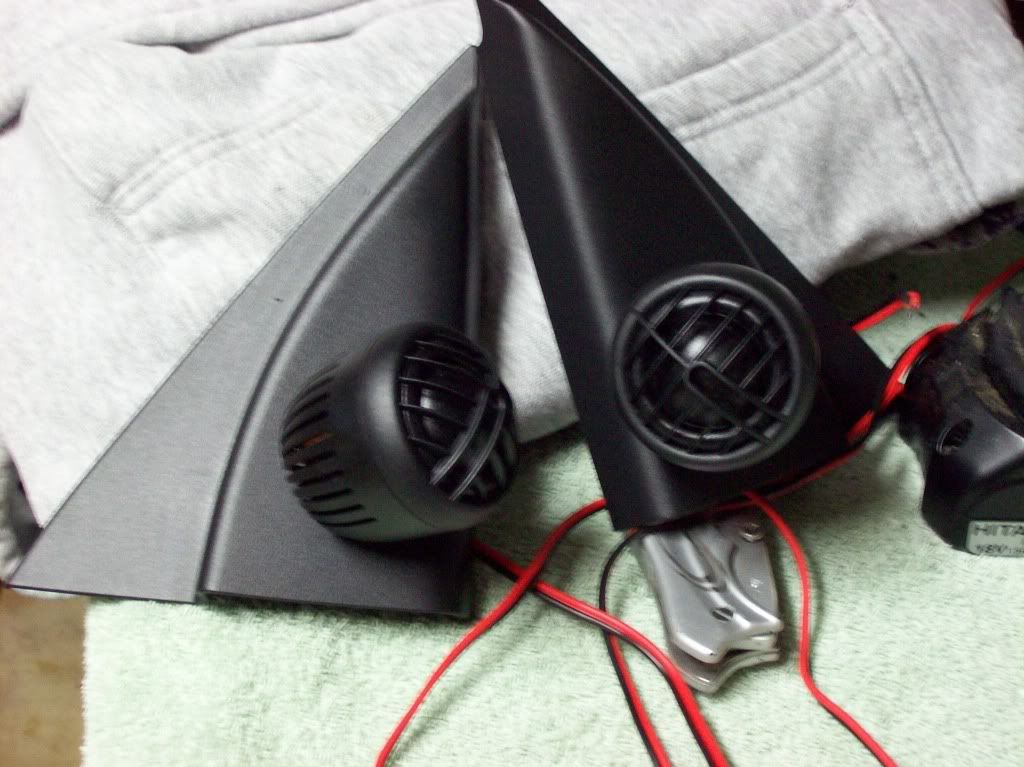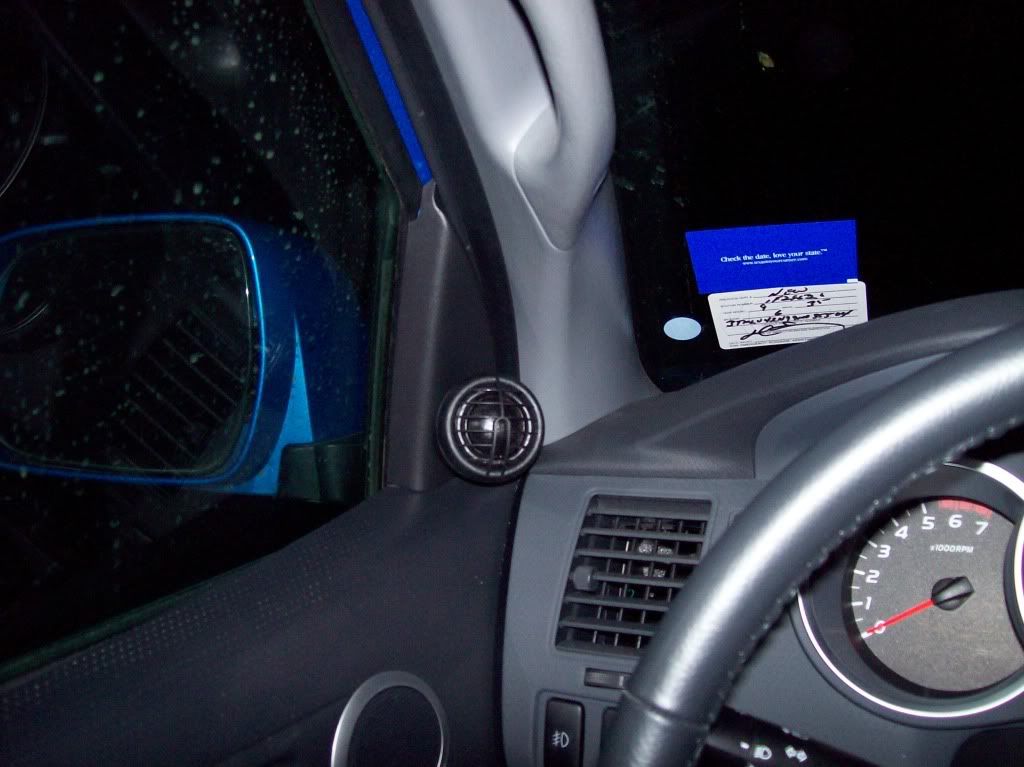 [/quote]