Do the mod at you OWN RISK if u screw up u could lose your CD ability. If you can't take it apart and solder with confidence then by all means buy a USA spec or something. This is just my way.
With this mod there is NO need for any relays or switches. When a external audio device is plugged in and powered on the onboard sound processor senses the slightly higher mA and cuts the sound from the CD. So no need for a silent cd or anything you can play ony ole cd just so the unit knows ther is a cd in and plays. I will post more pics tomorrow and mayber even a vid of the performance..
Good LUCK
If the pics are to small I will try to redo.. I tried it and the writing is tooo small I will redo tomorrow and redo but anyway you can gets the jist of it now...
Here is mu HU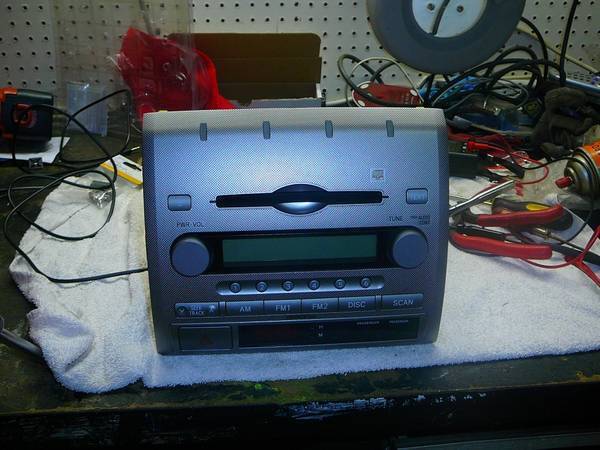 Here is the inside with the CD player removed. BE CAREFUL WITH THE RIBBON.
This is the points of contact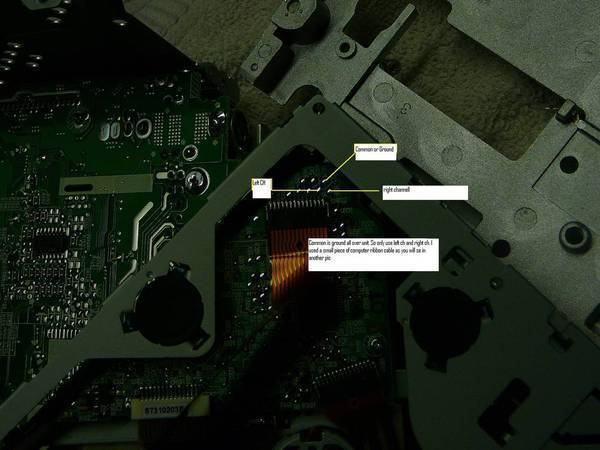 here is the back of the unit showing placement of the 1/8 jack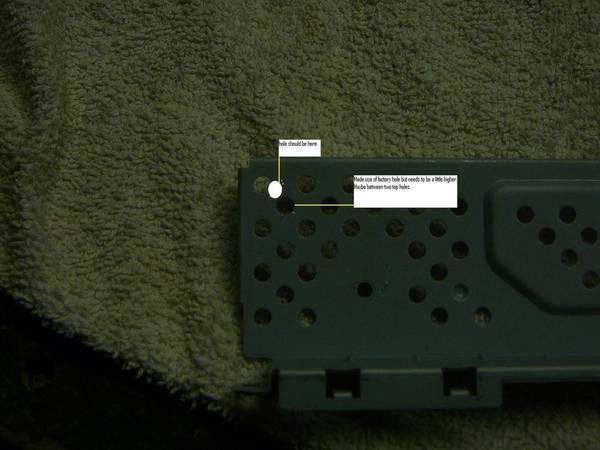 here is the 1/8 jack installed with the common or ground soldered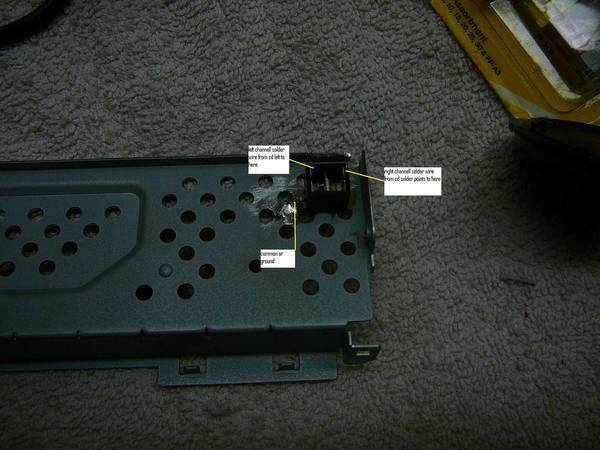 This is the wires soldered to the cd player that go to the 1/8 jack on the back of the HU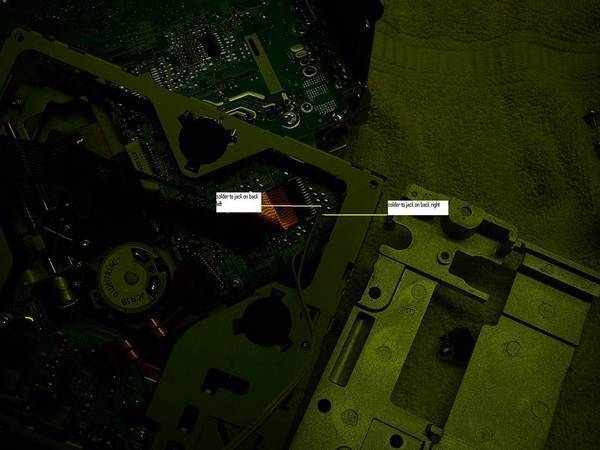 Back of HU 1/8 jack installed and labeled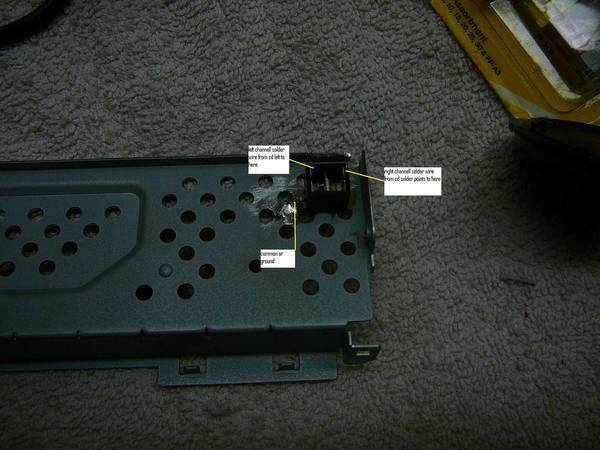 Back of HU after putting it back together..