Has anyone moved their back-up camera from the tailgate latch to somewhere else?
I use a Dakine tailgate pad for hauling bikes and it covers up the latch and therefore the camera: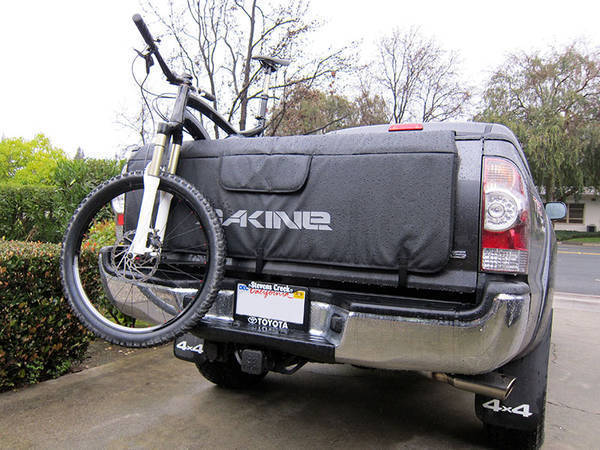 It's not like I really need the camera for anything, but I don't like having it go to waste and just showing a static filled black screen in my mirror.
I also don't really need it for hooking up to a hitch, so if I could reorient it a little better to look straight out, that might be nice.
Might just try to fab up some sort of modified license plate frame mount, but if anyone else has anything else inspiring, I'd love to see it.