I have had headrest monitors in a previous vehicle and since its very good for the kids on long trips, I decided to install them in the Taco. First issue is that the stock headrests in a double cab are too narrow to house my 7" monitors, so I first had to get a set out of a single cab. They are much wider.
I already had my monitors, which I got years ago from here:
http://mp3playerstore.com/
I was hesitant to buy from them, but the monitors have worked flawlessly and the price is good.
Time to get started!
You start by laying out the housings on the back of the headrest and get an idea of where you want them.
Then outline the housing with a sharpie and connect the opposite corners with a line.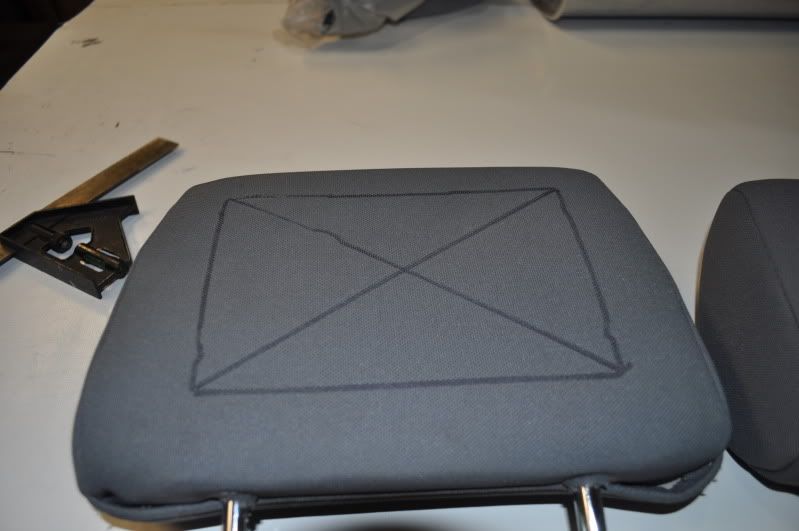 Use a sharp utility knife to cut out the fabric. Its easiest to cut the "X" first then trim off your 4 triangles.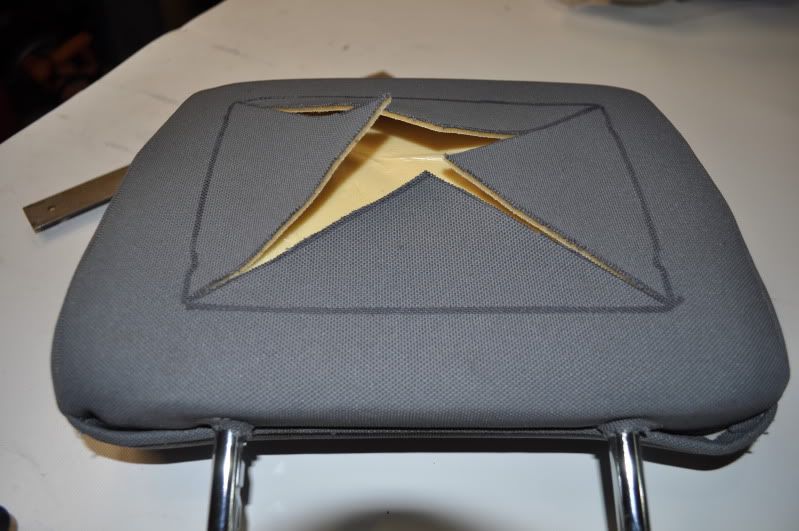 Next, use a utlity knife to cut out the foam. Set your blade to an appropriate depth based on your monitor housings. The more cuts you put into the foam, the easier it is to pull it out.
Then use your hands to pull out the foam. After you finish, it will be quite uneven, so use a dremel with a sander attachment to smooth out the surface.
While you have the dremel out, use it to grind a flat spot onto the headrest post. This will make it much easier to drill your mounting holes since you will have a flat surface to drill into.
Next, lay your monitor housings into the headrests and decide where you want to drill. I used about a size 21 drill bit with #8 self tapping screws. The rods are VERY hard due to their surface finish, so drill a larger than normal hole or you will snap off your screws.
* You may also consider other fastening methods such as zip ties . . .
Now, route your monitor cable through the bottom of the headrest as you place the monitor into the housing.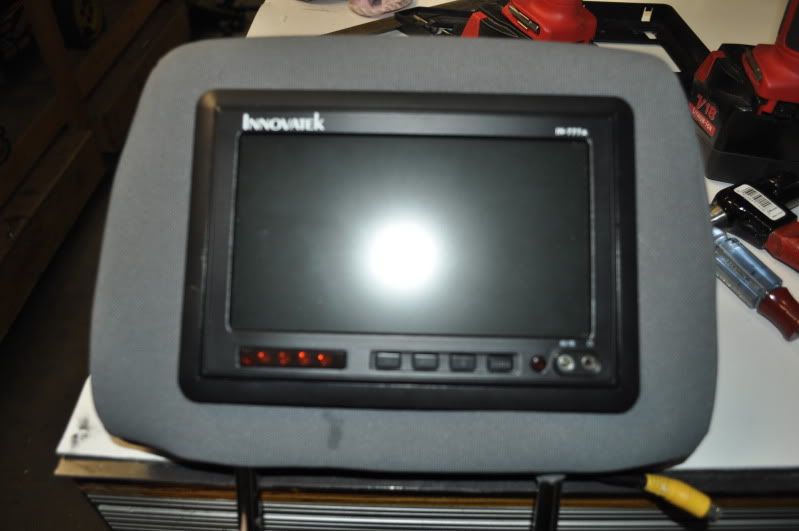 I did not take pictures of me installing in the truck, but its not hard. Here are a couple of pointers:
* Use a fish tape to pull the cable through the seatback.
* I found it best to run the wires into the carpet opening by the floor heat ducts and into the center console. There is plenty of room under the consoles to make your terminations.
* Leave ample slack in the cable to allow the seat to be slid all the way forward and backward. Make sure cable will not get pinched in seat slides.
* Montior will likely require switched 12v, constant 12v, ground, and video signal.
Here is the final product:
Kid approved!